With an activist, a lawyer, and a storyteller, you can change the world.
At the Center for Constitutional Rights, we believe in the transformative power of art and culture. Freedom Flicks, the Center for Constitutional Rights long-running film series, harnesses the power of film to educate, activate, and build community. Freedom Flicks engages audiences across disciplines in stories of struggle and courage that shape our world, past and present. Our programming includes screenings of cutting-edge, socially engaged films followed by a short conversation with storytellers, lawyers, and activists. Join us!  
Be sure to check our calendar for all upcoming Freedom Flicks events!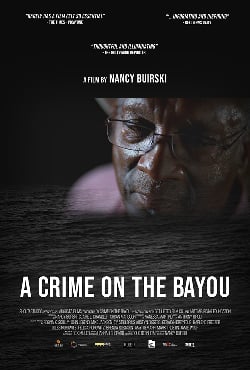 A Crime On The Bayou
In the powerful documentary, "Crime on the Bayou," Gary Duncan tells the story of his righteous fight against Jim Crow and a legal battle that would ultimately put the anti-Black legal regime on trial at the Supreme Court.
More information
Past Freedom Flicks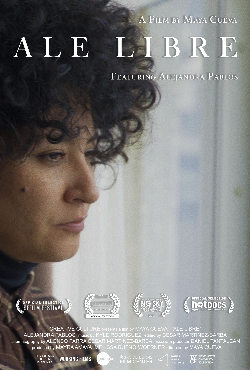 Ale Libre
Ale Libre follows a community organizer, Alejandra Pablos, who has been criminalized, while she prepares for her deportation case. While she prepares for one of the biggest moments of her life — her deportation case — Alejandra is forced to reckon with a past mistake and a system that could tear her apart from her family and the only home she has ever known.
View the screening and talk back here.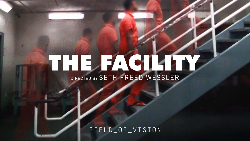 THE FACILITY
Detained inside an infamous American detention center as the pandemic spreads, a group of immigrants organize in protest to demand protection and their release. Separated from their families, and fearing for their lives, they take bold action. But officials who run the detention center are intent on keeping these men and women silent, and keeping them locked up.

Filmed using the cameras attached to tablets installed inside the detention center cell-blocks, the film is a unique, real-time chronicle of a life in an immigration detention facility, and of a struggle for freedom and accountability.
View the screening and talk back here.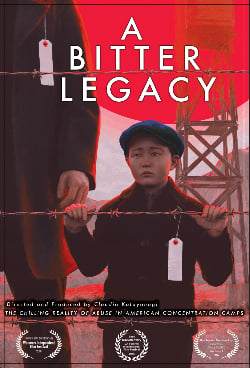 A Bitter Legacy
While much has been written and shared about the history of Japanese-American detention during WWII, A Bitter Legacy investigates the "Citizen Isolation Centers," harsh and secret prisons created within the Japanese-American incarceration camp system to separate citizens deemed "trouble-makers" by the U.S. government from the others. These secret prisons have been called precursors to Guantánamo. Filmmaker Claudia Katayanagi interviews professors, artists, and other former prisoners of the Japanese-American incarceration system and incorporates archival and present-day photographs to bring to light this little-known piece of history.
More information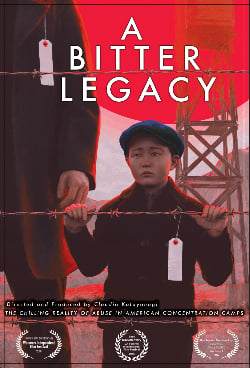 Midnight Traveler
In 2015, the Taliban in Afghanistan call for the death of Hassan Fazili, a filmmaker who, with his wife, runs Kabul's Art Café, a progressive meeting place. The couple and their two young daughters begin a harrowing 3500-mile, 3-year "journey to the edge of Hell," across Iran, Turkey, Greece, Bulgaria, and Serbia – ultimately arriving in Hungary. Utilizing only mobile phone cameras, they tell an extraordinary story of ordinary people caught between terror and the inhumanity of Kafkaesque bureaucracies.
More information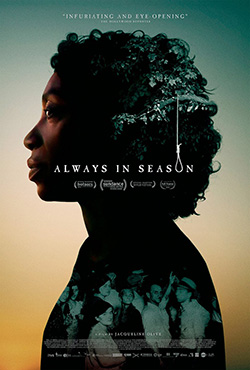 Always in Season movie poster
ALWAYS IN SEASON centers on the case of Lennon Lacy, an African American teen who was found hanging from a swing set in Bladenboro, North Carolina, on August 29, 2014. Despite inconsistencies in the case, local officials quickly ruled Lennon's death a suicide, but his mother, Claudia, believes Lennon was lynched. Claudia moves from paralyzing grief to leading the fight for justice for her son. As the film unfolds, Lennon's case, and the suspicions surrounding it, intersect with stories of other communities committed to breaking the silence of their own recent histories and leading the way to justice.
More information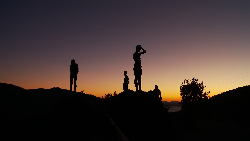 The Silence of Others
A cautionary tale about fascism and the dangers of forgetting the past, Emmy-winning filmmakers Almudena Carracedo and Robert Bahar follow a movement that begins in a kitchen and evolves into a groundbreaking international lawsuit, bringing together hundreds of victims and survivors who have broken Spain's "pact of silence". Filmed over six years, The Silence of Others raises profound questions about how societies grapple with legacies of state violence and what to do with perpetrators of crimes against humanity in their midst.
More information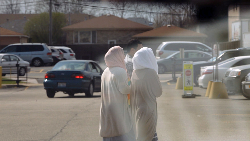 The Feeling of Being Watched
In the Arab-American neighborhood outside of Chicago where journalist and filmmaker Assia Boundaoui grew up, most of her neighbors think they have been under surveillance for over a decade. While investigating their experiences, Assia uncovers tens of thousands of pages of FBI documents that prove her hometown was the subject of one of the largest counter terrorism investigations ever conducted in the U.S. before 9/11.
More information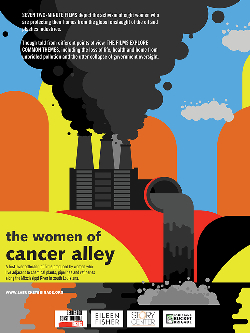 The Women of Cancer Alley
"The Women of Cancer Alley" is a ground-breaking collection of short films produced by women who live among chemical plants, tank farms, and refineries in the area along the Mississippi River known as 'Cancer Alley', in south Louisiana.
More information>>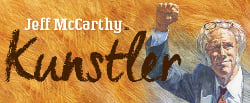 Kunstler
Kunstler is a play starring Broadway actor Jeff McCarthy, and brings movement lawyer and one of CCR's founders William Kunstler to life for a 90-minute presentation with a timely message of resistance amidst unconstitutional rule of law. The play does storytelling about the Attica prison uprising, the Chicago Seven, and other important cases that CCR has supported, litigated, and continues to build on the work of in the current moment.
More information >>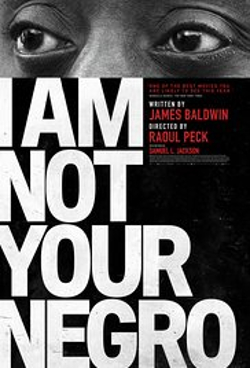 I Am Not Your Negro
In 1979, author James Baldwin wrote a 30-page letter outlining a biography of slain civil rights leaders Medgar Evers, Malcolm X, and Martin Luther King, Jr. Although Baldwin's proposed manuscript was never completed, his letter and other writings serve as fuel for an examination of race relations in America. A 2017 Oscar nominee for best documentary film, I Am Not Your Negro is a riveting account of parts of James Baldwin's life, his friendships, and the challenges America was entangled in during the time, which is eerily reminiscent of the challenges we face today. CCR is proud cosponsor this screening to honor this civil rights legend and to support the roll out of this important film.
More information >>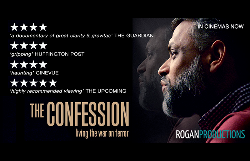 The Confession
The Confession is one man's riveting account of his journey from Birmingham, England, to his imprisonment and survival at Guantánamo Bay in Cuba, and his journey back to his family. In the wake of the 9/11 attacks, as Moazzam Begg watched his home in Afghanistan turned to rubble and his religion demonized, he became a victim in the so-called "War on Terror."
More information >>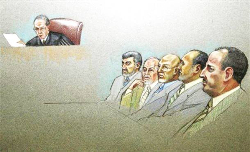 The Holy Land Five
by Al-Jazeera
The Holy Land Five examines their case in scrupulous detail to reveal how far the U.S. will go to dismantle and discredit any entity that opposes its foreign policy practices. After the film, we will have a discussion of the work of the NCPCF in the context of the War on Terror and, in particular, material support for terrorism laws that has criminalized many Muslim Americans.
More information >>
And Still We Rise

The film follows Richard Lusimbo, researcher & documentation manager for Sexual Minorities Uganda (SMUG), as he documents the impact of the AHA. The story weaves together an analysis of the AHA with personal accounts of widespread repression following passage of the Act: media hate, clinic closures, arrests, human rights violations and mob violence - including the impact on the filmmakers / activists, themselves. Following the passage of AHA, Richard was 'outed' in the media. In a moving sequence, Richard travels to his hometown, where family and friends grapple with the news report.
More information >>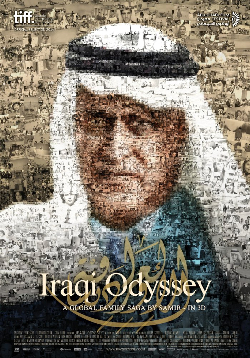 Iraqi Odyssey
by Samir
Tracing the emigrations of his family over more than half a century, this riveting 3D documentary epic from acclaimed expatriate Iraqi filmmaker Samir pays moving homage to the frustrated democratic dreams of a people successively plagued by the horrors of dictatorship, war, and foreign occupation.
More information >>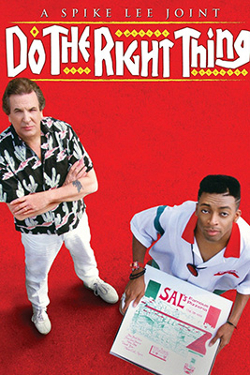 Do the Right Thing
a Spike Lee Joint
"Mother Sister's always watching." This line, from the critically acclaimed film Do the Right Thing, fully embodies the feeling in Black and Latino communities. A need to protect oneself and monitor one's own neighborhood from internal and external threats has always been the modality of communities of color – as true today as it was when the film was released. Today, with the influx of gentrification and the ever-increasing militarization of law enforcement in Black and Latino communities, people of color in this country are experiencing a heightened level of aggression and repression.
More information >>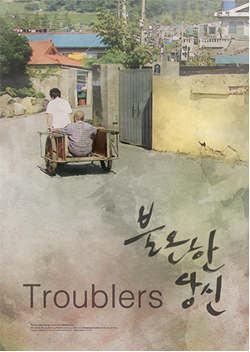 Troublers
by Young Lee
"You do not belong here on earth!" people yell at the filmmaker and crew of Troublers, a film by Young Lee that tells the chilling story of the repression LGBTQI community members face in South Korea. The film centers the voices of elders and others caught up in the national debate and shines a light on their struggle.
More information >>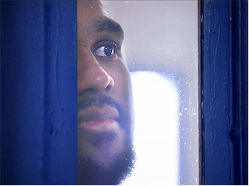 SOLITARY
SOLITARY gives an unprecedented glimpse into what life in solitary confinement looks like for inmates in the Red Onion State Prison in rural Virginia.
More information >>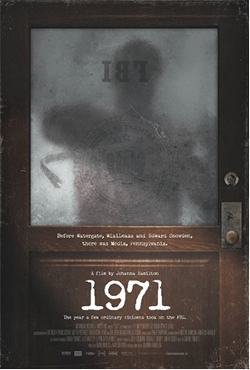 1971
Before Edward Snowden, before Wikileaks, and before Watergate, there was The Citizens' Commission to Investigate the FBI. 1971 is an engrossing documentary that tells the story of a band of Citizens' Commission members who, in 1971, broke into a small FBI office in Media, Pennsylvania
More information >>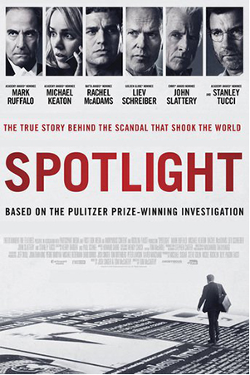 Spotlight
Starring Mark Ruffalo, Michael Keaton, and Rachel McAdams, Spotlight tells the true story of the Boston Globe's Pulitzer Prize-winning exposé of the decades-long cover-up of sexual violence at the highest levels of Boston archdiocese, and the courage of survivors like Phil Saviano who fought back. The exposé touched off a wave of revelations around the country and world.
More information >>
Camp X-Ray
by Peter Sattler
Camp X-Ray focuses on the story of private first-class Amy Cole and the relationship she forges with a Guantánamo detainee, allowing her to see through the many misconceptions about the prison and the men being held there.
More information >>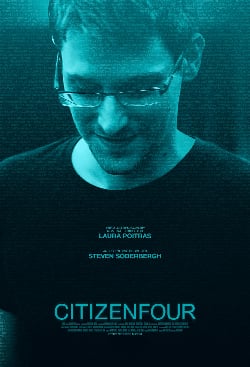 CITIZENFOUR
by Laura Poitras
CITIZENFOUR is a real life thriller, unfolding by the minute, giving audiences unprecedented access to filmmaker Laura Poitras' and journalist Glenn Greenwald's encounters with Edward Snowden in Hong Kong, as he hands over classified documents providing evidence of mass indiscriminate and illegal invasions of privacy by the National Security Agency (NSA).
More information >>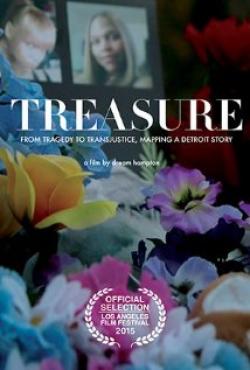 Treasure: From Tragedy to Trans Justice, Mapping a Detroit Story
by dream hampton
Treasure tells the story of Shelley "Treasure" Hillard, a 19-year-old trans woman of color from Detroit, who was coerced into informing on a drug dealer and had her identity divulged by police—and was brutally murdered as result. In the film, Hampton raises critical questions about the circumstances surrounding Shelley's murder, and highlights the stories of her loved ones who have turned themselves into activists and the community organizers galvanized by her story.
More information >>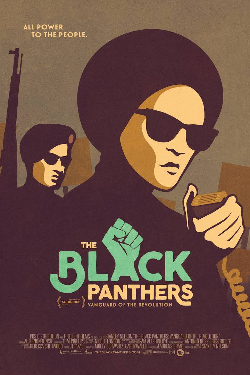 Black Panthers: Vanguard of a Revolution
by Stanley Nelson
The Black Panthers: Vanguard of the Revolution is the first feature-length documentary to explore the Black Panther Party, its significance to the broader American culture, its cultural and political awakening for Black people, and the painful lessons wrought when a movement derails. The Black Panthers: Vanguard of the Revolution is an essential history and a vibrant chronicle of this pivotal movement that birthed a new revolutionary culture in America.
More information >>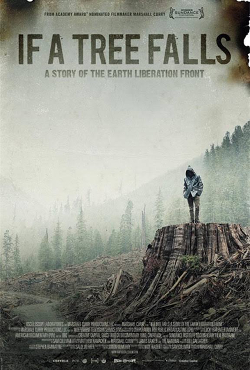 If A Tree Falls
by Marshall Curry
Exploring how far is too far in the fight for environmental justice and in the pursuit of criminal justice, If a Tree Falls is a deeply personal story that interrogates what we mean by terrorism and the strategies we use to bring about the social change we want to see.
More information >>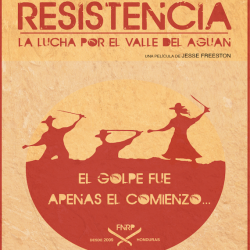 Resistencia: the Fight for the Aguan Valley
by Jesse Freeston, cosponsored with Departamento 19 – NY
Resistencia: The Fight for the Aguan Valley captures the remarkable and inspiring story of the Aguan Valley campesino (farm worker) movement that followed the military coup that overthrew former Honduran President Manuel Zelaya. Under the constant threat of physical violence, village raids and disappearances, the courageous campesino community of the Aguan Valley organizes to take back the land from corrupt land barons and fight for their basic human rights.
More information >>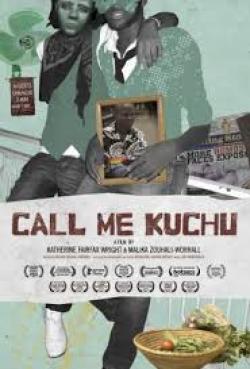 Call Me Kuchu
by Katherine Fairfax Wright and Malika Zouhali-Worrall
In Uganda, "Kuchu" is a synonym for "queer." Call Me Kuchu tells the story of Uganda's courageous and visionary Kuchu community, where the influence of white, Western, evangelical rhetoric, public outings and fearmongering by the press, and draconian legislation in the form of the "Anti-Homosexuality Bill" – also known as the "Kill the Gays Bill" – has made living as an LGBTIQ person dangerous and sometimes even deadly. The film is also a celebration of the life and activism of David Kato, Uganda's first openly gay man and Advocacy Officer of the LGBTIQ advocacy organization Sexual Minorities Uganda (SMUG).
More information>>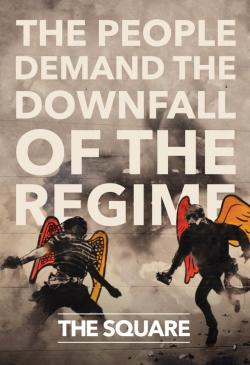 The Square
by Jehane Noujaim
Since 2011, the Egyptian Revolution and Egypt's shifting political landscape have been headline news. With this Academy Award-nominated film, we're offered a glimpse behind the headlines, as we follow the lives of young Egyptian revolutionaries. Armed with little more than cameras, social media, and determination, they put their lives on the line in the struggle for liberation.
More information >>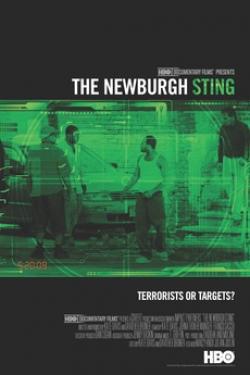 The Newburgh Sting
by David Heilbroner and Kate Davis, in partnership with DRUM and No Separate Justice
In the small community of Newburgh, New York, a mysterious businessman infiltrates a mosque, supposedly to cultivate business associates. In fact, he is an FBI informant and orchestrates a sting operation that leads to the arrest of four Black men for their involvement in a manufactured terrorism plot. An official selection of the Tribeca Film Festival and a featured HBO documentary, The Newburgh Sting powerfully highlights the intersection between pervasive post-9/11 government surveillance of Muslims and the historical targeting of Black, low-income communities in America. It is a critical and timely look at the impact of discriminatory policing and, indeed, the value placed on Black lives.
More information >>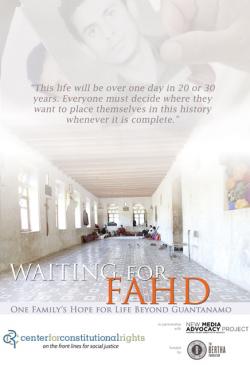 Waiting for Fahd
by the Center for Constitutional Rights
Through moving interviews with his family, Waiting for Fahd paints a vivid portrait of the life that awaits a man who, despite being twice cleared for release, continues to languish in Guantánamo prison, denied his home, his livelihood, and his loved ones based on his nationality.
More information >>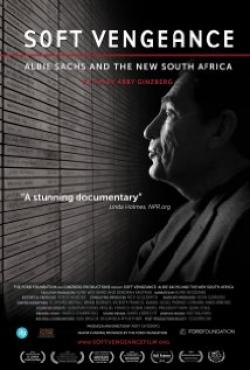 Soft Vengeance: Albie Sachs and the New South Africa
by Abby Ginzberg
Imprisoned in solitary confinement, tortured through sleep deprivation, and the target of a car bombing by South African security forces in 1988, the story of Albie Sachs, freedom fighter and lawyer to those committed to ending apartheid, is one of perseverance and courage. Join Albie Sachs and filmmaker Abby Ginzberg on Sunday, November 16th as the Bertha Justice Institute at the Center for Constitutional Rights Freedom Flicks film series partners with DOC NYC film festival to present Soft Vengeance, an award-winning documentary that tells Albie's incredible story.
More information >>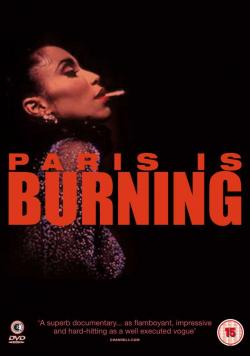 Paris is Burning
by Jennie Livingston
The year is 1987, Ronald Reagan is President, the country is in the midst of booming economic growth, and AZT has just become available to treat HIV/AIDS. This provides the backdrop of the iconic, Sundance award-winning film Paris is Burning, which explores the thriving ball community in New York in the 1980s where butch queens, Banji boys and vogue-femmes compete for realness and struggle for survival in the face of racism, poverty, violence and homelessness. In addition to surfacing important issues of gender, class, race and identity, Paris is Burning remains a an important organizing tool for LGBTQ communities and a celebration of the power of community-building and performance art in the face of adversity.
More information >>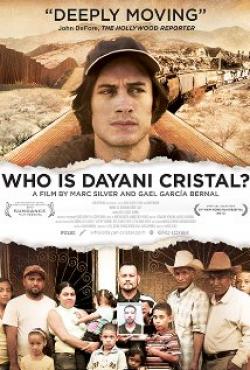 Who is Dayani Cristal?
by Marc Silver

In the depths of the Sonora Desert an unidentified body is found decomposing under the hot sun. The only marker is an exposed tattoo that reads "Dayani Cristal". Join the Bertha Justice Institute at the Center for Constitutional Rights for a screening of the award-winning documentary, Who is Dayani Cristal? in which Gael Garcia Bernal and a group of forensic scientists seek to answer the title's central question, tracing, along the way, a perilous journey of migration from Central America that, for many, spells death. A beautifully filmed documentary, Who is Dayani Cristal? insists we examine U.S. immigration policy and its impact on human lives.
More information >>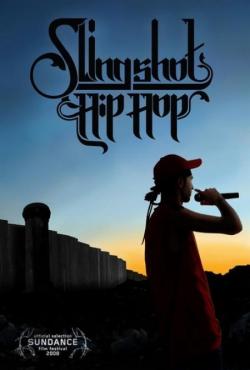 Slingshot Hip Hop
by Jackie Reem Salloum
From the stylings of Grand Master Flash to Public Enemy, Hip Hop has a long tradition of being used as a form a political speech and resistance. On Thursday, August 21st the Bertha Justice Institute at the Center for Constitutional Rights invites you to join us for an exclusive screening of the award-winning documentary Slingshot Hip Hop, which braids together the stories of young Palestinians living in Gaza, the West Bank, and Israel as they discover Hip Hop and employ it as a tool to surmount divisions imposed by occupation and poverty.
More information>>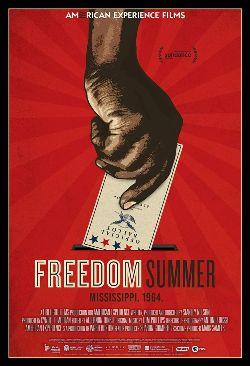 Freedom Summer
by Stanley Nelson
Freedom Summer tells the arresting tale of student-activists and Mississippi Delta residents who, in the summer of 1964, united to break the yoke of white supremacy that systematically denied Mississippi's black vote. We chose this film on the 50th anniversary of Freedom Summer to reflect that historical struggle for freedom and to challenge us to think about what freedom looks like in 2014.
More information >>