The Center for Constitutional Rights would not be able to fight for justice without the help of its supporters. We are extremely grateful for the loyalty and generosity our donors have shown over the years. The Center for Constitutional Rights is a nonprofit organization and all contributions to CCR are tax-deductible to the fullest extent allowed by law.
CCR's Annual Report (PDF Format)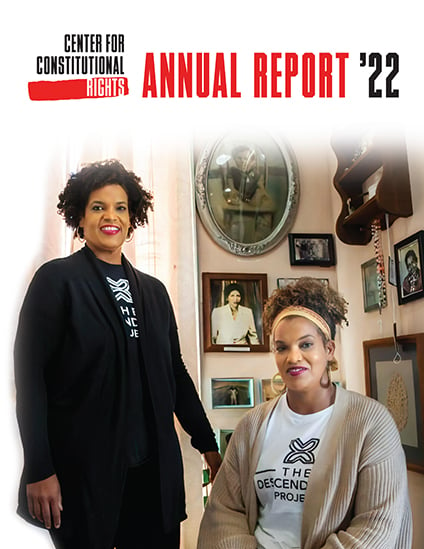 To obtain a hard copy of CCR's latest annual report please write to:
Center for Constitutional Rights
666 Broadway - 7th Floor
New York, NY 10012
or
Office of the Attorney General
Dept. of Law, Charities Bureau
120 Broadway
New York, NY 10271
Past Annual Reports
For more information, also see our Newsletter, which we mail out periodically.
CCR's Annual 990 Form
CCR's Independent Auditor's Report