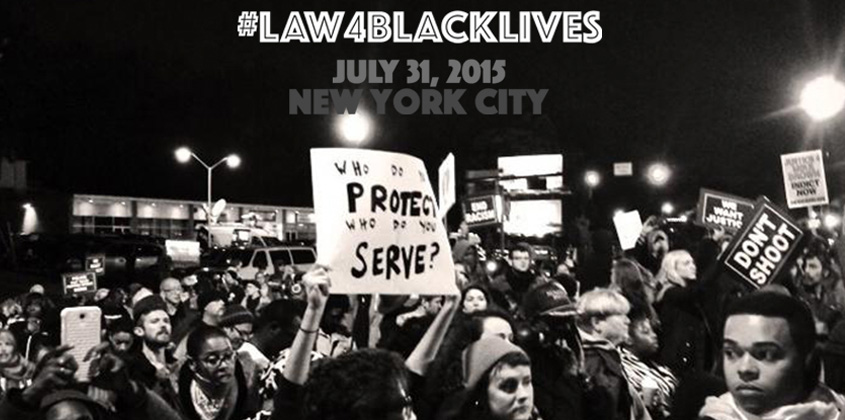 As part of the Bertha Foundation program, fellows attend a number of conference each year, giving them an opportunity to interact with and learn from attorneys all over the world.
Bertha Justice Initiative 2nd Women's Working Group Meeting
Manila, Philippines, September 12-15, 2017
The Women Working Group (WWG) of the Bertha Justice Initiative was first conceived of during the Bertha Global Convening in March 2014. There was a felt demand for women fellows to come together to talk about shared challenges in working in the human rights and public interest law fields. The WWG was able to establish that fellows were calling for a safe space seeking to empower radical female lawyers within the network to overcome gender discrimination, to learn from each other, including from non-fellow more senior members of the Bertha network, as to how to tackle challenges arising from living in a male-dominated profession, patriarchal and racist societies, and to reflect and advance gender issues in our respective work and organizations, in particular via skill trainings.
While in Manila, the 2nd Women's Working Group Meeting had two set external interactions. The group met with the Malaya Lolas, the petitioners represented by Centerlaw in the case Vinuya vs. Executive Secretary. The petition sought for an order from the Supreme Court for the Philippine government to espouse the claims of the Malaya Lolas against the government of Japan for systematic sexual slavery, rape, and torture that Japanese soldiers committed during their World War II occupation of the Philippines. There was also a public forum before law students at the University of the Philippines to share what it is to be a woman lawyer working in the field of human rights in different countries.
The meeting agenda included a discussion on reconciling differences in how the WWG understands concepts surrounding gender and feminism; examined challenges that are being faced by women in human rights organizations, and discussed how all these challenges are intertwined with race, sexual orientation, and other social identities that create bias. WWG also discussed how the group can strategically implement WWG objectives in their organizations.
Challenging the powerful with legal means: Michael Ratner (1943-2016) and the 50th anniversary of the Center for Constitutional Rights
Berlin, Germany, November 3, 2016
This year marks the 50th anniversary of the founding of the New York-based Center for Constitutional Rights (CCR) and the passing away of its President Emeritus Michael Ratner (1943-2016), who had made CCR his political home for 40 years.
In 2004, CCR, through Michael Ratner – an internationalist at heart–, and Peter Weiss joined forces with German lawyer Wolfgang Kaleck to start proceedings that are still going on today: seeking criminal accountability of higher ranking Bush Administration officials in Europe for the US post-9/11 torture program. Out of this collaboration, and with the support of many others, came the idea to create an organization on this side of the Atlantic which could pursue strategic human rights litigation. In 2007, Wolfgang, Michael, Lotte Leicht and others co-founded the European Center for Constitutional and Human Rights (ECCHR) here in Berlin, of which Michael became Chairman, continuously inspiring and helping shape ECCHR's vision. Considered among the most visionary and influential human rights lawyers of our time, Michael's legacy is living on through organizations like CCR and ECCHR.
ECCHR therefore seeks, through this conference, to honor Michael's and CCR's 50 years of relentless legal and political battles by continuing the conversation and reflection on challenging powerful actors with legal means, on fighting for the oppressed against the oppressor, as Michael liked to say. In particular, we want to reflect on the pioneering human rights lawyering practices of lawyers' strategies today.
Law for Black Lives 2015
New York, NY, July 31, 2015
#Law4BlackLives is a national gathering of lawyers, law students, legal workers, and jailhouse lawyers who are committed to building a world where #BlackLivesMatter. More than a meeting or a conference, this gathering is a call to action for legal advocates from diverse parts of the country to join together in New York on July 31, 2015 and spend a day dreaming about how we can support the growing Movement For Black Lives.

This space will prioritize the voices and leadership of people of color, most importantly Black lawyers and legal advocates. Dialogues will explore how legal advocates can work collaboratively with activists and organizers on a range of matters--from defending the civil rights of protesters to drafting transformative local and federal policy to innovative international human rights advocacy. The convening will also surface current legal needs from the ground and start to brainstorm possible legal tactics. Finally, the space will create an opportunity to stitch together a community of like-minded individuals and build a collective understanding of how legal advocates can build the power of movements.
You will leave this gathering with a clearer sense of pressing legal needs, more confidence about how law can be used to support movements, and new friends and colleagues to inspire you to play a continuing role in this historic movement. For program details visit the Law for Black Lives website.
Bertha Justice Conference 2014
New York, NY, June 6, 2014
This year's Bertha Justice Conference celebrated the 50th anniversary of Freedom Summer by profiling global and domestic models of "movement lawyering"--lawyers and organizers working together within grassroots social justice movements to build power. We were honored to spotlight some of the most important movements of our time and the lawyers supporting them including: Stop-and-Frisk in NYC, anti-LGBTQ legislation in Uganda, stand your ground laws in Florida, Guantanamo, torture in Colombia, exploitation of laborers in New Orleans, and the Marikana mineworker massacre in South Africa. Our goal was to expose participants to the many different ways lawyers support social movements around the world, and to strategize together about how we can more effectively work for change.

Keynote speakers were Phillip Agnew, Executive Director, The Dream Defenders, and Harry Belafonte, Artist/Activist. more >>
The Peoples Law Conference 2013
New Orleans, LA, April 5-6, 2013
Law students and practitioners learn and think together about how we can Occupy Lawyering - both by being lawyers for social justice, and by occupying legal spaces with social justice principles and practices. This Conference occurred at Loyola Law School with valuable training sessions including:
How to start a small, justice-centered private practice
How to collaborate with movements, organizations, and individuals to address small and large scale injustice
Social justice organizing 101
Role lawyers can play in organizing work
The Conference also featured a riverside barbecue and a social justice tour of the city of New Orleans, focused on sites related to the criminal justice system, public housing, healthcare, education, the effects of the flood, and some of the local organizations fighting daily for a more just New Orleans. more >>
The Social Justice Conference 2013
Movement Lawyering in the 21st Century
New York, NY, June 5, 2013
Law students, lawyers and organizers from across the U.S. gathered for a one-day conference in New York City that explored how lawyers can support and build the power of social movements. By examining global and domestic models, the conference highlighted how lawyers and organizers can work together to grow the impact, scale and scope of social justice movements. Panelists included movement lawyers from New York, Miami, Haiti and South Africa. more >>
The Peoples Law Conference 2012
New Orleans, LA, March 24-25, 2012
Law students from across the deep South attended a two-day conference that rooted the practice and study of law in social justice principles and experience. This conference highlighted the struggles of peoples and communities who are neglected and criminalized in casebooks and law classrooms, including communities of color, immigrants, and LGBTQ communities.
We learned from and networked with elders, youth, and fellow students who are waging justice in the streets and in the courts. We shared knowledge and strategies for supporting communities and movements as they struggle against environmental injustice, lack of access to housing and education, and oppressive policing and incarceration practices. We thought collectively about the role of law students and lawyers in social justice work, and how we can support ourselves, each other, and the people at the center of these struggles. more >>
The Social Justice Conference 2012
Principles and Approaches to Community-Based Lawyering

New York, NY, June 6, 2012

Law student interns from across the U.S. attended a one-day conference in New York City that explored the basic principles and methods of social justice and community-based lawyering. The conference identified concrete strategies, tools and forums that lawyers can use as part of their practice in representing under-served communities; exposed students to a range of public interest organizations in New York City; and examined the importance and diversity of the type of work they will be doing in this rich legal community. more >>