CCR hosts interns and fellows to build a new generation of lawyers and legal workers who will have the vision, expertise, and determination to create social change. CCR aims to support lawyers and legal advocates at every step in their career—as students, during their first few years of practice, and even as directors and supervisors—on how work at the intersection of law and social change.
During the summer, CCR hires 10-12 law students for the Ella Baker Summer Internship Program, founded in 1987 to honor the legacy of Ella Baker, a hero of the civil rights movement. We also welcome interns during the fall and spring semester.  Since 2012 CCR has hosted Bertha Fellows, sponsored by the Bertha Foundation, which places emerging lawyers at several legal organizations across the world. Bertha Fellows are recent law school graduates who will work for two years alongside CCR legal and advocacy staff.
With each program, participants are paired with seasoned lawyers who serve as mentors. Each program offers opportunities to work with dockets, such as Government Misconduct/Racial Justice, Guantanamo Global Justice Initiative, and International Human Rights. The interns and fellows also have a chance to work with CCR's Education and Outreach staff on various advocacy campaigns. Through the Ella Baker Summer Internship, semester internships, and Bertha Fellowship, participants experience the unique opportunities and challenges of doing social justice lawyering at a national organization.
About the Bertha Foundation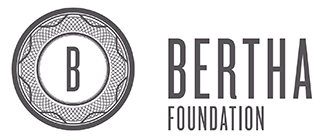 The Bertha Foundation believes that bright ideas, combined with resources and strong leadership, can create profound social impact on a local and global scale. The Foundation is committed to building the power of social activism to generate social, political, economic and environmental change. As a result, the Foundation believes in changing the world by investing in activists, lawyers, storytellers and social entrepreneurs looking to solve social problems. Ultimately, the Bertha Foundation is part of a movement addressing large scale social problems in groundbreaking ways.