Date
Thursday, January 30, 2020
6:00pm

to

9:00pm
Location
Helen Mills Theater
137 W 26th St.

---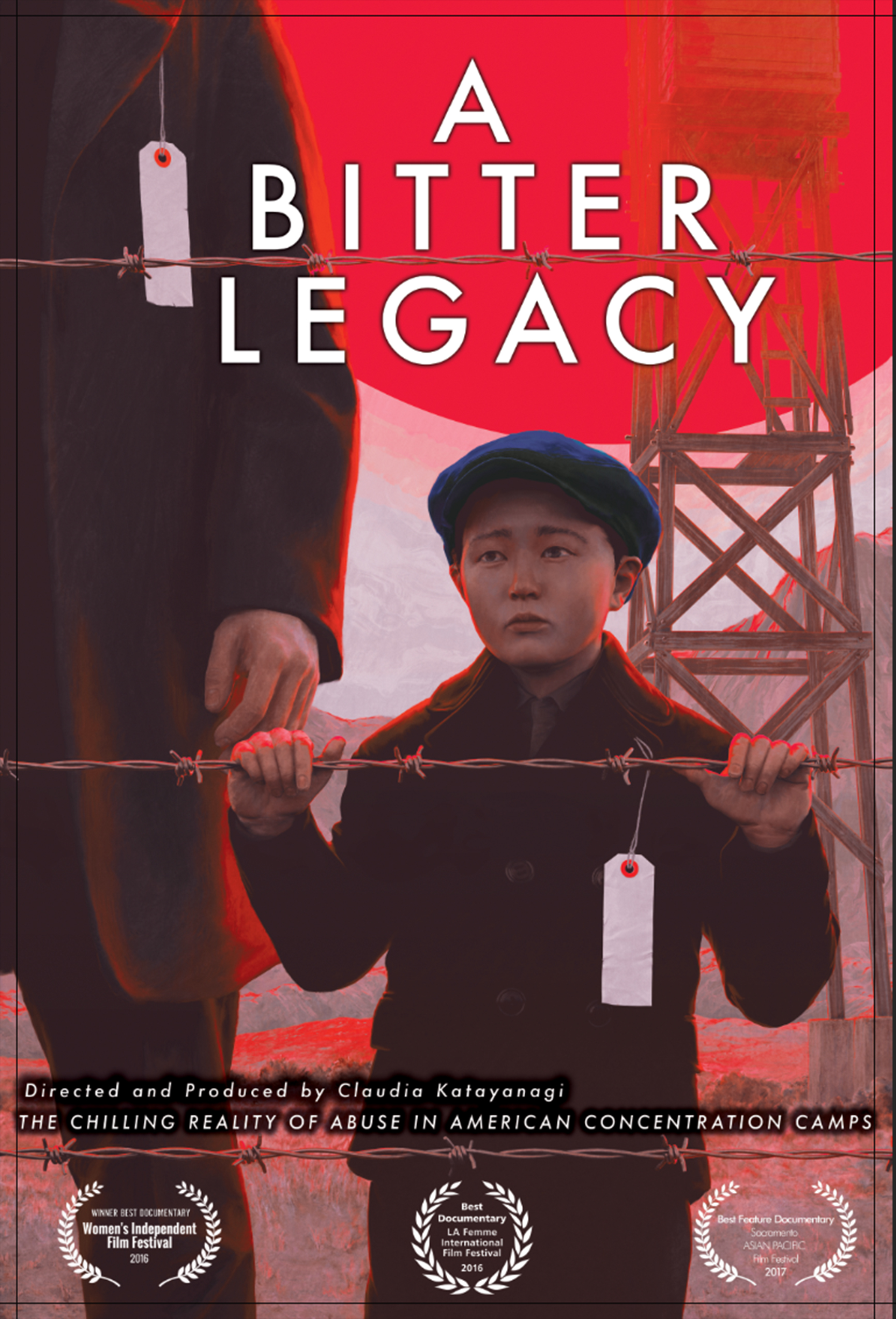 A Bitter Legacy
Thursday, January 30, 2020
6:00 PM: Reception (Light refreshments will be served)
7:00 PM: Screening & Talk-back 
This screening is free and open to the public. RSVP is requested. 
Following the screening, Advocacy Program Manager
Aliya Hussain
will moderate a discussion with Staff Attorney
Diala Shamas
, filmmaker
Claudia Katayanagi
, and ACLU Senior Staff Attorney
Carl Takei
, about the legacy of Japanese-American incarceration during World War II and the criminalization of other communities in the name of national security.
While much has been written and shared about the history of Japanese-American detention during WWII, A Bitter Legacy investigates the "Citizen Isolation Centers," harsh and secret prisons created within the Japanese-American incarceration camp system to separate citizens deemed "trouble-makers" by the U.S. government from the others. These secret prisons have been called precursors to Guantánamo. Filmmaker Claudia Katayanagi interviews professors, artists, and other former prisoners of the Japanese-American incarceration system and incorporates archival and present-day photographs to bring to light this little-known piece of history.
The event will take place on New York City's "Fred T. Korematsu Day of Civil Liberties and the Constitution" in celebration of the civil rights hero. In 1942, at the age of 23, Korematsu was arrested for his refusal to relocate to incarceration camps for Japanese-Americans. He challenged the constitutionality of Executive Order 9066, and his pursuit for justice led him to the Supreme Court.
---
About Freedom Flicks
At the Center for Constitutional Rights, we believe in the transformative power of art and culture. Freedom Flicks, the Center's long-running film series, harnesses the power of film to educate, activate, and build community. Freedom Flicks engages audiences across disciplines in stories of struggle and courage that shape our world, past and present. Our programming includes screenings of cutting-edge, socially engaged films followed by a short conversation with storytellers, lawyers, and activists. Join us.