Details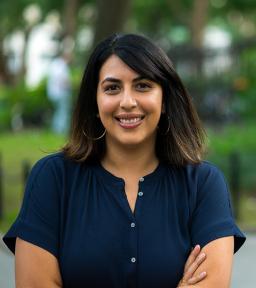 Aliya Hana Hussain is an Advocacy Program Manager at the Center for Constitutional Rights, where she manages CCR's advocacy and campaigns on indefinite detention at Guantanamo, the profiling and targeting of Muslim, Arab, and South Asian communities, and accountability for torture and other war crimes. Aliya travels to Guantanamo regularly to meet with CCR's clients.
In addition to public speaking, organizing events, actions, and rallies, and serving as a liaison between lawyers and grassroots activists, her work focuses on developing new and creative partnerships with artists, musicians, and activists to bring CCR's work and client stories to new platforms and audiences. She also works on CCR's efforts with the United Nations and Inter-American Human Rights Commission. She was previously a Legal Worker at CCR and worked on cases and issues including unlawful detention, torture, and corporate accountability for human rights abuses. Prior to coming to the Center for Constitutional Rights, Aliya was a legal assistant for the American Civil Liberties Union Women's Rights Project. She holds a master's degree in Gender, Development, and Globalisation from the London School of Economics and Political Science, and graduated from Vassar College with a degree in History.
Aliya's recent writing includes  "9/11's Anniversary Means 17 Years Since the Guantánamo Prison Opened," Teen Vogue, September 2018. She has also been interviewed about artwork made by prisoners by outlets such as CBS Sunday Morning News. Aliya's essay, Storytelling #Guantanamo, was published in Obama's Guantánamo: Stories from an Enduring Prison (NYU Press).