Contact: press@ccrjustice.org
Additions diversify board in lawyering, journalism, and grantmaking

May 14, 2018, New York, NY – The Center for Constitutional Rights (CCR) is pleased to announce the addition of four members to its board of trustees. Joining the board are Leo Aldridge, Amanda Alexander, Natasha Lycia Ora Bannan, and Marjorie Fine.
"Our amazing new board members are joining the CCR family at a time when our coordinated efforts are necessary to defy the power in Washington and strengthen power and influence in our communities," said Katherine M. Franke, board chair. "As we continue to fight injustice, their fresh ideas and varied backgrounds are needed at the table and on the frontlines."
Center for Constitutional Rights Executive Director Vincent Warren said "CCR is so fortunate to have these four extraordinary people join our board. They embody the spirit and soul of CCR and are true supporters of our mission of radical, movement lawyering. The experience, skills, and counsel they bring will help take CCR to the next level of fighting for justice."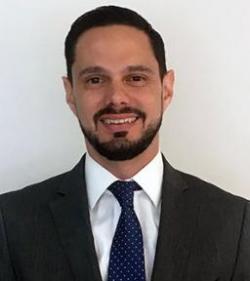 Leo Aldridge is a criminal defense attorney in private practice in San Juan, Puerto Rico. He previously served as a trial attorney at Brooklyn Defender Services, and a federal public defender in Puerto Rico. Before law school, Leo worked as a journalist with The Associated Press and several newspapers.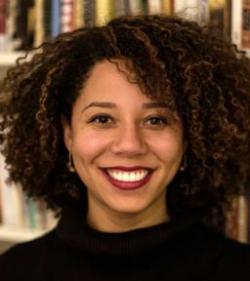 Amanda Alexander is an assistant professor in the Department of Afro-American Studies and a Postdoctoral Scholar in Law at the University of Michigan, and a nationally recognized scholar of race and social justice. She is also the founding executive director of the Detroit Justice Center, and has worked at the intersection of racial justice and community development in Detroit, New York, and South Africa for more than a decade. As a 2013-2015 Soros Justice Fellow, Alexander launched the Prison & Family Justice Project at University of Michigan Law School to provide legal representation to incarcerated parents and advocates for families divided by the prison and foster care systems. Alexander is also on the steering committee for Law for Black Lives. She has a deep and long standing relationship to CCR, having been an Ella Baker Summer Intern while in law school.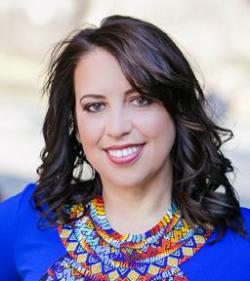 Natasha Lycia Ora Bannan is an associate counsel at LatinoJustice PRLDEF, where she focuses on low-wage Latina immigrant workers as part of the organization's economic justice platform, legal support in the face of the economic crisis in Puerto Rico, and human rights advocacy before regional and international bodies. Bannan has worked on gender and racial justice issues, including access to reproductive health, sexual violence, and violence against women in conflict zones. Prior to joining LatinoJustice PRLDEF, she worked in the International Women's Human Rights Clinic at CUNY School of Law and the Center for Reproductive Rights. Bannan also serves as president of the National Lawyers Guild, is a member of the New York City Bar Association's Task Force on Puerto Rico and Inter-American Affairs Committee, and is a board member of MADRE.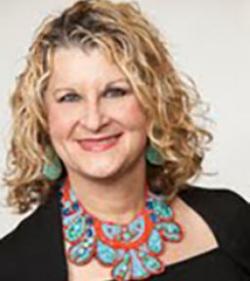 Marjorie Fine has more than 20 years' experience leading grantmaking institutions. She is a development consultant to social benefit organizations and grantmakers. She previously served for more than a decade as executive director of the Unitarian Universalist Veatch Program at Shelter Rock, a national faith-based social justice grantmaker. Prior to her tenure at the Veatch Program, she was executive director of the North Star Fund, a public foundation serving the New York City progressive community. She serves on the board of the National Committee for Responsive Philanthropy, and on the board of the North Star Fund. 
Aldridge, Alexander, Bannan, and Fine join Franke and the following board members: Katherine Acey, treasurer; Lumumba Akinwole-Bandele; Laila Al-Arian; Colette Pichon Battle; Judith Butler; Elizabeth Castelli; Rosemary Corbett, secretary; Lisa Crooms-Robinson; Michelle DePass; Jean Entine; Leila Hessini, vice chair; Nsombi Lambright; Monami Maulik; and Gay J. McDougall.
The Center for Constitutional Rights works with communities under threat to fight for justice and liberation through litigation, advocacy, and strategic communications. Since 1966, the Center for Constitutional Rights has taken on oppressive systems of power, including structural racism, gender oppression, economic inequity, and governmental overreach. Learn more at ccrjustice.org.