Date
Tuesday, October 16, 2018
6:30pm

to

8:30pm
Location
Temporary Storage at Brooklyn Fire Proof
119 Ingraham Street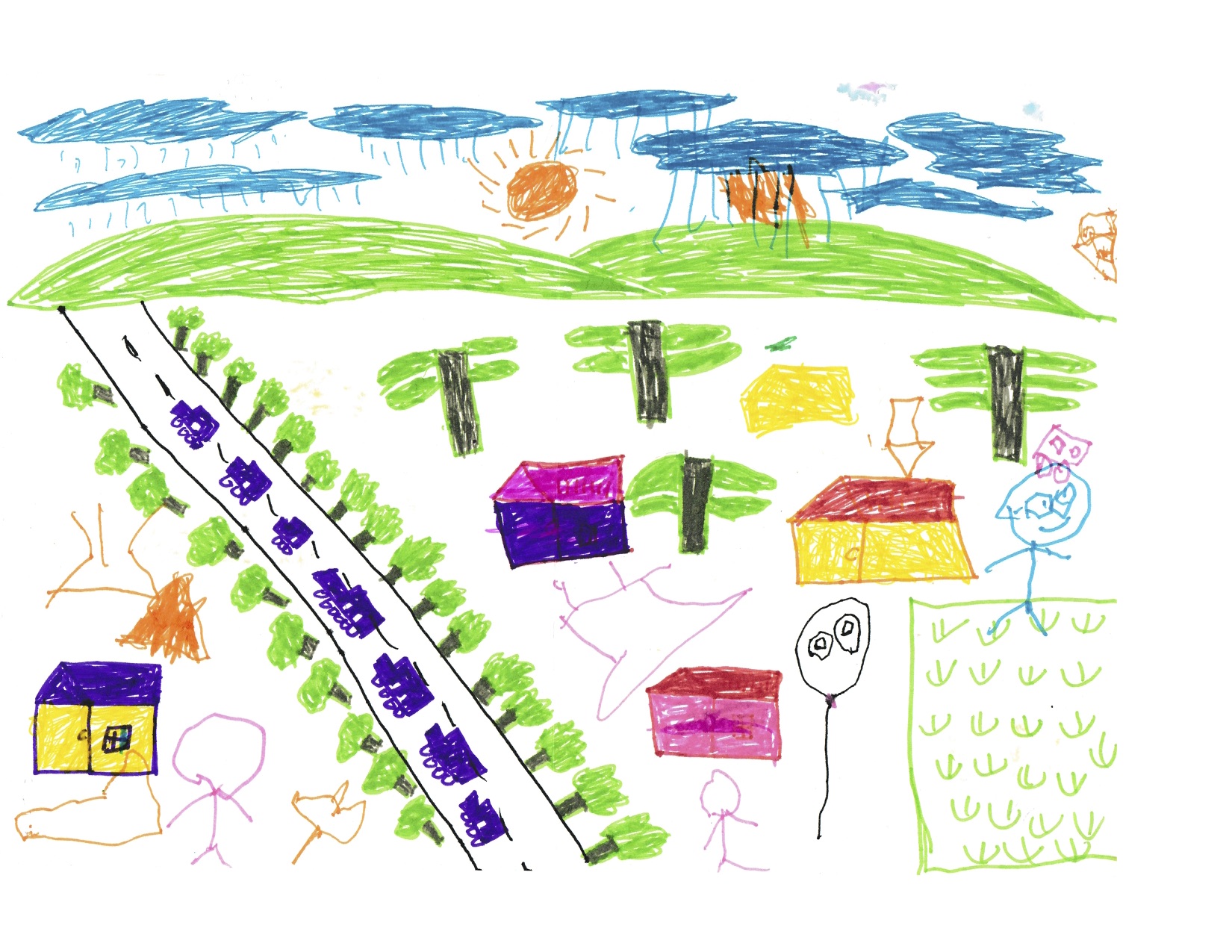 Center for Constitutional Rights staff will join a panel discussion as part of the exhibit, Children of Guantanamo, presented by the John Adams Project, ACLU & curated by Postprint Magazine. You can RSVP for the discussion on Eventbrite.
Children of Guantanamo is an exhibition of drawings, letters and a soundscape by the children of detainees held in Guantanamo Bay. This exhibition explores their experiences and how they have captured meaning from the indefinite captivity of their fathers. Children of Guantanamo focuses, for the first time, on the children whose voices are not heard in discussions on Guantanamo Bay.
Join us for an evening where we will be discussing artwork made by these children who are bound together by their common experience of having their fathers in captivity in the U.S. prison at Guantanamo Bay. We will be tying this into the wider impact that the War on Terror has had on communities and the separation of families.
Panelists:
Pardiss Kebriaei is a senior staff attorney at the Center for Constitutional Rights. Pardiss works on challenging U.S. government abuses in the national security context. She has represented former at current detainees in Guantanamo, and she represents the families of two detainees who died in Guantanamo in 2006 as a result of reported "suicides."
Major James Valentine, USMC is the detailed military defense counsel for Hambali and Mohammad Rahim al Afghani, High Value Detainees who have been imprisoned at a secret location in Guantanamo Bay for the purpose of concealing the history of torture committed against them by the CIA.
Murtaza Hussain is a national security reporter at The Intercept. He has reported from Turkey, Jordan and Egypt and covered the post-9/11 war on terrorism in the United States. His work has previously been featured in the New York Times and The Guardian.
Aliya Hana Hussain is an Advocacy Program Manager at the Center for Constitutional Rights. Aliya manages CCR's advocacy and campaigns on indefinite detention at Guantanamo, the profiling and targeting of Muslim, Arab, and South Asian communities, and accountability for torture and other war crimes. Aliya travels to Guantanamo regularly to meet with CCR's clients.
Ramzi Kassem is a Professor of Law at the City University of New York. He has represented former and current detainees at Guantanamo, Bagram Air Base, Afghanistan, at so-called "Black Sites," and at other detention sites worldwide.
The event is free, but please RSVP. For entry into the gallery, press #4 or #5 on the buzzer outside. For access to the gallery outside of this panel, please check opening hours on the exhibit website. For more information, e-mail: childrenofgtmo@gmail.com