Date
Sunday, January 10, 2016
5:00pm

to

7:00pm
Location
Impact Hub DC
419 7th Street NW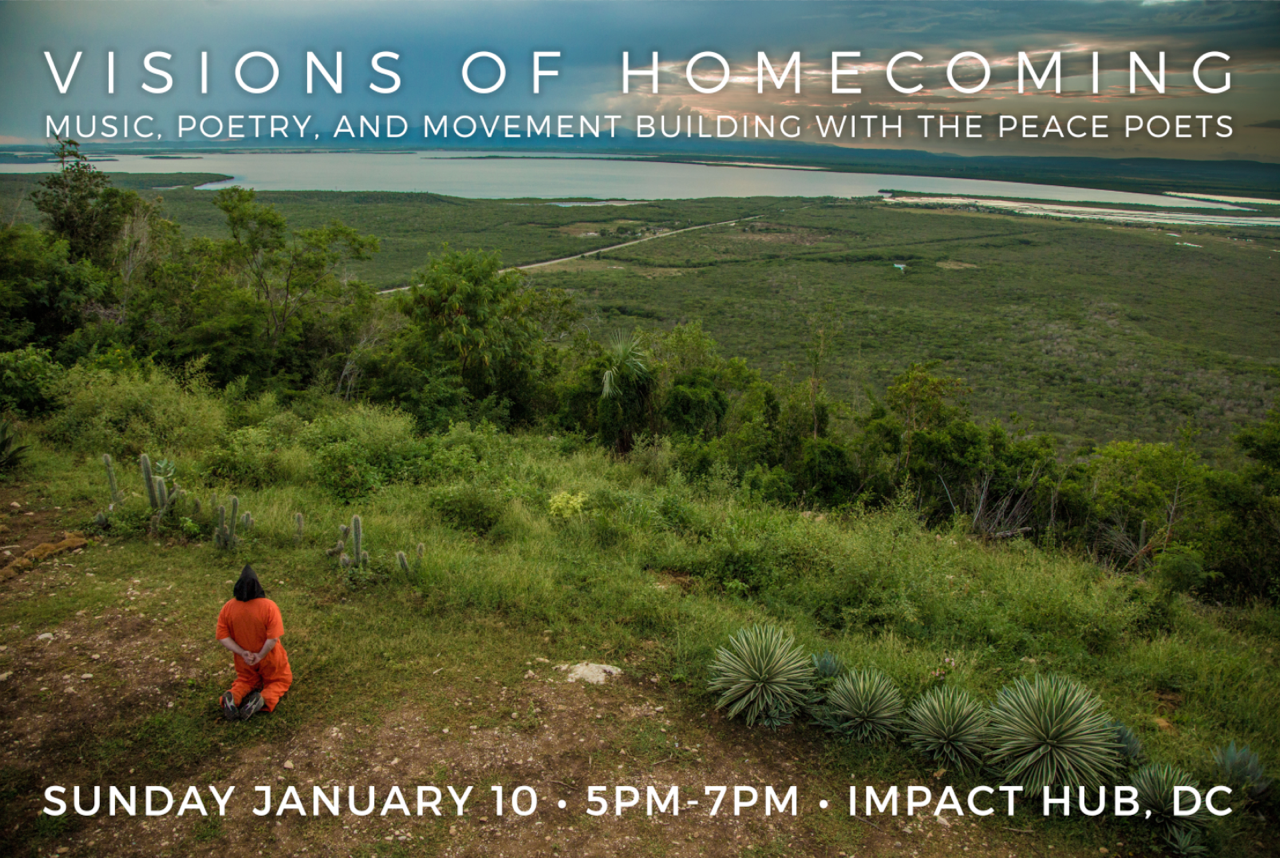 On the eve of the 14th anniversary of the opening of the Guantánamo Bay prison, join musicians, poets, and activists in coming together to build a more just world.
Witness Against Torture and CODEPINK will discuss their recent trip to Guantánamo Bay, Cuba, where they witnessed the impact of the continued occupation of the U.S. Naval base in Guantánamo and stood in solidarity with those have been detained for over a decade, separated from their loved ones. CCR Advocacy Program Manager Aliya Hussain will share the stories of some of the men we represent, and the Peace Poets will perform.
This event is co-sponsored by the Center for Constitutional Rights, Witness Against Torture, CODEPINK, National Coalition to Protect Civil Freedoms, and The Peace Poets. Click here to join the Facebook event.