Date
Tuesday, October 20, 2020
9:30am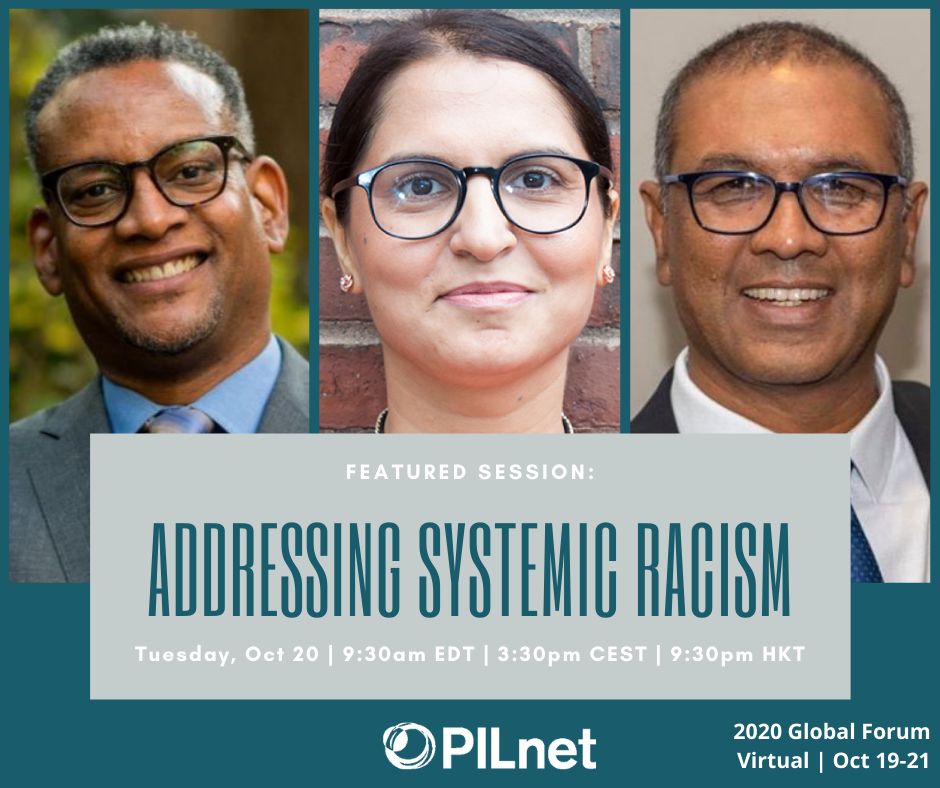 It's no secret that institutional policies and practices historically created and currently maintain racial discrimination. The movements for Black Lives, against Apartheid, and for Roma rights are powerful calls to reject #SystemicRacism in our societies.
Hear leading advocates Vince Warren, Executive Director of The Center for Constitutional Rights, Margareta Matache of Harvard University FXB Center for Health and Human Rights The Roma Program, and Nersan Govender of Legal Resources Centre share and compare experiences and strategies used by lawyers and activists around the world and offer a vision for making the most of the momentum for change that we are witnessing today.
This 2020 Virtual #PILnetGlobalForum Featured Session will be live streaming on Tuesday, October 20th at 9:30am EST.