Date
Wednesday, February 19, 2020
6:00pm

to

8:30pm
Join the Center for Constitutional Rights, the Sorensen Center for International Peace and Justice, and the Immigrant & Non-Citizen Rights Clinic at CUNY Law school for the opening of Guantánamo [Un]Censored: Art from Inside the Prison, which includes artwork by Center for Constitutional Rights clients Djamel Ameziane and Ghaleb al-Bihani.
RSVP to the opening reception.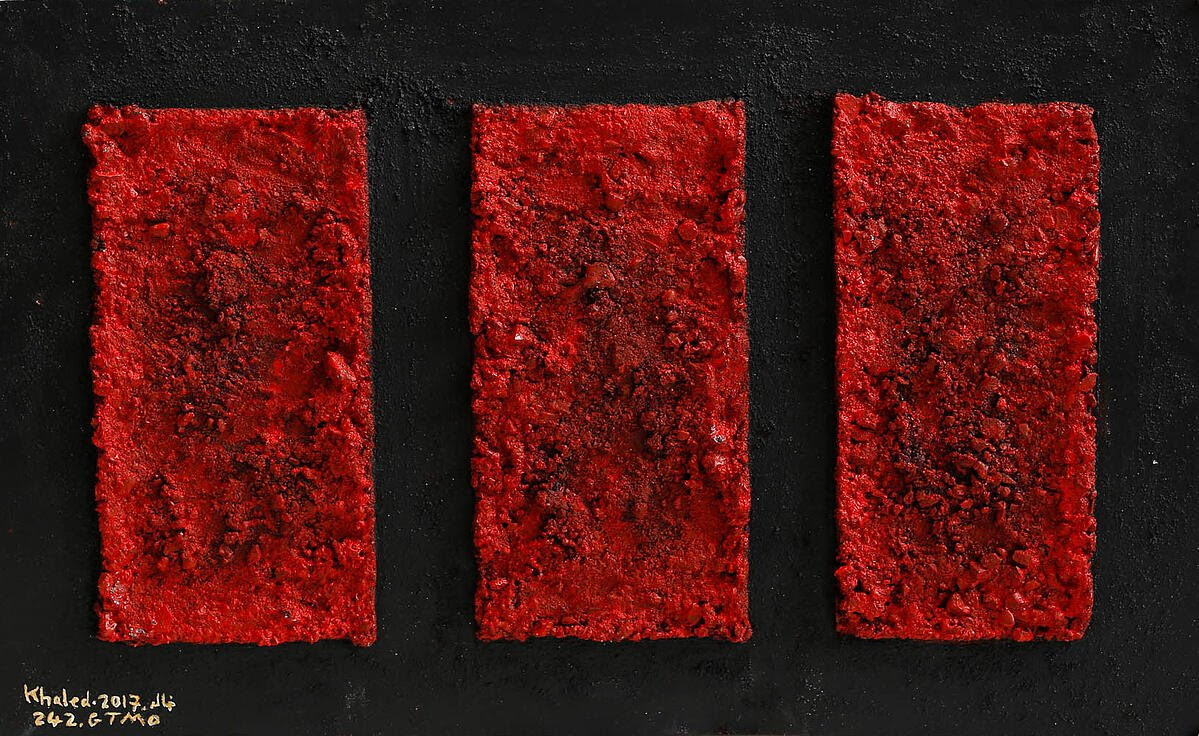 Marking the 18th anniversary of the opening of Guantánamo Bay prison, the new art installation features works created by men incarcerated without charge or fair process at the infamous facility.
The exhibit showcases artworks — the majority of which have never before been displayed — of 11 current and former Guantánamo prisoners, and includes a range of artistic styles and mediums. From acrylic landscapes on canvas to model ships made from scavenged materials such as plastic bottle caps and threads from prayer rugs, Guantánamo [Un]Censored celebrates the creativity of the artists and their resilience.  
Featured Artists: Mansoor Adayfi, Moath al-Alwi, Djamel Ameziane, Mohammed al-Ansi, Ghaleb al-Bihani, Towfiq al-Bihani, Assadulah Haroon Gul, Khalid Qasim, Sabry Mohammed al-Qurashi, Ahmed Badr Rabbani, Abdulmalik al-Rahabi. 
The exhibition will run through mid-March. For questions, email: sorensencenter@gmail.com.