Date
Friday, October 23, 2020
2:30pm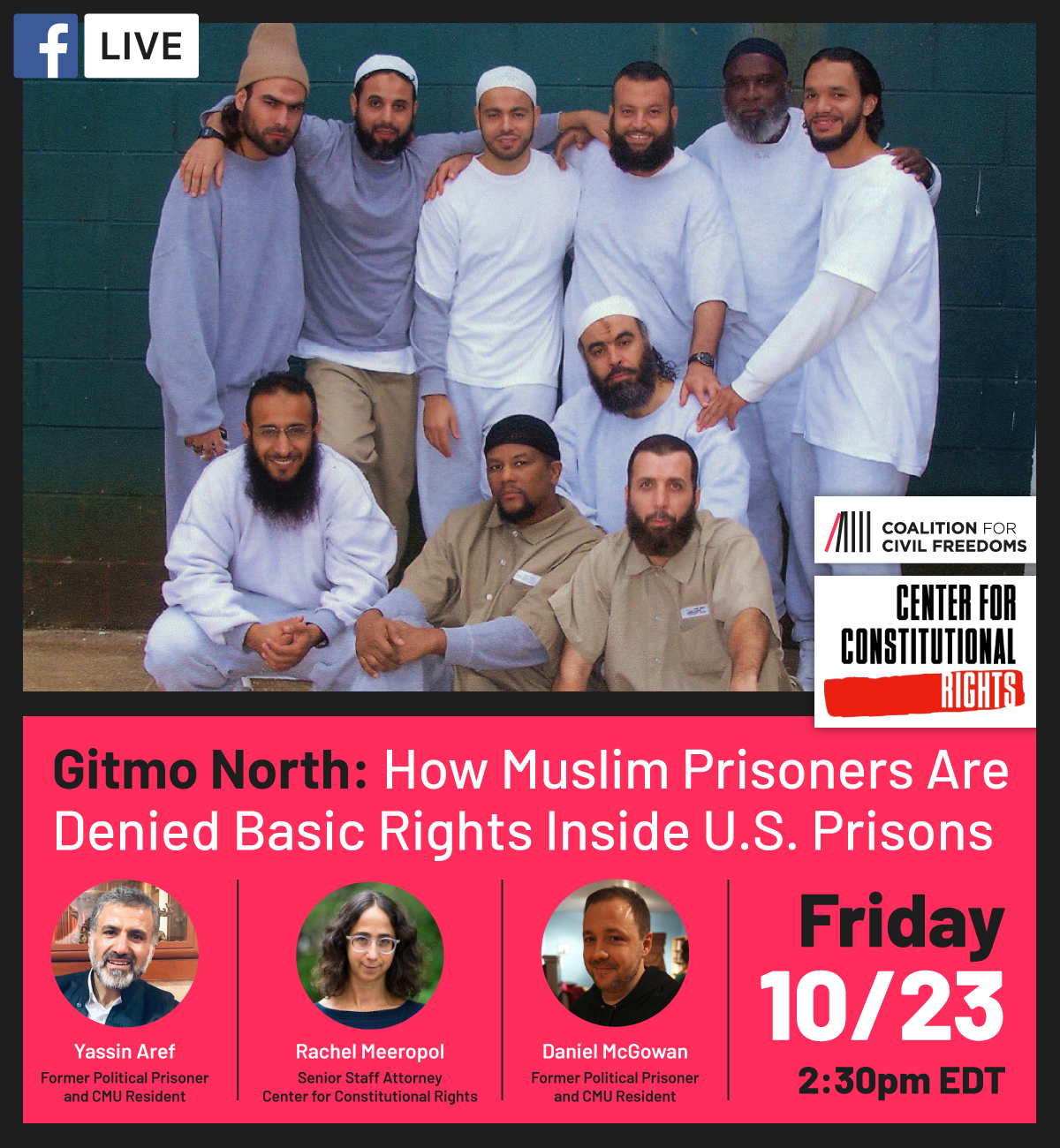 On October 23rd, the Coalition for Civil Freedoms and the Center for Constitutional Rights will examine the recent unfortunate dismissal of the Aref v. Barr lawsuit against the Bureau of Prisons brought by the Center for Constitutional Rights on behalf of several federal prisoners who had been incarcerated in two Muslim-majority special units, called Communications Management Units (CMUs) dubbed "Guantanamo North."
Joining the debrief will be two former political prisoners and CMU residents, Yassin Aref, the original plaintiff after whom Aref v. Holder was named, and Daniel McGowan, a political prisoner who was sent to a CMU for his political writings and as a "balancer" so that the CMUs could not be said to be completely Muslim. Both men were held in the two CMUs in Terre Haute, Indiana, and Marion, Illinois, and will speak about their experiences. Rachel Meeropol, Senior Staff Attorney at the Center for Constitutional Rights and lead counsel on the lawsuit, will speak about the legal challenge to the CMUs and future implications for the criminal justice system in the United States.
Register for the webinar here.