Date
Wednesday, April 8, 2020
12:00pm

to

1:00pm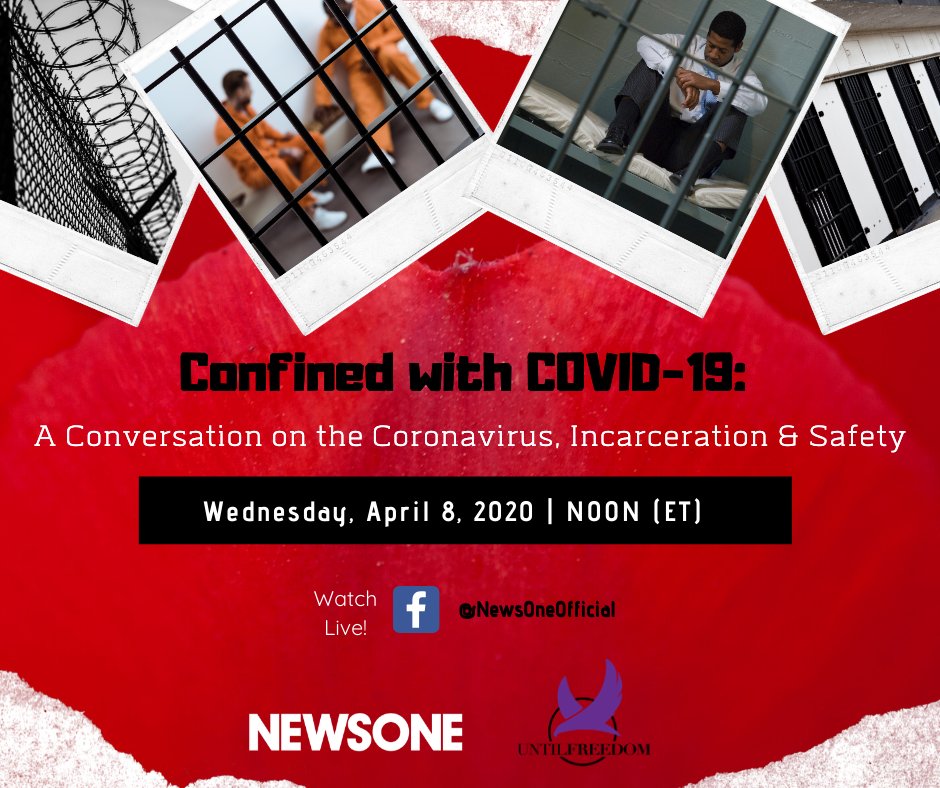 Join NewsOne and Until Freedom for a virtual conversation on coronavirus, incarceration, and safety with a panel of experts. This discussion will focus on the conditions of prisoners, what legal challenges are underway, and other ways in which people can support and engage in efforts that can help our incarcerated loved ones.
Guests include:
Mysonne Linen, Co-Founder Until Freedom
Attorney Tiffany Gordon, The Legal Aid Society
Vince Warren, Center for Constitutional Rights 
Leyla Martinez, Beyond the Box
S. Lee Merritt, Esq.
Shaka Senghor, Writer & Activist
Shanequa M. Charles, Never Be Caged
Tamika Mallory and Angelo Pinto, Esq., co-founders of Until Freedom, will moderate the discussion.