Date
Thursday, December 6, 2018
1:00pm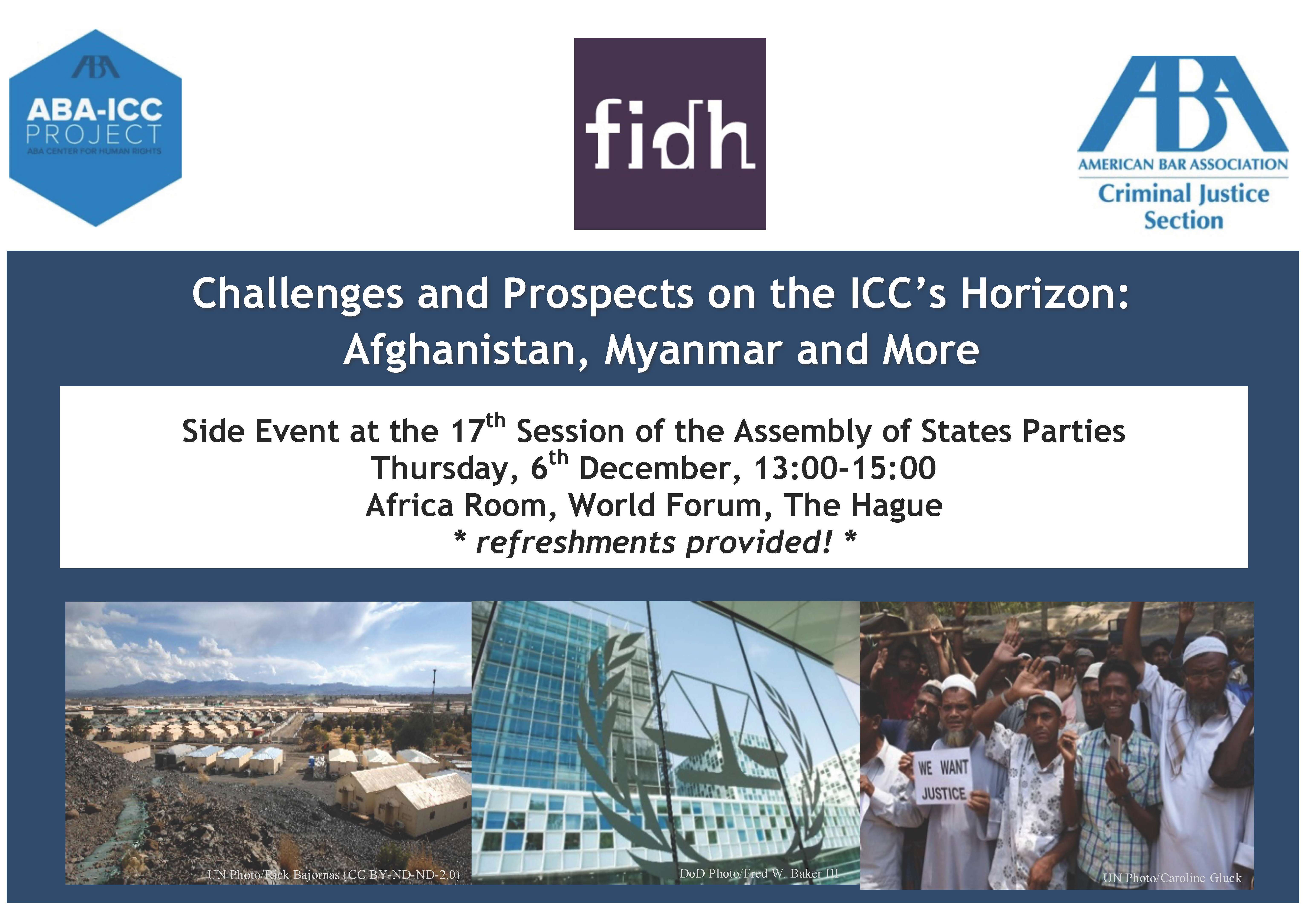 The Center for Constitutional Rights is proud to participate in this side event for the 17th Session of the Assembly of States Parties to the International Criminal Court hosted by the American Bar Association (ABA) and the International Federation for Human Rights (FIDH).
Please join us for a roundtable discussion on current and upcoming challenges faced by the International Criminal Court, and the ways in which the Court's recent work has confronted and responded to pressing global
challenges. Experts will discuss issues posed by recent criticism of the Court from those implicated in its
examinations and investigations, the increasingly diverse range of examinations and investigations
undertaken through the Court and other global criminal justice processes, and opportunities for
accountability posed by the Court's recent cases and decisions, including in Afghanistan and Myanmar.
Panelists:
Katherine Gallagher, Senior Staff Attorney at the Center for Constitutional Rights
Amb Stephen Rapp, Visting Fellow at the US Holocaust Memorial Museum and former US Ambassador-at-large for Global Criminal Justice
Michael Greco, former President of the ABA, and current Chair of the ABA's ICC Project
Akila Radhakrishnan, President of the Global Justice Center
Kate Vigneswaran, Senior Legal Advisor at the International Commission of Jurists
Moderator:
Christopher ("Kip") Hale, Atrocity Crimes Attorney and Term Member, Council on Foreign Relations