Details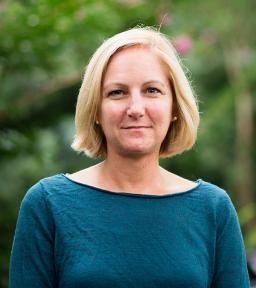 International Criminal and Human Rights Law, Alien Tort Statute
Katherine Gallagher is a Senior Staff Attorney at the Center for Constitutional Rights. She works on universal jurisdiction and international criminal law cases involving U.S. and foreign officials and torture and other war crimes, and civil actions involving private military corporations and torture at Abu Ghraib. Her major cases include Situation of Afghanistan at the International Criminal Court, pressing to open a criminal investigation of U.S. torture in Afghanistan and at CIA blacksites; Al Shimari v. CACI, brought by Iraqis detainees tortured at Abu Ghraib; and Survivors Network of those Abused by Priests (SNAP) v. Vatican, seeking accountability for the crimes against humanity of sexual violence by clergy and cover-up. She was a vice president on the International Board of the International Federation for Human Rights (FIDH) from 2010 to 2016, is a member of the Editorial Committee of the Journal for International Criminal Justice, and is a visiting professor of law at the City University of New York (CUNY) School of Law.
Prior to coming to the Center for Constitutional Rights, she worked at the United Nations International Criminal Tribunal for the former Yugoslavia from 2001-2006; as a legal advisor for the Organization for Security and Cooperation in Europe in Kosovo; and with the Special Court for Sierra Leone in Freetown. She graduated from New York University with a joint M.A. in Journalism and Middle East Studies and from the CUNY School of Law, where she served as Editor-in-Chief of the New York City Law Review. 
Her writing includes "The ICC must hold the US accountable for crimes in Afghanistan," The Guardian, "Room for Debate: The Pope and the Sex Abuse Scandal," The New York Times; "Damn right, George Bush should face criminal proceedings for waterboarding," The Guardian;  "Canada should investigate Dick Cheney for war crimes," Toronto Star; "Halting Canadian Bush Prosecution Violated International Obligations," JURIST;  "Where Will U.S. Torturers Be Held Accountable?" and "Palestine at the International Criminal Court: An Opportunity for Justice," Huffington Post; and "Bahrain: Silencing the voice of the voiceless," Al Jazeera. Her law review articles include "Achieving Corporate Accountability for Egregious International Law Violations through the Alien Tort Statute: A Response to Professor Branson," 9 Santa Clara J. Int'l L. 261 (2011); "Civil Litigation and Transnational Business: An Alien Tort Statute Primer," July 2010 and "Universal Jurisdiction in Practice: Efforts to Hold Donald Rumsfeld and Other High-level United States Officials Accountable for Torture," November 2009, both in the Journal of International Criminal Justice. She has appeared on numerous outlets, including CNN International, the BBC World News, CBS, PBS NewsHour, and Democracy Now!