The Darkest Corner, authored by the Allard K. Lowenstein Human Rights Clinic at Yale Law School in collaboration with the Center for Constitutional Rights (CCR), documents a secretive form of extreme isolation in U.S. federal prisons – Special Administrative Measures (SAMs).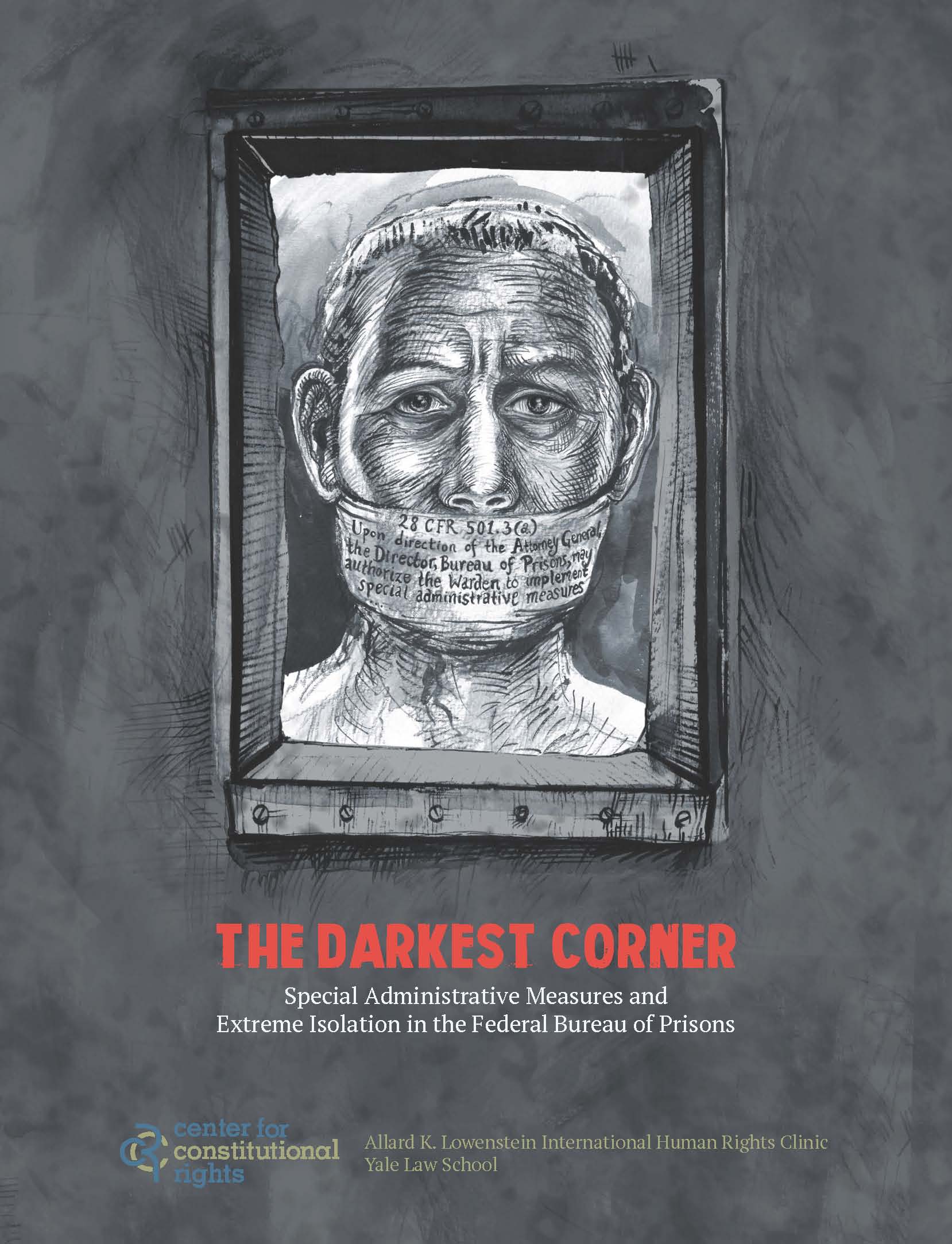 SAMs are the darkest corner of the U.S. federal prison system, combining the brutality and isolation of maximum security units with additional restrictions that deny individuals almost any connection to the human world. They prohibit prisoners who live under them from contact or communication with all but a handful of approved individuals, and impose a second gag on even those few individuals. The net effect is to shield this form of torture in our prisons from any real public scrutiny. The report, the first to focus on SAMs, attempts to shed light on this little-known practice.
Read the Executive Summary here.
The report is based primarily on interviews conducted by the authors of the report with over a dozen attorneys and other members of defense teams, as well as family members of prisoners under SAMs. It also relies on FOIA documents obtained by Human Rights Watch, Columbia Law School's Human Rights Institute, and Yale Law School's Media Freedom and Information Access Clinic, which have not previously been made public and are published as an annex to the report. Access documents made available through the Freedom of Information Act here and here.