Details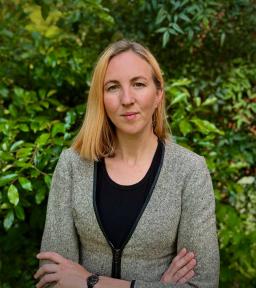 Jessica Vosburgh is a Staff Attorney at the Center for Constitutional Rights, where she focuses on litigation and advocacy in collaboration with grassroots partners in the South. She is based in Birmingham, Alabama.
Before joining the Center for Constitutional Rights, Jessica was the founding Executive & Legal Director of Adelante Alabama Worker Center, a worker-led community organization in Birmingham. While at Adelante, she litigated cases on behalf of low-wage workers holding employers accountable for wage theft and retaliation, community leaders fighting deportation, detained individuals challenging multi-year imprisonment in immigration jails, and community organizations seeking to expose human rights abuses and corruption by state actors. She also provided legal and strategic support to grassroots campaigns led by Adelante's members and partners on a wide variety of issues including racial justice and police accountability, detention abolition, and local sanctuary policies. Jessica also worked as a staff attorney at the National Day Laborer Organizing Network. 
Jessica is a graduate of Yale Law School and Brown University. Her advocacy work has been featured in The Intercept, National Public Radio, and extensive local coverage in Alabama news outlets.