Details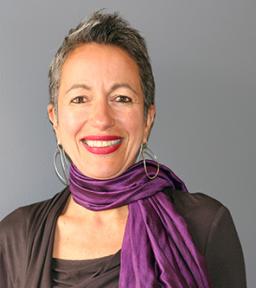 Vice President, Programs at Global Fund for Women
Leila Hessini, North Carolina, serves as the Vice President of Programs at Global Fund for Women and oversees its strategic grantmaking, movement-strengthening, voice, and advocacy efforts.  She is a global feminist leader and social justice advocate with over 20 years of organizing and grantmaking experience promoting an intersectional lens to advancing human rights, gender equality, and economic and reproductive justice in the United States and globally.
Leila was born in Algeria and educated in the U.S., France, and Morocco, and worked with local activist groups in North Africa for over 13 years. Leila served on the senior leadership team of Ipas from 2002 to 2016, co-founded a feminist consulting firm Strategic Analysis for Gender Equality (SAGE), and led the Ford Foundation Cairo office's gender work. Leila has extensive non-profit organizational, board development, and monitoring and evaluation experience. She is a skilled communicator committed to using an intersectional approach to centering and amplifying the voices and experiences of the most marginalized and was a recipient last year of the Ford Foundation's Op-ed Public Voices Fellowship. Her publications cover a wide range of topics including women's human rights in majority-Muslim contexts, feminist strategies to promote sexual and gender rights, and strategies to identify and dismantle stigma. 
Leila currently serves on Prospera's Board of Directors and is Vice-Chair of the Center for Constitutional Rights board.  She has previously served on the boards of: SisterSong Women of Color Reproductive Justice Collective, Women's Global Network for Reproductive Rights, Global Fund for Women, Safe Abortion Access Fund and the Reproductive Health Technologies Project, Leila holds a MPH in public health and a MA in Middle Eastern and North African Studies, studied Islamic law in Morocco and pursued doctoral studies in sociology in France. She has studied Arabic, German, and Spanish and speaks French and English fluently.