Details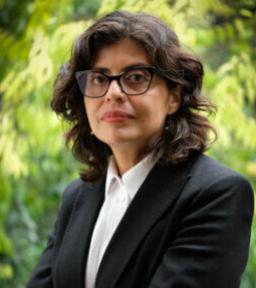 Alejandra Ancheita, founder and Executive Director of the Mexico City-based NGO ProDESC (The Economic, Social and Cultural Rights Project)
Alejandra Ancheita, founder and Executive Director of the Mexico City-based NGO ProDESC (The Economic, Social and Cultural Rights Project), is a Mexican lawyer and activist and a leader of the human rights movement for migrants, workers, and Indigenous communities of her native country. Since founding ProDESC in 2005, Alejandra Ancheita and her dedicated team have run strategic campaigns aimed at protecting the economic, social, and cultural rights of Mexico's most marginalized people. ProDESC's work is guided by her innovative vision of an integrated approach, which combines community education and organizing, corporate research, human rights litigation, and policy advocacy, thereby bringing about real structural change. Among her most notable accomplishments at ProDESC, she achieved unprecedented results establishing accountability mechanisms for transnational corporations in Mexico.
Alejandra is one of the leading Latin American voices in the human rights movement. She has spoken in various international forums, such as the UN Forum on Business and Human Rights, the Women's Forum for the Economy and Society, and the OECD Annual Meeting of National Contact Points, as well as arguing cases before the Inter-American Commission of Human Rights and national courts.
Alejandra is the 2014 Laureate of the Martin Ennals Award for Human Rights Defenders, the highest acknowledgement from the international human rights community. The same year, she also received the Omecíhuatl medal from the Women's Institute in Mexico City in recognition of her important contributions to women's human rights. In 2015, the Mexican Senate acknowledged Alejandra's prominent work in defense of workers, migrants, and Indigenous and agrarian communities. More recently, in 2019, she was awarded a Doctorate Honoris Causa from the Université Paris Nanterre, becoming the first Mexican woman to be honored with this distinction.
Alejandra has a Bachelor of Laws from the Universidad Autónoma Metropolitana- Azcapotzalco in Mexico City and a Master of Laws and International Justice from Fordham University.