Introduction
There are a number of detained men at Guantánamo from "high-risk" countries where there is a very real danger of persecution or torture should they be forcibly returned, or who are unable to return to their home countries because they are stateless. Despite having been detained for nearly a decade at Guantánamo, none have been charged with any crime. They continue to languish in a "supermax" security prison intended to be outside the rule of law.
Without intervention from the United States or safe third countries, each of these men faces an impossible choice: repatriation to torture or persecution, or continued indefinite detention in Guantánamo.
The detained men at Guantánamo in need of humanitarian protection are from diverse countries with recognized records of abuse of minorities, political prisoners, accused (rightly or wrongly) security detainees and other "undesirables." Many countries - including the United States - regularly welcome refugees from these countries because of their poor human rights records. All the individuals who are at risk if forcibly returned have been detained for years without charge or trial and, absent the intervention of international actors, face an even bleaker future.
What follows are short profiles of detainees in need of safe haven. Detainees who fear return include men from Algeria, China, Jordan, Libya, the Palestinian Occupied Territories, Russia, Syria, Tajikistan, Tunisia and Uzbekistan. Click on a photograph or a name to download a two-page summary of each man's story.
Profiles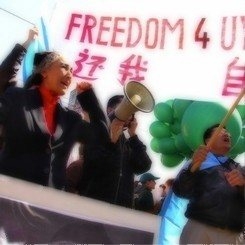 Abdul Sabour fled China seeking a better life. He was living in a Uyghur village in Afghanistan when he and seventeen others were forced to flee for safety after the U.S. bombing campaign began in Afghanistan. All eighteen were turned over to the United States by bounty-hunters. Five among them were classified as non-enemy combatants and, years later, released to Albania. Though his circumstances are virtually identical to those classified as non-enemy combatants, Abdul was classified in his CSRT as an enemy combatant. Though he has long ago been cleared for release, he remains in Guantanamo today.
STATUS: Safely resettled in December 2013.

Djamel Ameziane is a college-educated citizen of Algeria. An ethnic
Berber, Mr. Ameziane fled his home country more than 15 years ago in order to escape escalating violence and insecurity, and in search of a better life. He has lived and worked in Europe and Canada. Mr. Ameziane has a credible fear of persecution if he were to be returned to Algeria. He remains trapped at Guantanamo until a third country offers him safe resettlement. After he is released, he hopes to get married and start a family of his own; to work and live a quiet life in freedom; and to begin the process of rebuilding and enjoying his life after Guantanamo.
STATUS: Forcibly repatriated against his will in December 2013.
Ravil Mingazov left Russia because of religious intolerance and persecution by the Russian intelligence and military services. He fled in search of a new home that would be tolerant of his faith and hospitable to his family. Instead, he found himself in the wrong place at the wrong time and has since endured years of abuse at the hands of the U.S. government. After more than eight years of unjust imprisonment, Ravil still desires the one thing that led him to leave Russia in the first place: a new home state that will be tolerant of his religion and where he can safely live with his family.
Ismael al Bakush is a Libyan National who fled Libya in 1991 because of
severe religious and political persecution. Mr. Bakush personally suffered persecution at the hands of the Qadhafi regime, and he believes his brother was imprisoned and murdered by the Libyan government for expressing his religious and political beliefs. He was captured in Pakistan in late 2001 by Pakistani police, who eventually handed him over to U.S. authorities, most likely for a bounty. He has been held without cause by U.S. authorities in Guantánamo for over eight years, and he faces the likelihood of transfer to Libya if he is not granted refuge by another country.
Abdul Aziz Naji describes his situation as "dancing between fires." If he were returned to Algeria, he would face threats to his life and safety from both the Algerian government and from fundamentalist insurgents. He was brought to Guantánamo as the victim of a Pakistani house raid in the chaotic aftermath of the U.S. invasion of Afghanistan. Yet, he remains in Guantánamo because no country will advocate for his release.
STATUS: Forcibly repatriated against his will in July 2010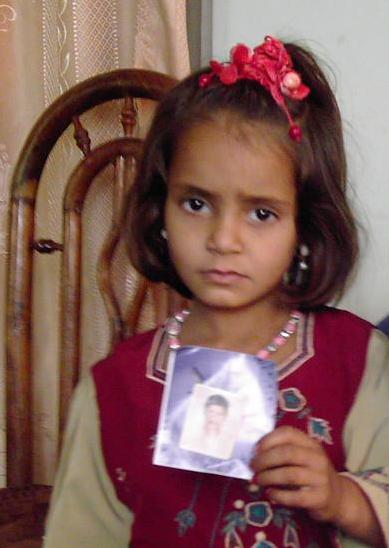 Abdul Ra'ouf Al Qassim, a Libyan refugee who had deserted the Libyan Army when he was young and fled Libya for fear of religious persecution. He was living with his wife and infant daughter in Pakistan, having fled the bombing in Kabul, when he was picked up by Pakistani police and turned over to military authorities, likely for a sizable bounty. The United States has twice tried to transfer Abdul Ra'ouf to Libya despite an undisputed fear that he would be tortured upon transfer.
STATUS: Safely resettled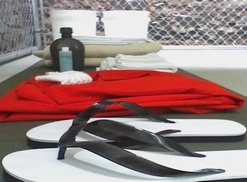 Maher Refaat Al-Khawary (Maher El-Falesteny), a stateless Palestinean without identification papers or official status in any country. Maher left Jordan to seek refugee papers to allow him to travel freely with his family, but he was captured by villagers in Afghanistan, and transferred to the Northern Alliance soldiers who beat him brutally and then likely sold him to the U.S. forces seeking a bounty.
STATUS: Safely resettled
Bahityar Mahnut is a Chinese Uyghur, a Muslim minority from East Turkestan, the Uyghur homeland in far western China. Bahityar and other Uyghurs fled for safety from a Uyghur village in Afghanistan after the bombing campaign began, and were turned over to the United States by bounty-hunters. Five among them were classified as non-enemy combatants and, years later, released to Albania; seventeen remain in Guantanamo today.
STATUS: Safely resettled
Photo credits, from top: Center for Constitutional Rights and the Afghan Human Rights Organization; [email protected]; Department of Defense; [email protected]; Roman [email protected]; [email protected]; [email protected]; [email protected]; [email protected]; [email protected]; [email protected]; [email protected]; [email protected]