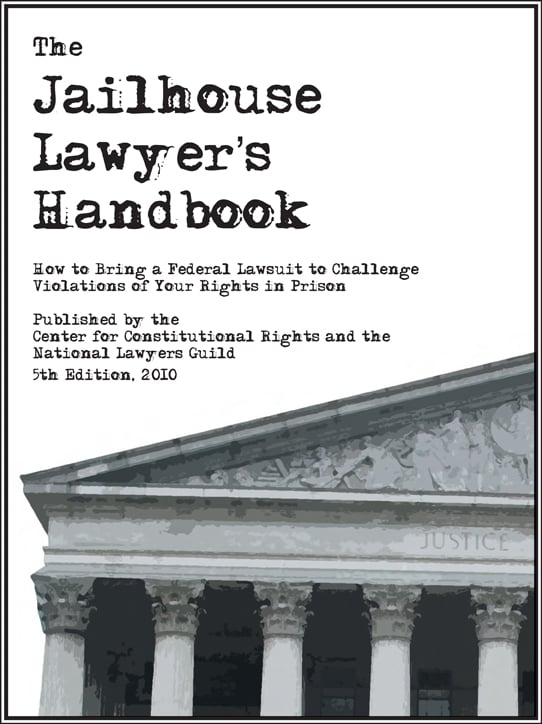 This Handbook explains how a person in a state prison can start a lawsuit in the federal court, to fight against mistreatment and bad conditions. The Handbook does not assume that a lawsuit is the only way to challenge poor treatment or that it is always the best way. It only assumes that a lawsuit can sometimes be one useful weapon in the ongoing struggle to change prisons and the society that makes prisons the way they are.
The Handbook discusses only one kind of legal problem which prisoners face – the problem of conditions inside prison and the way you are treated by prison staff. The Handbook does not go into how you got to prison or how you can get out of prison. It does not explain how to conduct a legal defense against criminal charges or disciplinary measures for something you supposedly did in prison.

Download the handbook.

View the handbook online.

The Importance of "Section 1983"
A prisoner can take several different kinds of legal action about conditions and treatment in prison. This Handbook is about only one of those kinds of legal action – a lawsuit in federal court based on a federal law known as "Section 1983" (Section 1983 of Title 42 of the United States Code). The U.S. Congress passed Section 1983 to allow people to sue in federal court when a state or local official violates their federal rights. If you are in state prison, you can bring a Section 1983 suit to challenge certain types of poor treatment. Chapter Two of this Handbook explains in detail which kinds of problems fit under Section 1983.