Call to Action on 10 Year Anniversary of Iraq Invasion

On March 19th, 10 years to the day when the US invaded Iraq, join U.S. veterans, Iraqi human rights organizations and their allies for the launch of the Right to Heal initiative.
The war is not over for Iraqis, U.S. veterans and Afghans. Those of us in war-impacted communities continue to live with Post-Traumatic Stress, Traumatic Brain Injury and Military Sexual Trauma, with the environmental poisoning of burn pits, white phosphorus and depleted uranium, with rampant birth defects, high cancer rates, and suicides, and with a generation of orphaned children who need to be cared for. In Iraq, a U.S.-established government represses a growing civil society movement while selling off the country's natural resources to foreign companies. On March 19 we will launch a new joint project to ensure the U.S. takes concrete steps for health care, accountability and reparations. Come join The Organization of Women's Freedom in Iraq, Iraq Veterans Against the War, Center for Constitutional Rights, MADRE, War Resisters League, Harvard Law School's International Human Rights Clinic and others at 11:00 a.m. at the White House! Testimony also to be provided by the Federation of Workers' Councils and Unions in Iraq.
What: Press Conference on launch of Right to Heal Initiative and Reading of Testimonials on the Human Impact of the War
Where: Meet in front of the White House, Washington DC
When: Tuesday March 19, 11:00 a.m. to 1 p.m.
Press conference begins at 11am; Testimonials begin at 12pm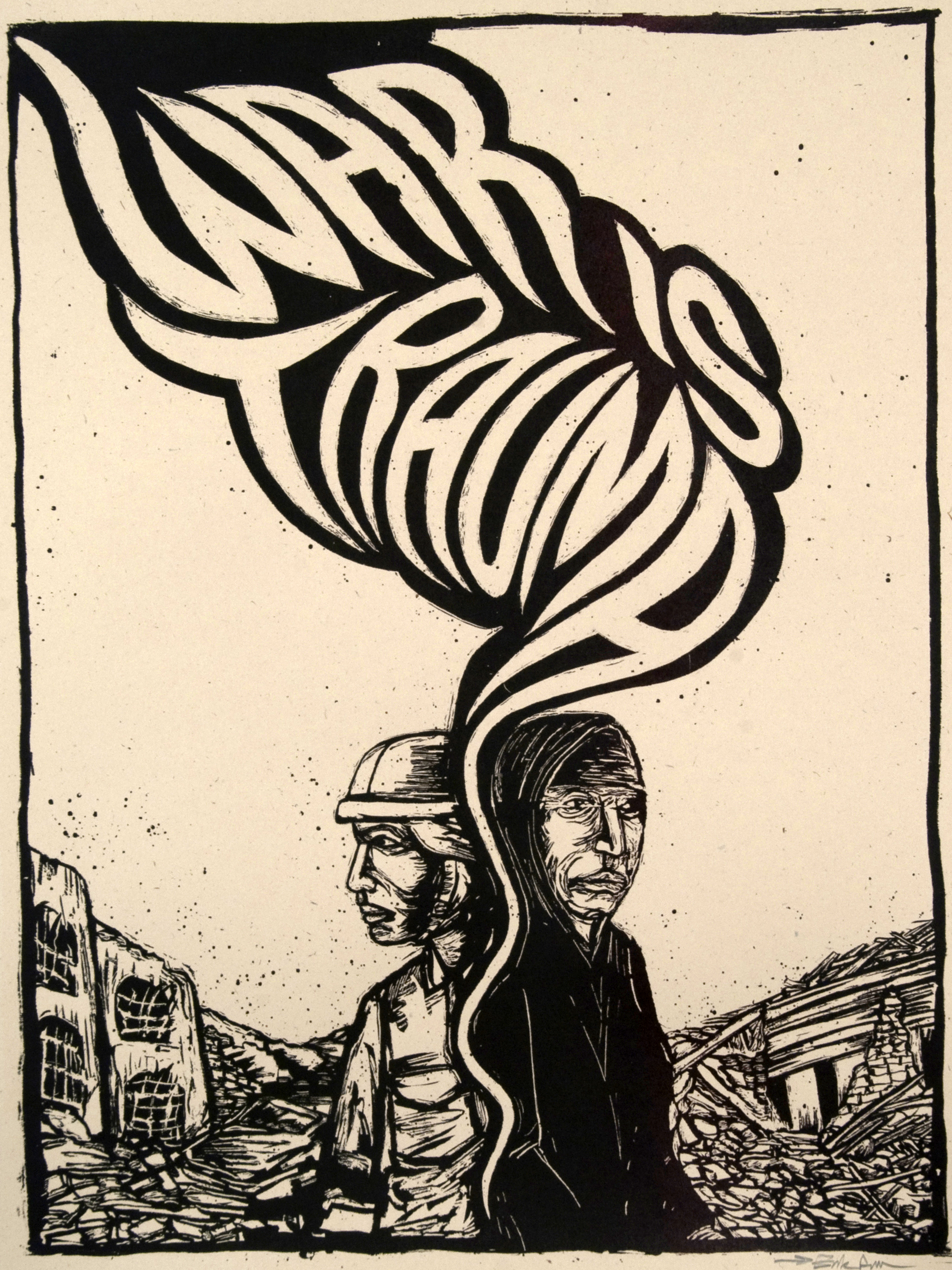 Photo courtesy Erik Ruin, Justseeds Artists' Cooperative