Date
Wednesday, November 6, 2019
6:30pm

to

10:00pm

The Center for Constitutional Rights is excited to partner with Amnesty International on a pre-release screening of The Report, a feature film that brings to life the story behind the Senate investigation into the CIA torture program. 
There will be a reception at 6:30 PM hosted by Amazon Studios. The screening will begin at 7:30 PM, and will be followed by a discussion with producer, writer, director Scott Z. Burns and chief investigator Daniel J. Jones. 
The event is free, but you must RSVP to [email protected]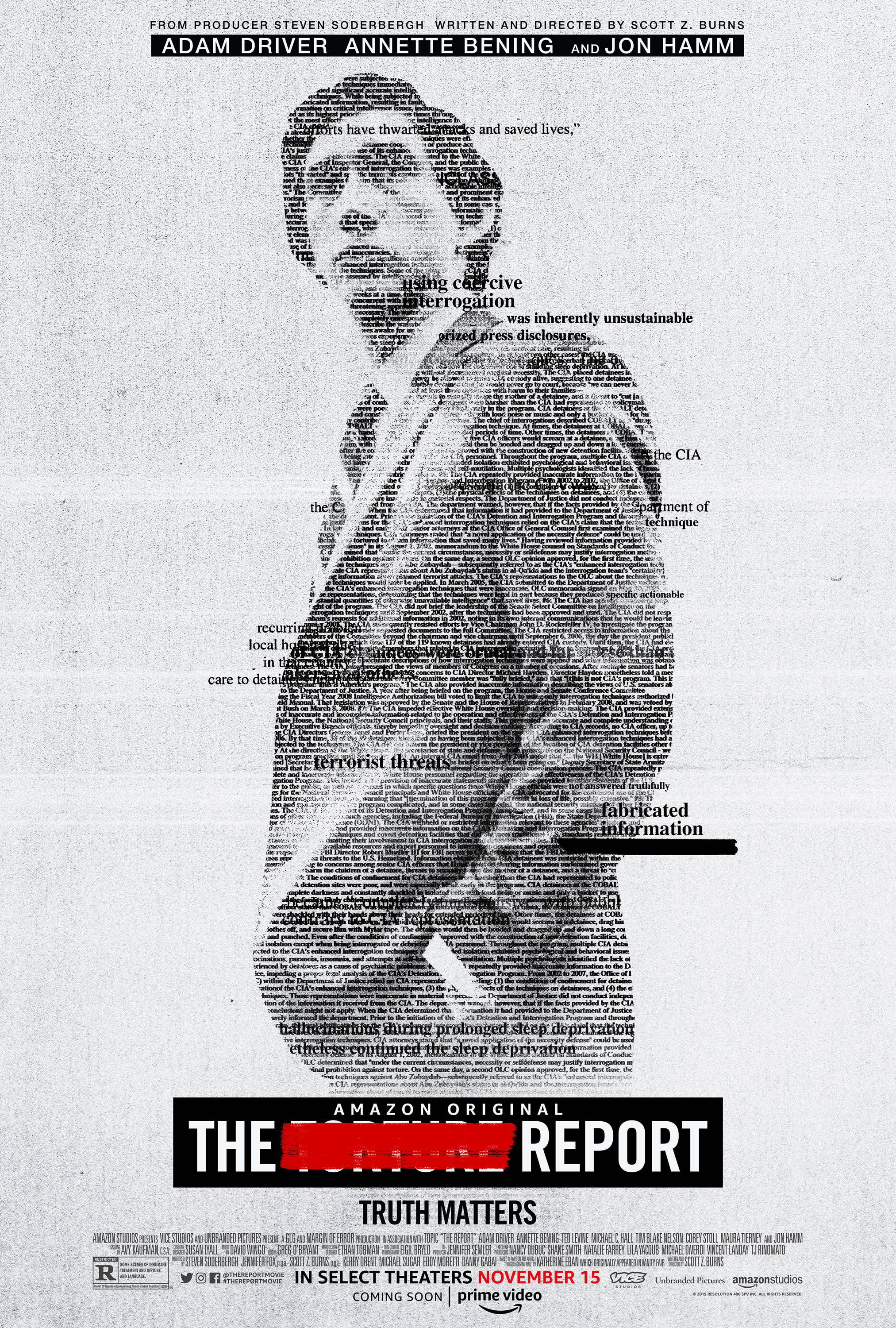 The Report is a riveting thriller based on actual events. Idealistic staffer Daniel J. Jones (Adam Driver) is tasked by his boss, Senator Dianne Feinstein (Annette Bening), to lead an investigation of the CIA's detention and interrogation program, which was created in the aftermath of 9/11. Jones's relentless pursuit of the truth leads to explosive findings that uncover the lengths to which the nation's top intelligence agency went to destroy evidence, subvert the law, and hide a brutal secret from the American public.
To find out more about the Center for Constitutional Rights' work representing victims of the U.S. torture program and fighting to hold the government accountable, visit our Guantánamo and Torture, War Crimes, & Militarism issue pages.
---
About Freedom Flicks
At the Center for Constitutional Rights, we believe in the transformative power of art and culture. Freedom Flicks, our long-running film series, harnesses the power of film to educate, activate, and build community. Freedom Flicks engages audiences across disciplines in stories of struggle and courage that shape our world, past and present. Our programming includes screenings of cutting-edge, socially engaged films followed by a short conversation with storytellers, lawyers, and activists. Join us.