Date
Friday, May 1, 2020
9:30am

to

1:00pm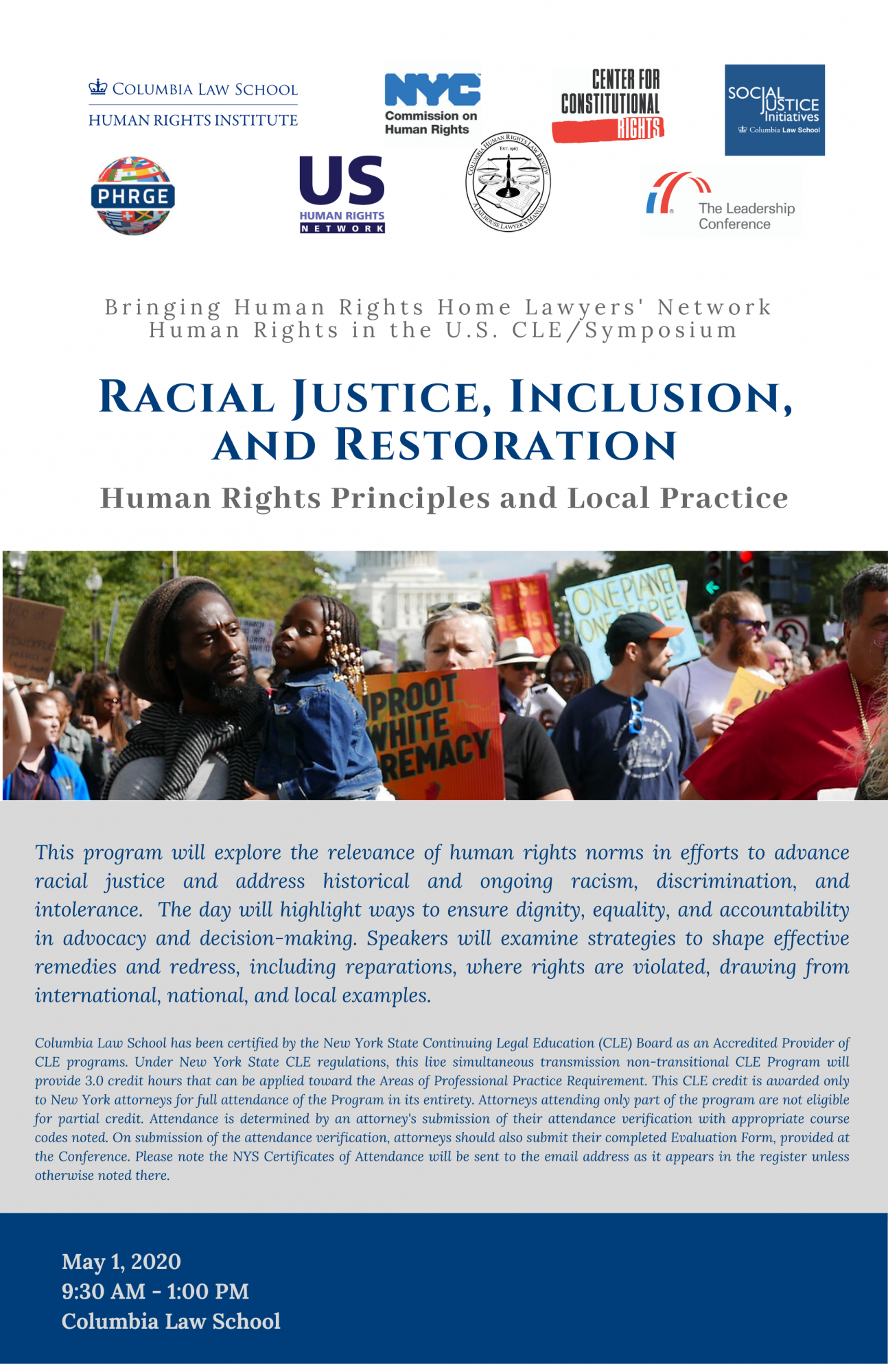 This year's annual Human Rights in the U.S. Symposium/CLE will explore the relevance of human rights norms in efforts to advance racial justice and address historical and ongoing racism, discrimination, and intolerance. The day will highlight ways to ensure dignity, equality, and accountability in advocacy and decision-making. Speakers will examine strategies to shape effective remedies and redress, including reparations where rights are violated, drawing from international, national, and local examples.
Register for the Symposium here.
This event is co-sponsored by the Center for Constitutional Rights; Columbia Law School Human Rights Institute; The Leadership Conference on Civil and Human Rights; New York City Commission on Human Rights; Northeastern Program on Human Rights and the Global Economy; CUNY International Human Rights & Gender Justice Clinic; Social Justice Initiatives (SJI); US Human Rights Network; and Columbia Law School Human Rights Law Review.