Date
Friday, April 5, 2019
1:15pm
Location
Rutgers Law School- Newark
123 Washington Street
Baker Court Room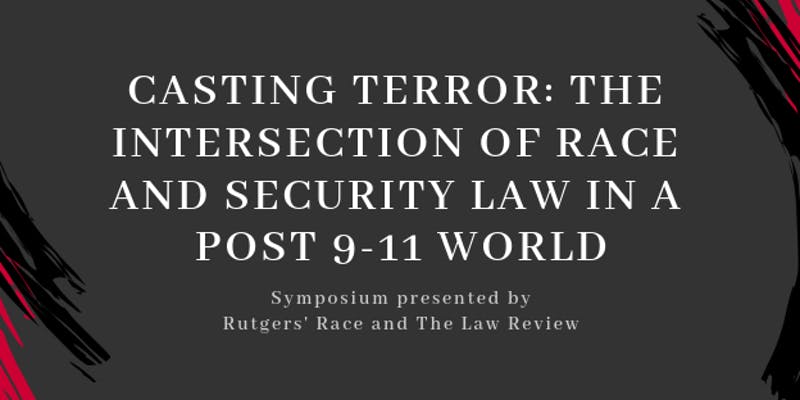 On Friday, April 5, 2019, Center for Constitutional Rights staff attorney, Omar Farah, will join the annual Rutgers Race and the Law Review Symposium for this year's Symposium is entitled: Casting Terror: The Intersection of Race and Security Law in a Post 9-11 World. The symposium will explore the intersection of race and Islamophobia and refugee law and national security.
Please join us at 1:15pm as Omar and his fellow panelist address the question of how U.S. National Security and Global Concerns Intersect with Race.
For more information on the symposium and to register, visit the the registration page.