Date
Tuesday, January 11, 2022
2:00pm

to

3:30pm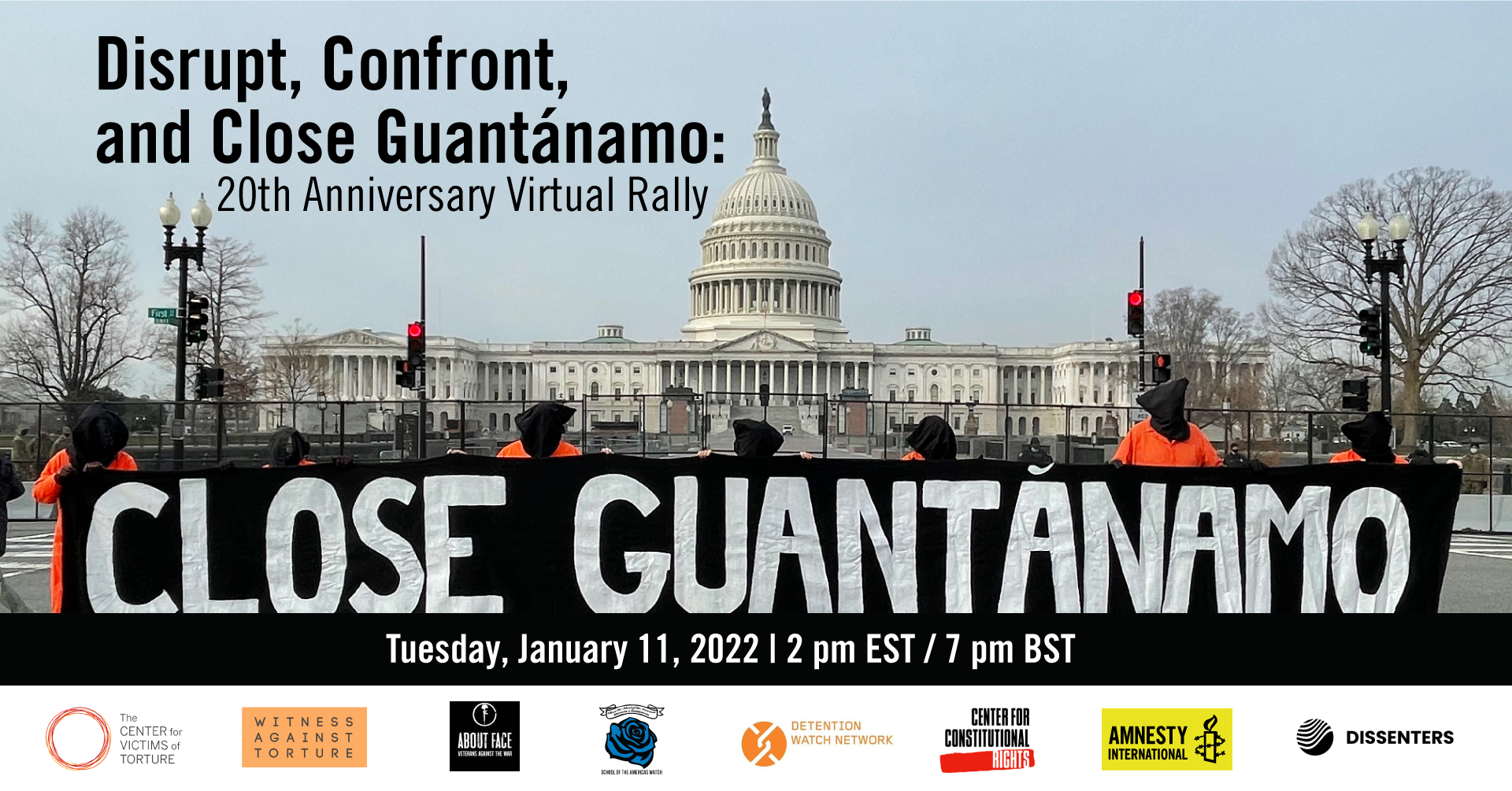 Join us on January 11, 2022, for a virtual rally to mark 20 years since the Guantánamo Bay Prison was opened as part of the so-called global "War on Terror."  
The urgency to close Guantánamo could not be greater than it is at this moment. Despite the prison's catastrophic legacy of injustice, torture, and Islamophobia, successive administrations have failed to close it. President Biden, despite saying he wants to close the prison, has made little progress toward achieving this goal. After 20 years, we must push through the impasse on Guantánamo and de-normalize its existence. We can no longer tolerate the U.S. government's use of indefinite detention without charge or trial and its failure to meaningfully address the grave harm it has caused. 
This rally is a call for all of us to disrupt and confront the status quo that has kept Guantánamo open and to imagine and chart a path toward finally ending and abolishing the prison and all that it represents. 
Co-sponsoring organizations: About Face: Veterans Against the War, Amnesty International, Center for Constitutional Rights, Center for Victims of Torture, Detention Watch Network, Dissenters, Witness Against Torture.