Date
Thursday, October 18, 2018
6:00pm

to

10:30pm
Location
Hudson Mercantile
500 West 36th St.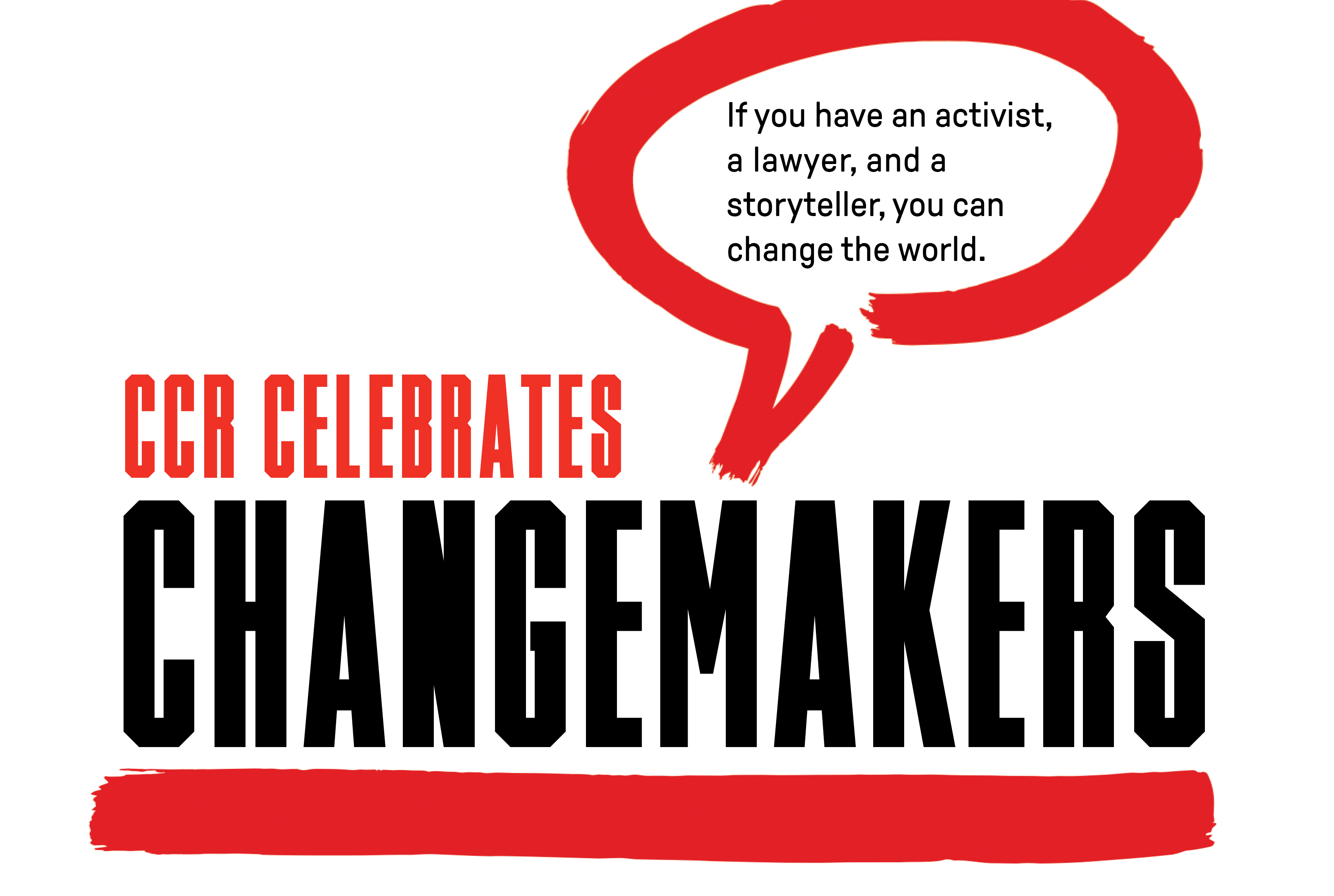 Join us at the 2018 CCR Celebrates Changemakers! The Changemakers awards honor advocates, lawyers and artists who stand up for social justice – sharing CCR's commitment to challenge oppressive systems of power in the courts, government, and alongside social justice movements.
The highlight of the evening's activities will be a conversation with the 2018 activist, lawyer and storyteller Changemakers:
Dolores Canales has emerged as a powerful voice in the movement to end mass incarceration and solitary confinement. Co-founder of California Families to Abolish Solitary Confinement and a former Soros Justice Fellow, Dolores serves on a number of boards and committees including the National Network of Solitary Survivors and Families.
Miriam Buhl and the law firm Weil Gotshal were co-counsel in CCR's successful fight against solitary confinement at California's Pelican Bay prison. Longtime partners, Weil has also worked with CCR on defending Natives' rights to land and religious ceremony.
Sara Jayyousi is a 22-year-old writer, storyteller-activist who uses the art of spoken word to stand with CCR in its on-going challenge to Communication Management Units (the so-called "experimental prison units"). The daughter of CCR client Kifah Jayyousi, Sara recently "brought down the house" at the Arab American Town Hall 9/11 event.
This exciting evening will also include great food and open bar, swag, and an after party of dancing and the reveal of CCR's new look. Experience our new brand with an interactive and immersive journey through CCR's past, present, and future! 
Purchase tickets for the entire evening by clicking on the button above.
Register for the free after party only by clicking here.
Hope you can join us!