We all have a role in this movement #BlackLivesMatter
[caption align="right"]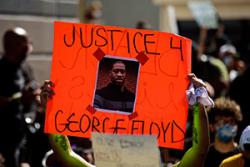 [/caption]
Sparked by the killing of George Floyd, Breonna Taylor, Tony McDade, and others whose names we may never know, across the country and around the world we're witnessing people rise up and denounce the ballooning budgets and excessive use of force against Black people by police departments nationwide. Black lives matter and the killings must stop. It's more important than ever to denounce the racism and white supremacy that pervade our institutions.
There are so many ways to be involved and remain engaged in this moment. On a national scale, we encourage you to join us in uplifting the Black liberation dreams of partners like the Movement for Black Lives, demanding the rights of protestors, divestment from policing and prisons and reinvestment in Black communities, community control of resources, and an end to the war on Black people. Here in New York we're calling on the state legislature to repeal police secrecy law 50-a and pass the rest of Safer NY Act bills. Join the call here.
On the local level, there's no better time to organize with your friends, neighbors, and members of your community. If you are out demonstrating, be safe and know your rights. Strengthen the connections between you and your community through mutual aid programs, contribute to local bail funds so that those on the frontlines defending our liberties can return home safely to their loved ones, and continue to initiate the crucial conversations to combat anti-Black racism and advance our movement forward.
We are committed to seeing homophobic, transphobic, white supremacist systems dismantled and power redistributed to the people and hope you will continue to join us in this moment and beyond.
Head to our website to see how you can support our work and get involved, and follow us on social media for up-to-the-minute updates.
Historic victory for Guantánamo client Majid Khan
[caption align="right"]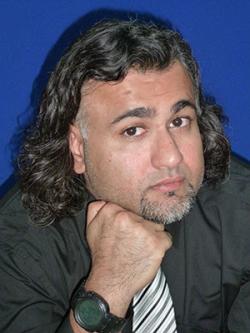 [/caption]
On Thursday, our client Majid Khan won a significant victory in his military commission case at Guantánamo.  The court issued a lengthy ruling assuming that Khan's allegations of abuse by U.S. officials are true and constitute "shocking mistreatment" that "rises to the level of torture" and violated the "universal right to be free of torture under U.S. and international law." The court also concluded that military judges have "inherent authority" to award sentencing credit to remedy torture and other unlawful pretrial punishment. The ruling was issued in response to our motion asking the court to cut Khan's sentence by half as a prophylactic remedy for his torture both in CIA detention and at Guantánamo. 
Senior staff attorney Wells Dixon, who has represented Khan since 2006, told the New York Times that the ruling is "a recognition of the universal prohibition on torture that exists throughout all bodies of law, including the military commissions at Guantánamo."
Majid Khan is a citizen of Pakistan with political asylum status in the United States. He grew up in Baltimore, Maryland. He was captured in March 2003 and disappeared into the CIA torture program. He was transferred to Guantánamo in September 2006. In 2012, Khan was charged and pled guilty to offenses before a military commission at Guantánamo. He has not yet been sentenced. Khan's torture has been documented extensively by the Senate Intelligence Committee.
Investigation into NYPD's racist social distancing enforcement practices must also examine curfew enforcement
[caption align="right"]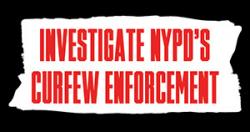 [/caption]
On Thursday, we filed a supplemental submission, asking for an investigation into the NYPD's enforcement of social distancing directives to also include the NYPD's curfew enforcement. This comes after an emergency motion we filed last week with the NAACP Legal Defense and Educational Fund, Inc., The Legal Aid Society, and the law firm of Beldock, Levine & Hoffman LLP, raising concerns about substantial evidence of continued racial discrimination in the NYPD's enforcement of social distancing directives.
The supplemental submission filed Thursday requests that the monitor's ongoing investigation and the information provided to plaintiffs' attorneys include the NYPD's enforcement of the citywide curfew that was recently ordered by Mayor Bill de Blasio. The curfew was put in place amidst the widespread protests that have occurred over the last week in condemnation of police violence in Black communities and the continued discriminatory policing of the NYPD. We have grave concerns that the NYPD's curfew enforcement will illegally target Black and Latinx people in a manner similar to the NYPD's disparate social distancing enforcement and discriminatory practices, which led to these lawsuits. 
Learn more on our website.