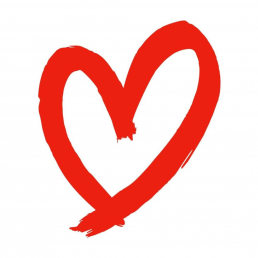 Dear Center for Constitutional Rights family,
We are reaching out to you, our community, to continue to check in and engage during this unusual and urgent public health crisis. It is in times like these, which leave us all spread so dangerously thin, that we are reminded of the importance of fellowship and community care. What makes this situation so unique is the immediacy with which it demands our attention. Guidance on the local and federal level is in constant flux, with updates seeming to rush in with unfettered vigor, and with little concern paid to the most vulnerable in our communities. Right now, it is more essential than ever that we find daily practices to anchor ourselves and our loved ones and to steady our spirits in anticipation of the long fight ahead.
We recognize that struggle is a lengthy process and requires that we establish sustainable practices to hold us down during troubling times. Today we would like to share with you brief offerings of self-care from some of the resilient folks we call colleagues:
Lupe Victoria Aguirre, Bertha Justice Fellow
Fully committing to a breathing meditation and yoga practice that I was only dabbling in before (thank you YouTube!); and continuing to allow myself to find comfort and joy in humor (i.e., meme group chats) and art (i.e., continuing my practice of doodling during these Zoom meetings).
Michelle Anthony, Donor Relations Associate
Prayer and meditation help to calm my mind and spirit. They give me a feeling that I have a place in this world. Also, calling a friend or family member I haven't talked to in a while! I spoke to my big sister in Chicago over the weekend and we were on the phone for four hours catching up, sharing recipes, and reminiscing. These things remind me that there is still life out there.
Amy Greenstein, Associate Director of Development
I was reading the news consistently throughout the day, which was distracting and very disconcerting. I have found that limiting it to specific times of the day (once in the morning, once mid-day, and once in the evening, but not too late), has helped me have more equilibrium. 
Aliya Hana Hussain, Advocacy Program Manager
I've started to do crossword puzzles every day. It's been a fun and challenging solo activity or with my husband (two heads are always better than one).
Jen Nessel, Communications Coordinator
I've been taking looooong walks . I go out with my partner or a neighborhood friend, and we walk over to the river or through different parts of town, just talking, not buying anything, with no destination in mind. I also signed up for the free one-month trial of CBS All-Access so we could binge "Star Trek: Picard." 
Obi Nwabuzor, Strategic Events Manager
One of the main ways I practice self-care is through my weekly yoga class. It helps me to maintain mental and physical balance. My yoga instructor, as with many other fitness instructors, now generously offers free daily online sessions, helping me to retain some semblance of my normal schedule and balance. I highly recommend it!
Alessandra Perotti, Digital Engagement Manager
My brain doesn't work at the moment, so I'm trying to use my body to stay sane. I set short-term goals and created a routine with lots of workouts and stretches spread out over the day. Some of them are with my fellow climbers and happen via Zoom or Facebook/Instagram Live.
Dominic Renfrey, Advocacy Program Manager
No news before 10 a.m. and none after 10 p.m . Escaping into comedy shows like "Fleabag." I have also felt the need to take some action, otherwise I'll burst. So I've begun making face masks to offer to neighbors and people in the community who don't have them. Also, as cheesy as it might sound, I've found it grounding to once a day just take a minute to think of three things I'm grateful for in my life.
Diala Shamas, Staff Attorney
I've started running, taking walks, and frequent calls and video visits with friends and family.
Alex Webster, Communications Assistant
I polled my community for recipe ideas and have been sending them photos and videos of the results. Cooking is deeply meditative for me and almost always includes an Esperanza Spalding album and a lot of dancing.