A proposed Louisiana chemical plant may be building on the graves of formerly enslaved people. We're saying "no."
[caption align="right"]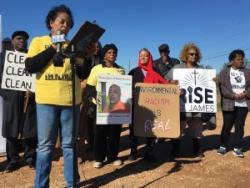 [/caption]
RISE St. James, a faith-based grassroots community group, recently learned that graves of enslaved people have been found on the proposed site of Formosa Plastics in St. James Parish, a fact the company did not bring to the community's attention while it was seeking a land use permit.
They discovered the presence of graves on the proposed site after reviewing the company's submissions to the permitting agencies, which they obtained from a public records request. The records also revealed that Formosa representatives have considered the possibility of removing remains if found on certain portions of the property, because preserving them in place would be a "difficult option" for the company.
"We are going to fight for the respect [our ancestors'] resting places—and our community—deserve as we continue our fight to stop Formosa Plastics from being built at all. Governor John Bel Edwards should join us and protect our communities," said Sharon Lavigne of RISE St. James.
Trump's "Public Charge" rules are an attack on poor, non-white immigrant families. We're suing.
On Thursday, along with The Legal Aid Society and the National Immigration Law Center, we filed Make the Road New York v. Pompeo, the first federal lawsuit seeking to jointly block three interrelated "Public Charge" rules promulgated by the Trump administration. These rules seek, independently and together, to wholly transform the United States' long-standing family-based immigration system, which allows all immigrants to seek a new and better life in the United States regardless of their means, into a system that favors the wealthy and discriminates against people of color. These radical proposed changes violate immigration statutes and the Constitution.
"Unsurprisingly, like so many other Trump policies, these immigration rules harm people of color the most. The courts should not allow the administration to circumvent numerous court injunctions, based on determinations that the public charge criteria are likely unlawful and unconstitutional, simply by applying that criteria via different agencies," said Senior Attorney Ghita Schwarz.
Read more about our efforts to combat the administration's racist public charge rules on our website.
The NYPD is not doing enough to end its racist policing practices.
[caption align="right"]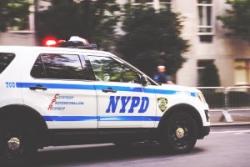 [/caption]
On Monday, the court-appointed monitor in our landmark stop-and-frisk case, Floyd v. City of New York, released his latest status report. Senior Attorney Darius Charney responded to the content.
Six years after a federal court found the New York City Police Department's stop-and-frisk practices racially discriminatory, it is clear the NYPD has failed to meaningfully address this ruling.The court-appointed monitor's 10th report shows that significant racial disparities persist, with Black and Latinx New Yorkers much more likely than whites to be subjected to illegal stops...
Continue reading on our website.
The Activist Files Podcast: Brooklyn to Buffalo -- Resisting discriminatory policing in New York
hat does police accountability and racial justice work look like across New York State? That's what senior attorney Darius Charney discusses with Anthonine Pierre of the Brooklyn Movement Center and Marielle Shavonne Smith of the Buffalo-based Black Love Resists in the Rust, two leaders of Black-led grassroots organizations doing critical racial justice work on opposite ends of New York State. They discuss the striking similarities in police abuses taking place in New York City and in Buffalo, their work to divest from harmful institutions and instead invest funds into their communities, the need for further transparency and accountability for police misconduct, and how action from New York's legislators and Attorney General could address these issues.
Head to our website to learn more about our work partnering with grassroots organizations in NYC and Buffalo to challenge unconstitutional, discriminatory policing. While you're there, stream the episode!