Stand up for Indigenous rights in Bolivia
[caption align="right"]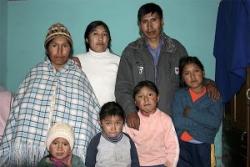 [/caption]
The Center for Constitutional Rights and co-counsel are headed to Miami to represent our clients in a federal lawsuit brought against the former president of Bolivia, Gonzalo Sánchez de Lozada ("Goni"), and the former Minister of Defense, Carlos Sánchez Berzaín, in our case Mamani, et al. v. Sánchez de Lozada and Sánchez Berzaín. The case seeks accountability from the former officials for their roles in planning and ordering security forces in Bolivia to use deadly military force against unarmed civilians — almost all from the Indigenous Aymara community — to suppress popular protests against government policies.
The trial was the first time that a former head of state faced his accusers in a civil human rights trial in a U.S. court. In April 2018, a U.S. jury in federal court unanimously found Sánchez de Lozada and Sánchez Berzaín, who had fled to the U.S. and taken up residence here after the massacre, liable for extrajudicial killings carried out by the Bolivian military and awarded the plaintiffs $10 million in damages. That May, the trial judge set aside the jury's verdict. We appealed his decision, and oral argument will be held in Miami on Tuesday, November 19.
Learn more about the case on our website.
Black October's Legacy: Fighting Impunity with the Aymara Community of Bolivia @ The People's Forum
And for those of you near New York, please join us at "Black October's Legacy: Fighting Impunity with the Aymara Community of Bolivia" on Friday, November 22, at 6 p.m. at The People's Forum. Hear Indigenous activists from Bolivia discuss their struggles for justice and accountability for their loved ones.
In 2003, a soldier shot the eight-year-old daughter of Eloy Rojas Mamani and Etelvina Ramos Mamani, Marlene, through the window of their home in the village of Warisata. As one of the first casualties in the government's attacks to suppress popular protests, Marlene became a face for the "Black October" struggle for justice.
Learn more about the event and RSVP on our website.
Join us at CUNY Law School to hear about the upcoming ICC Appeals Hearing on U.S. Torture Accountability
We're now just a couple of weeks away from a historic three-day hearing in The Hague on whether crimes arising out of the armed conflict in Afghanistan, including U.S. torture, can be investigated by the International Criminal Court. The Center for Constitutional Rights is proud to co-sponsor a panel on the ICC proceedings, From Guantanamo to The Hague: Accountability for U.S. Torture, at CUNY Law School on November 25th at 5:30 p.m. This is your chance to hear about this historic moment with Center for Constitutional Rights Staff Attorney Katherine Gallagher, among other panelists.
For information on this event, visit our website. To learn more about the ICC proceedings, and to read the eight amicus briefs filed Friday, visit our case page.
Join us for Transgender Awareness Week!
[caption align="right"]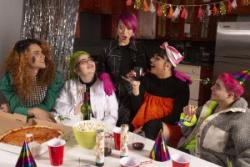 [/caption]
+This week marks Transgender Awareness Week, a weeklong observance that falls on November 13–19 of each year, leading up to Transgender Day of Resilience (TDOR), also observed as Transgender Day of Remembrance, on November 20. New Orleans-based trans justice organization BreakOUT! proposed "resilience" over "remembrance" in 2015, shifting away from memorializing transgender individuals only once they have fallen victim to transphobic violence, to acknowledging and celebrating the power of the transgender community while they are here.
Throughout Transgender Awareness Week, advocates and allies are raising awareness of the transgender community through education and advocacy activities, nurturing resilience, fostering connection, and envisioning a world in which trans folks are liberated. The week culminates in art, music, and dialogue on TDOR.
We are proud to be participating in TDOR celebrations and memorials across New York City, including the Translash TDOR Wellness Session, the vigil sponsored by DecrimNY and the TDOR event at the Center. Hope to see you there!
Visit our website to learn more about our LGBTQIA+ & gender justice legal and advocacy work.
Photo courtesy of The Gender Spectrum Collection.
The Activist Files Podcast Episode 20: Law, lawyering, and writing Palestine with Noura Erakat
What's the relationship between law and justice when it comes to the fight for Palestinian freedom? That's one of the topics that our staff attorney Diala Shamas discusses with Noura Erakat — human rights attorney, assistant professor, and author of Justice for Some: Law and the Question of Palestine — in "Law, lawyering, and writing Palestine," the 20th episode of "The Activist Files."
Linking Palestine's struggle with other struggles, including the struggle for Black freedom, Noura discusses the tensions that arise in trying to use existing legal tools to create a completely new reality, cautions against wielding law without a political movement, and touches on the legal push-back that has come with increased advocacy for Palestine.
Listen to this thought-provoking episode on our website or your favorite podcast platform.
We're hirking! -- Graphic design associate
[caption align="right"]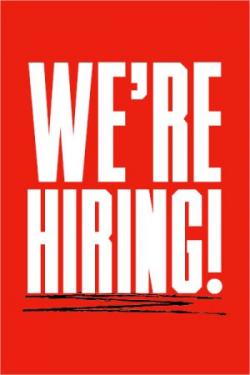 [/caption]
Here at the Center for Constitutional Rights, we have a robust multi-channel communications program, including media relations, thought leadership, social media, email, video, and a user-friendly website. We're hoping to bring on a part-time graphic designer who will assist in effectively communicating and delivering concepts through visuals in relation to our work.
The graphic designer will implement concept, layout design, artwork, and supervision of production for materials, including printed materials, such as reports, brochures, leaflets, one-pagers, newsletters, white papers, reports, and direct mail. They will also design materials for print and web, including ads, billboards, posters, and non-traditional out-of-home advertising, coordinating with outside vendors, art services, and printers to complete projects.