Trump's new public charge rule must be stopped. We're asking a federal court to do just that.
[caption align="right"]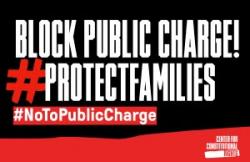 [/caption]
On Tuesday, we filed a motion in federal court to halt the Trump administration's proposed public charge rule and prevent the rule from taking effect next month. Attorneys say the rule relies on vague and discriminatory criteria to prevent immigrants from obtaining lawful permanent residence (green card status) and would transform the family-based legal immigration system into one that grants permanent status only to the most well off. The filing was made on behalf of five community and legal services organizations in our case Make the Road v. Cuccinelli.
"It is immoral to penalize immigrants for low wages or disability, and the court should block the rule before it goes into effect," said Center for Constitutional Rights' Senior Staff Attorney Ghita Schwarz in our press release. Learn more on our case page.
Supreme Court allows Trump administration to start denying asylum applications at southern border while legal battle ensues
All seemed well when a federal court reinstated a nationwide injunction blocking a Trump administration asylum ban that denies asylum to anyone at the southern border who had transited through a third country en route to the United States (East Bay Sanctuary Covenant v. Barr). The rule has the effect of denying asylum to virtually all non-Mexican migrants at the border. The Trump administration appealed the injunction to the Supreme Court, and Wednesday the Court handed down its decision to stay the injunction.
Justice Sotomayor, joined by Justice Ginsburg, dissented from the grant of stay, writing "the rule the Government promulgated topples decades of settled asylum practices and affects some of the most vulnerable people in the Western Hemisphere — without affording the public a chance to weigh in." She also notes that appealing to the Supreme Court at this stage "sidesteps the ordinary judicial process" and "risks undermining the interbranch governmental processes that encourage deliberation, public participation, and transparency."
We will continue to pursue legal action in the courts against this unlawful and patently racist rule.
Judge denies an independent medical evaluation for suicidal Guantánamo prisoner
[caption align="right"]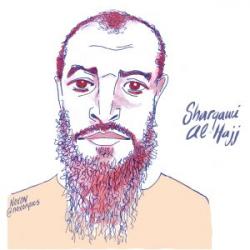 [/caption]
On Tuesday, a federal court refused to order an independent medical evaluation of Sharqawi Al Hajj (Al Hajj v. Trump), a prisoner at Guantánamo who recently attempted suicide. Al Hajj has been detained for more than 17 years and, for two years before his arrival at Guantánamo, was tortured in secret CIA detention. When his attorneys initially requested the evaluation and the release of Al Hajj's medical records in 2017, medical experts warned he was "on the precipice of total body collapse."
In our press release, Center for Constitutional Rights Senior Staff Attorney Pardiss Kebriaei said, "The court's denial of an outside medical evaluation takes a chance with Mr. Al Hajj's life."
The same day as the decision, a coalition of human rights, civil liberties, and faith-based organizations wrote to the Secretary of Defense Mark Esper expressing concern over Al Hajj's suicide attempt and calling for an independent medical evaluation.
Illustration courtesy of by Christopher Noxon.
Podcast: Rude Mechanical Orchestra
[caption align="left"]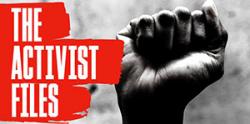 [/caption]
On the 18th episode of The Activist Files, Center for Constitutional Rights Communications Coordinator Jen Nessel talks with Sarah Blust and Bronte Walker of the Rude Mechanical Orchestra. They discuss the activist street band's mission to bring joy to resistance. Sarah and Bronte also talk about the challenges they've had with the NYPD, the changing protest landscape, and the band's shared love of Janelle Monáe.
This episode highlights the important ways art can uplift social movements. Listen on our website and then go out and start a marching band!
Applications now being accepted for Bertha Justice Fellowship positions!
[caption align="left"]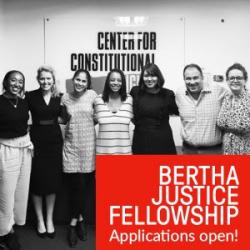 [/caption]
The Center for Constitutional Rights is excited to announce that we are starting our search for the next group of Bertha Justice Fellowship.
The Bertha Justice Fellowship is a two-year program for emerging lawyers interested in gaining practical and theoretical experience working on cutting-edge social justice litigation and legal advocacy to create social change. We will host four Bertha Justice Fellows, starting September 2020. Fellows will also gain experience working on cases challenging oppressive, intersecting systems of power – including racial oppression, gender oppression including hetero-patriarchy, economic oppression, and abusive state power.
Freedom Flicks: Always in Season
[caption align="left"]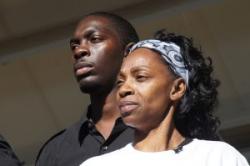 [/caption]
The Center for Constitutional Rights is proud to present Sundance award-winning ALWAYS IN SEASON. The film centers on the case of Lennon Lacy, an Black teen who was found hanging from a swing set in Bladenboro, North Carolina, August 29, 2014. Despite inconsistencies in the case, local officials quickly ruled Lennon's death a suicide. His mother, Claudia, believes Lennon was lynched. Claudia moves from paralyzing grief to leading the fight for justice for her son. As the film unfolds, Lennon's case, and the suspicions surrounding it, intersects with stories of other communities breaking the silence of their own recent histories and leading the way to justice.
After the screening will be a discussion and Q&A with Director Jacqueline Olive and Center for Constitutional Rights Executive Director Vincent Warren.
You can purchase tickets at the Metrograph website for the 12 p.m. screening and talk-back on Sunday, September 22.
Photo: Claudia and Pierre Lacy. Photo credit: Phil Fonville.