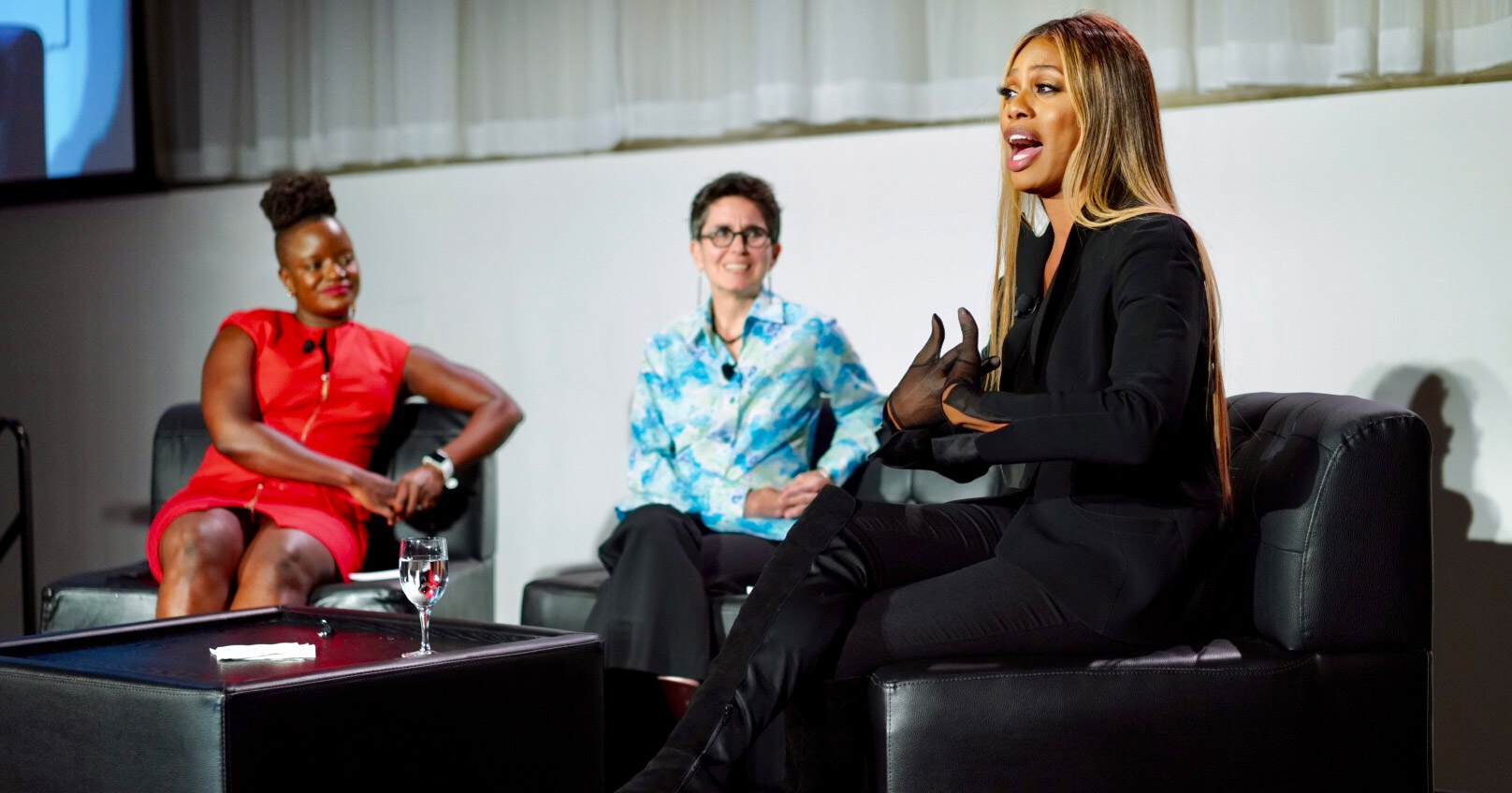 Last month, I had the privilege of moderating a discussion at Simpson Thacher's 6th Annual Citywide Diversity Reception with activist and Emmy-nominated actress Laverne Cox. Cox, who gained international recognition and acclaim for her portrayal of trans inmate Sophia Burset on the hit Netflix show Orange is the New Black, sat down with me and Simpson Thatcher Partner Jennifer Hobbs to talk about LGBTQIA rights and the importance of allyship.
Since rising to fame, Cox has used her platform to become a fierce and vocal advocate for her community: trans women of color and other members of the LGBTQIA community, including in the South where she was born and raised.
During our talk, Cox spoke candidly about the challenges that trans women of color confront daily – including workplace discrimination, homelessness, and gender-based violence. She described the ways that systemic discrimination pushes trans people, and trans women of color in particular, into homelessness, the sex trades, and criminalization, ultimately pushing people into the system of mass incarceration where they suffer tremendous abuse– a phenomenon that the Center for Constitutional Rights highlighted in recent briefs to the U.S. Supreme Court and federal courts of appeal. 
Cox also delivered an exhaustive and scholarly analysis of legal developments impacting the trans community – informing the audience of the date of upcoming Supreme Court hearing (Oct. 8, 2019); the state of relevant legislation; and the long list of actions the Trump administration has undertaken to disenfranchise trans people and authorize discrimination against them.
Cox's remarks were stirring as well as tragic, because they demonstrated the ways that bias and prejudice have forced transgender people to become their own legal experts and advocates.
 As the Center for Constitutional Rights continues to deepen its advocacy on behalf of LGBTQIA communities, I am glad that we can turn to advocates like Cox who are charting the course for trans liberation today and the years to come.