Victory! Federal judge blocks Trump's new asylum rules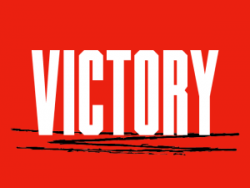 On Wednesday, representing a number of grassroots immigration service providers, the Center for Constitutional Rights, the ACLU, and the SPLC were granted a preliminary injunction in our case East Bay Sanctuary Covenant v. Barr. The order temporarily blocks the Trump administration's new asylum rule, which would deny U.S. asylum to anyone who transited through a third country – e.g. people from El Salvador, Guatemala and Nicaragua – and applied for asylum at the U.S.-Mexico border without first applying elsewhere. Legal Director Baher Azmy described this rule as one designed to inflict "maximal cruelty on vulnerable people." We will keep fighting the administration's unlawful and inhumane war on refugees and asylum seekers.
For more information, visit our press center and our case page.
We denounce the House's anti-BDS resolution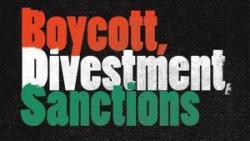 Tuesday's vote to pass H.R. 246, which confirmed in a 398–17 vote a nonbinding resolution that condemns the global BDS movement and other boycotts of Israel, exposes sweeping hypocrisy, especially of lawmakers who claim solidarity with marginalized communities. Boycott is a crucial tactic to resist oppression and has been critical in ending human rights abuses from the Jim Crow South to apartheid in South Africa. We denounce this resolution.
Pompeo's deeply troubling Commission on Unalienable Rights
The Center for Constitutional Rights, joining Human Rights First and 178 leading human rights, civil liberties, and social justice organizations, has signed on to a letter demanding that Secretary of State Michael Pompeo disband the Commission on Unalienable Rights. We and co-signatories believe the commission was created with the express purpose of circumscribing the human rights of vast swaths of marginalized communities and is the latest attempt by the Trump administration to undercut decades of civil rights progress.
Learn more and read the letter on Human Rights First's website.
Tune in! Facing Fossil Fuel Industries: National and Local Perspectives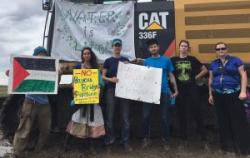 On Friday August 2, tune in to Planet Philadelphia from 4 p.m. to 5 p.m. on their webstream to hear Dominic Renfrey, Advocacy Program Manager for the Center for Constitutional Rights, and the show's host Kay Wood discuss the tactics that fossil fuel industries across the country use to try to command profit-heavy margins and what local communities can learn from one another in their respective struggles against extractive, multinational corporations.