Join us in D.C. Superior Court and support academics in the BDS movement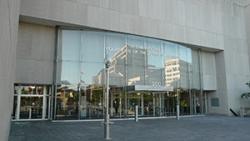 On Wednesday July 17, join the Center for Constitutional Rights and other defense counsel as we argue in support of the American Studies Association (ASA) and ten individuals in their passage of a resolution to endorse a boycott of Israeli academic institutions. We'll be arguing that the case against the ASA (Bronner v. Duggan) should be dismissed for several reasons, including that it violates D.C.'s Anti-SLAPP Act, which provides for dismissal of claims that target advocacy on issues of public interest.
Date 
Wednesday, July 17, 2019
10:00 a.m.
Location 
D.C. Superior Court
Courtroom 201
500 Indiana Avenue N.W.
Washington, DC 20001
Simpson's diversity reception with Laverne Cox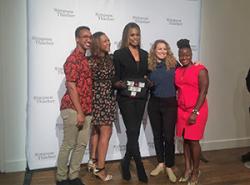 On Thursday, Center for Constitutional Rights Staff Attorney Chinyere Ezie (right) sat down with Simpson Thacher Partner Jennifer Hobbs and actress, activist, and advocate Laverne Cox at Simpson Thacher's diversity reception. They discussed the prominent trans actress' activism to further the rights of transgender individuals around the country, her meteoric rise from a humble Mobile, Alabama upbringing to becoming a household name, and the significance of using her platform on behalf of the LGBTQ+ community, particularly in support of members of the transgender community.
Chinyere, who heads much of our work on gender justice and LGBTQ+ rights, joined Cox and Hobbs in reflecting on the ongoing work of ensuring legal protections and public resources for queer and trans folks in the US South.
The Activist Files – Episode 16: Palestine, settlements, and Airbnb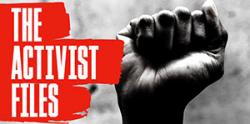 Did you know that in Palestine, Israeli settlers profit off of stolen land? That's what our Advocacy Director Nadia Ben-Youssef discusses with Staff Attorney Diala Shamas and client Ziad Alwan in the 16th episode of "The Activist Files."
In the episode, they talk about our intervention into a case between Airbnb and Israeli settlers who sued the vacation rental company for delisting properties on illegal settlements in Palestine. Diala discusses the responsibility of corporations like Airbnb to respect human rights and international law and gives an update on the status of the case. Ziad recounts his family's personal connection to the land and explains why he decided to get involved in the case.
Listen to the episode on our website.
We're Hiring! – Senior Major Gifts Officer
The Center of Constitutional Rights is growing and we are looking to bring on an experienced individual to our development team.
The Senior Major Gifts Officer at the Center for Constitutional Rights will be responsible for implementing the Major Gifts program including stewardship, solicitation, and gift acknowledgement. They will also be in charge of strategizing and implementing plans for major donors and working with the Associate Director of Development to develop plans for current and potential major donors.
It's a competitively compensated and exciting opportunity for a seasoned development professional to work in a dynamic, fast-paced, and innovative environment with opportunity for growth.