Inspector General report slams NYPD for continued biased policing six years after stop-and-frisk trial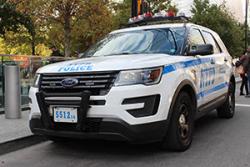 On Wednesday, the Office of the Inspector General for the New York City Police Department published a scathing report on biased policing, making it clear the NYPD cannot be trusted to police itself and recommending that the Civilian Complaint Review Board take over the investigation of racial profiling complaints.
In the nearly 2,500 racial profiling complaints that members of the public have made against its officers in the past four years, the NYPD's internal investigators substantiated exactly zero, an unthinkable result given all the high-profile incidents of officers violating the rights of New Yorkers of color.
Read our full press release.
Supreme Court rules against government transparency in contracts with private businesses
On Monday, the Supreme Court reversed four decades of precedent that barred private corporations from interfering with the government's obligation to release information through the Freedom of Information Act (FOIA). In Food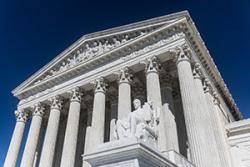 Marketing Institute v. Argus Leader Media, Justice Gorsuch held that the government could withhold information about arrangements with private companies even if there was no showing of any competitive harm to the company.
"For 40 years, the Supreme Court has held that private companies have no rights under FOIA to stop the government from releasing information to the public," said Ghita Schwarz, senior staff attorney at the Center for Constitutional Rights. "This decision is a major step backward for government transparency under the Freedom of Information Act."
Read our full press release.
Deprivation and Despair: The Crisis of Medical Care at Guantánamo 
The Center for Victims of Torture (CVT) and Physicians for Human Rights (PHR) launched a new report June 26, the U.N International Day in Support of Victims of Torture, bringing to light pervasive medical care deficiencies for men detained at the Guantánamo Bay prison. The report, which analyzes years of independent civilian physicians' interfacing with prisoners, medical records, and Guantánamo's medical care system, found the infamous prison responsible for providing an unlawfully and immorally insufficient quality of care and calls for systemic change.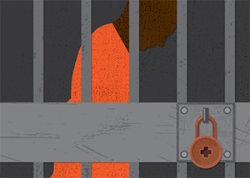 The report references the medical situation of a number of the Center for Constitutional Rights' clients, including a case study of Sharqawi Al Hajj. Mr. Al Hajj, who has been detained without charge at Guantánamo since 2004, is gravely ill today. He suffers from the physical and psychological effects of his torture, which have never been evaluated by an independent physician in his 17 years of U.S. custody.
The report, titled Deprivation and Despair: The Crisis of Medical Care at Guantánamo, can be read on CVT's website.