NY Must End #WalkingWhileTrans Ban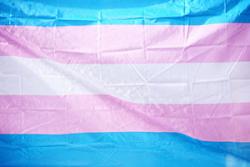 On Wednesday, the Center for Constitutional Rights, along with 34 co-signers, wrote to New York State Senate Majority Leader Andrea Stewart-Cousins and Speaker of the Assembly Carl Heastie calling on them to pass two bills to protect transgender and gender non-conforming (TGNC) communities in New York.
TGNC communities across the state have long been targeted by the#WalkingWhileTrans ban, an archaic anti-loitering law. Hundreds of arrests have been made based on the vague assumption that they are engaging in sex work, many for simply "wearing a skirt," "waving at a car," or "standing somewhere other than a bus stop or taxi stand."
More than 9 out of 10 TGNC people arrested under the law are Black or Latinx, and those arrested often experience physical, sexual, and verbal abuse at the hands of law enforcement. On the eve of the 50th Anniversary of the Stonewall Rebellion, this state-sponsored violence MUST END.
For our full letter, read the exclusive HuffPost piece.
Human rights organizations initiate with the ICC over the situation in Afghanistan and accountabiity for U.S. torture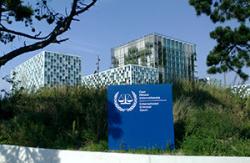 In April, the International Criminal Court Pre-Trial Chamber refusedthe prosecutor's request to open an investigation into the situation in Afghanistan, which would have included war crimes committed by U.S. military and C.I.A. officials in Afghanistan and other countries. 
Last week, the Prosecutor filed a motion for leave to appeal the decision. Additionally, we and other representatives of torture victims filed a direct notice of appeal with the ICC's Appeals Chamber. The Pre-Trial Chamber claimed to be acting in the "interests of justice" when it denied victims – like Guantánamo detainees Sharqawi Al Hajj and Guled Duran – access to justice. We argued that victims have a right to challenge this decision.
We anticipate further litigation in the coming weeks, and remain committed to ensuring that victims' voices and views are reflected in any appeal.
(We, along with numerous human rights organizations, have long pressed for an investigation at the ICC, as a "court of last resort," and denounced the ICC Pre-Trial Chamber's decision, which we understood was impacted by the Trump administration's threats against the court. See our complaint to the U.N. Special Rapporteur on the Independence of Judges and Lawyers regarding U.S. interference at the ICC.)
See you in Philly at Netroots Nation 2019 (July 11-13)!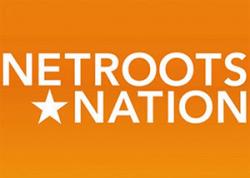 The Center for Constitutional Rights is excited for you to join us at the Netroots Nation 2019 conference in Philadelphia.
We are hosting and facilitating panels and trainings around a broad range of topics surrounding our litigation, advocacy, communications, and work in movements around the country. We invite you to meet and learn alongside our expert staff – they will be thrilled to have you. 
Click on the session title below to visit the event page on our website.