Border patrol must answer for migrant deaths
On April 19, 2019, the Center for Constitutional Rights filed a Freedom of Information Act (FOIA) request with No More Deaths, seeking documents regarding Border Patrol's (BP) role in responding to requests for emergency assistance along the U.S.-Mexico border, an area infamous for its migrant death toll.
The request seeks documents and data relating to CBP's Joint Intelligence Operations Center and how it processes requests for emergency assistance, and Border Patrol's BORSTAR unit, which is charged with conducting search-and-rescue missions in the area. Advocates and activists believe that BORSTAR, which was created in 1998 in part in reaction to the number of migrant deaths along the border, has effectively taken the place of 911 for all requests for emergency services made by migrants. According to the filing, between 1998 and 2015 more than 6,500 migrants died on the U.S. side of the border, primarily from environmental heat exposure. Many more remain uncounted.
"Border Patrol has essentially replaced 911 for migrants in the greater-Tucson border area," said Center for Constitutional Rights Staff Attorney Angelo Guisado. "Given the agency's well-documented history of abuse, it is crucial to understand if and how Border Patrol might be failing to prevent—or even contributing—to those deaths."
The attorneys involved in the FOIA request are seeking information on policies, procedures, and protocols that will explain the causes and effects of the crisis.
Read more about the FOIA request on our website.
Trump fails to appoint representative to UN Committee on Elimination of Racial Discrimination
[caption align="right"]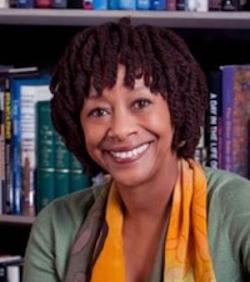 [/caption]
Since the start of the Trump administration, the White House has expressed sympathy for and referred to participants in white nationalist demonstrations as "very fine people". Under Trump, groups that champion white supremacy, white nationalism, and racist violence have found themselves emboldened. Now, amidst a well-documented intensification in white supremacist terrorism and hate speech, the president has refused to re-appoint Center for Constitutional Rights board member Gay McDougall (or appoint her successor) to represent the U.S. on the United Nations Committee on the Elimination of Racial Discrimination, leaving the seat vacant and expressing not only disregard for questions of racism but contempt for the role of international bodies, from the United Nations to the International Criminal Court.
On April 17, the Center of Constitutional Rights issued a statement condemning the administration for their failure to appoint a candidate.
Read our official statement on our website.
Letter to Secretary of State Michael Pompeo: Cease sale of arms to Israel
The Center for Constitutional Rights has joined a number of U.S. and Palestinian human rights organizations to call for Secretary of State Michael Pompeo to cease all forms of military assistance to Israel "in light of continuing grave concerns...that Israel's army may have committed gross human rights violations in responding with lethal force to Palestinian protesters in Gaza."
In May 2018, the Center for Constitutional Rights, together with Adalah Justice Project, Adalah - The Legal Center for Arab Minority Rights in Israel, Al-Haq, Al Mezan Center for Human Rights (Gaza), Amnesty International USA, Defense for Children International - Palestine, and the Palestinian Center for Human Rights, wrote to Secretary Pompeo calling on the Department of State to investigate Israel's use of lethal force against Palestinian protesters since March 30, 2018.
The United Nations Commission of Inquiry on the 2018 protests in the Occupied Palestinian Territory (COI), found that between March 30 and December 21, 2018 "183 people were shot dead, another 6,106 were wounded with live ammunition" by Israel, and "[a]mong those shot were children, paramedics, journalists, and persons with disabilities." In addition, a "further 1,576 persons (including 345 children and 59 women) - probably not the intended targets - were injured by bullet fragmentation or shrapnel." These findings, according to the COI, amounted to "serious human rights violations that may constitute crimes against humanity."
Our letter to Secretary Pompeo focuses on the inaction of the U.S. State Department and questions its commitment to uphold U.S. law, specifically 502 B(a)(2) of the Foreign Assistance Act. In this context, the letter calls for a total cessation of military aid or assistance to Israel.
Read the letter in full on our website.
Women of Cancer Alley call for moratorium on plant development
[caption align="right"]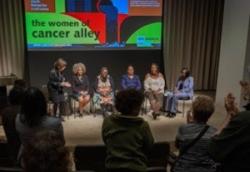 [/caption]
Last week, the Center for Constitutional Rights screened seven short films by the courageous women activists, the Women of Cancer Alley, as part of our Freedom Flicks film series.
The short films detail the destructive effects of petrochemical facilities, refineries, and tank farms on the health and livelihoods of the women, their families, and their communities. Each woman spoke to on their personal fight to make their voices heard in the face of multi-billion-dollar corporations that go to great lengths to obscure the impact their facilities have on the local communities and discredit any dissenting opinions.
In a discussion following the screening, five of the seven women, Iris Brown Carter, Lydia Gerard, Liz Gordon, Sharon Lavigne, and Ariel Williams, together with reporter Alleen Brown of the Intercept, outlined the women's calls for a moratorium on all plant development in their communities unless corporations were able to comply with strict emissions targets. "It's time for them to put up or shut up," said Lydia Gerard. "They've either got to lower emissions or they've got to go."
FREEDOM FLICKS: The Feeling of Being Watched and the Silence of Others
The Feeling of Being Watched @ Brooklyn Academy of Music (5/1)
[caption align="right"]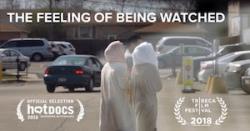 [/caption]
On May 1, the Center for Constitutional Rights, in partnership with the Brooklyn Academy of Music (BAM), will present The Feeling of Being Watched, directed by journalist and filmmaker Assia Boundaoui.
In the Arab-American neighborhood outside of Chicago where Assia Boundaoui grew up, most of her neighbors believed they were under government surveillance for over a decade. In this stunning documentary, Boundaoui, a journalist and filmmaker, conducts a comprehensive investigation to corroborate their worst fears. The Feeling of Being Watched is an attempt to shine a light on a secret FBI operation to surveil one American community. Unearthing tens of thousands of pages of government documents, Boundaoui connects the dots to one of the largest counter-terrorism investigations conducted in the U.S. before 9/11. In the process, she confronts long-hidden truths about the FBI's relationship to her own community, grappling with the new knowledge of a lifetime of surveillance on herself and her family.
Get tickets at BAM's website. Use the discount code BAMCCR19 for BAM member ticket price.
This presentation is a part of Freedom Flicks, the Center for Constitutional Rights' long-running film series, which harnesses the power of film to educate, activate, and build community. Freedom Flicks engages audiences across disciplines in stories of struggle and courage that shape our world, past and present. Our programming includes screenings of cutting-edge, socially engaged films followed by a short conversation with storytellers, lawyers, and activists.
Photo: Courtesy of Women Make Movies.
The Silence of Others @ Film Forum (5/10) 
Check out the Events section of our website for our May 10 Freedom Flicks screening of The Silence of Others and talk-back with filmmaker Almudena Carracedo and Center for Constitutional Rights Senior Staff Attorney Katherine Gallagher.
We're Hiring! - Donor Relations Associate
Are you or is someone you know interested in working with the Center for Constitutional Rights? We are currently hiring a Donor Relations Associate who will be responsible for general administrative support for the Development Department to assist with all cultivation, stewardship, and solicitation efforts. This person will be involved in mailings, special events, donor research, donor relations, and acknowledgments. They will also be responsible for development data entry, correspondence, filing, and email/phone follow-up.
An ideal candidate is someone with at least two years of development experience, familiarity with database management (with preference given to candidates who have experience with Raiser's Edge), excellent interpersonal skills, and a strong commitment to combating oppressive systems of power, including structural racism, gender oppression, economic inequity, and governmental overreach, the backbone of the work we do at the Center for Constitutional Rights.
Read more on our job listing page.