Trump's asylum ban blocked again by federal court and Supreme Court
[caption align="right"]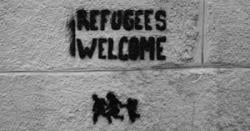 [/caption]
Last week, a federal court again blocked the Trump administration's new asylum ban.
Together with the American Civil Liberties Union and Southern Poverty Law Center we obtained a preliminary injunction in East Bay Sanctuary v. Trump on behalf of Al Otro Lado and other groups, after previously obtaining a temporary restraining order that expired the day of the hearing.
"This administration continues to try to govern without the most elementary understanding of the roles of the three branches of our government, that Congress makes laws and the courts are there to act as a check on both Congress and the president," said our Legal Director Baher Azmy. "So today, as before, the court made clear that the president does not have the power to overturn decades-old asylum law and the international law obligation to permit individuals to seek asylum from terrifying persecution at home."
Then, on Friday afternoon, the Supreme Court denied the government's request for a stay in the asylum ban case, with Gorsuch, Alito, Thomas, and Kavanaugh dissenting.
Pipeline protester fights back against corporation's sprawling, outlandish lawsuit
[caption align="right"]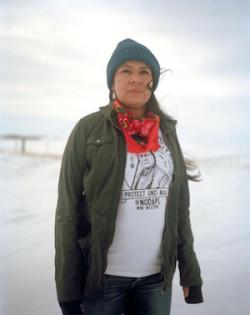 [/caption]
Krystal Two Bulls, an Oglala Lakota and Northern Cheyenne U.S. Army veteran and environmental and Indigenous rights activist, on Friday urged a federal court to dismiss a racketeering lawsuit filed against her by Energy Transfer Partners for her role in standing for land, water, and her People against the Dakota Access Pipeline.
Energy Transfer Partners, the company building the controversial pipeline at the Standing Rock Indian Reservation, and its lawyers – Kasowitz Benson Torres LLP, which has repeatedly represented Donald Trump – principally alleges that Ms. Two Bulls made statements encouraging people to protest at Standing Rock and served as a liaison between the protesters and the press and public, all of which is clearly protected by the First Amendment.
"As an Indigenous woman, a veteran and environmental and Indigenous rights activist, I take my responsibility as an original steward of this land seriously. Energy Transfer continues to violate Mother Earth, disregard the Rights of Indigenous Peoples, and are now trampling on my constitutional rights," said Ms. Two Bulls. "This whole case is about silencing and intimidating those who stand for what is right and just. I will not be silenced or intimidated." 
Friday's filing also argues that the case against Ms. Two Bulls should be dismissed because Energy Transfer missed the deadline for serving her with a copy of the complaint and misled the court with claims that she was hiding from them. Energy Transfer lawyers filed a sworn declaration with the court, claiming Ms. Two Bulls was evading service by moving between hotels using an assumed name, when in fact a quick Google search leads to her mailing address of 20 years.
"Missing the deadline to serve Krystal is just the latest sloppy episode in this incompetently-litigated case," said our Senior Managing Attorney Shayana Kadidal. "It's one thing to not understand the First Amendment and what activists are free to do under it, but it's a different level to have 90 days to serve someone whose address is on Google and still blow the deadline."
Unlawful application of Muslim Ban tears Yemeni-American families apart 
[caption align="right"]undefined[/caption]
The Trump administration is keeping families separated by unlawfully applying the #MuslimBan to people who were already approved for visas before it went into effect. That's why, last week, together with a group of Yemeni-Americans, we sued the U.S. State Department. U.S. Embassy officials had approved the plaintiffs' relatives' visas, only to reverse that decision months later, unlawfully applying the Muslim Ban to revoke visas. As a result, Mohammed, Ahmed, Hussain, and many other Yemeni-Americans, have been torn apart from their families.
"Our clients' experience displays the discriminatory motive behind the Muslim Ban," said Center for Constitutional Rights Staff Attorney Diala Shamas. "The Trump administration is so determined to keep immigrants out that it has unlawfully, retroactively, and mercilessly applied the ban to families who were supposed to have been among the lucky few to escape its sweeping reach."
"Our community is being hit hard by Trump's Muslim Ban, especially in light of the war in Yemen," said Center for Constitutional Rights Senior Legal Worker Ibraham Qatabi. "This is another family separation crisis and a flat out discriminatory practice that cannot be allowed to stand."
Donorbox suspends BDS National Committee's account after threats from Israeli legal group
After legal threats and false allegations from Shurat HaDin-The Israel Law Center, the donation platform Donorbox has temporarily suspended the BDS National Committee's account, disabling its ability to fundraise for its human rights advocacy at the height of the charity season. WikiLeaks revealed in 2013 that Shurat HaDin works in close coordination with the Israeli intelligence agency to pursue legal action against Israel's critics. The group regularly uses litigation to harass individuals and groups worldwide who challenge Israel's oppression of Palestinians or endorse boycott and divestment campaigns for Palestinian rights.
"This is one more example of a widespread effort to punish Palestinian existence and thwart advocacy for Palestinian rights. These baseless threats to intimidate and chill the growing movement for Palestinian freedom will only strengthen it," said our Deputy Legal Director Maria LaHood.