Federal Court Blocks Trump Asylum Ban
[caption align="right"]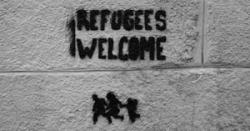 [/caption]
A federal court temporarily blocked the Trump administration's new asylum ban last week while we work to get a preliminary injunction. The Center for Constitutional Rights, American Civil Liberties Union, and Southern Poverty Law Center were in court last Monday to halt the policy while the legal challenge is litigated. The complaint charges the administration with violating the Immigration and Nationality Act as well as the Administrative Procedure Act. The case, East Bay Sanctuary Covenant v. Trump, was filed in federal court in San Francisco. It was brought on behalf of East Bay Sanctuary Covenant, Al Otro Lado, Innovation Law Lab, and the Central American Resource Center in Los Angeles.
Center for Constitutional Rights Legal Director Baher Azmy said, "The court has provided an important check on a president who believes he is all powerful, able to override federal legislation with the stroke of his arbitrary and discriminatory pen. Today the courts were clear: Trump's attempt to obliterate decades-old U.S. and international law ensuring a right to safe haven from persecution and violence will not stand."
Bayou Bridge Pipeline Trial
[caption align="right"]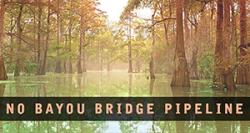 [/caption]
At a hearing on Friday, November 16, the judge in our case with Atchafalaya Basinkeeper representing Louisiana landowners ruled that the full trial would go forward November 27. During eight hours in court that day, we successfully established several damaging facts about the Bayou Bridge Pipeline and the company's actions. As our co-counsel (and former legal director) Bill Quigley of Loyola University Law School said, "We look forward to using those facts and the testimony of landowners and expert witnesses to right these injustices at the trial on Tuesday. The health of our world depends on fights like these, and we're not going to give up." For more info, see our case page.
American Son on Broadway: join us for a performance and community discussion
[caption align="right"]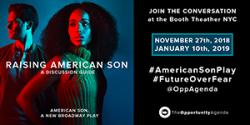 [/caption]
Join us in NYC tomorrow, November 27, for a viewing of American Son, a new Broadway play starring Golden Globe Nominee Kerry Washington and Drama Desk Award Nominee Steven Pasquale. Following the performance, our Executive Director Vince Warren and the co-founder of Black Lives Matter, Alicia Garza, will participate in a community discussion titled Raising American Son: A Discussion Guide. The conversation, a result of a partnership with The Opportunity Agenda, will be facilitated by dramaturg Jocelyn Prince and will develop as an open forum between audience and artist in an effort to facilitate a broader conversation about race, racism, and the criminal legal system in this country.