Updated October 2020!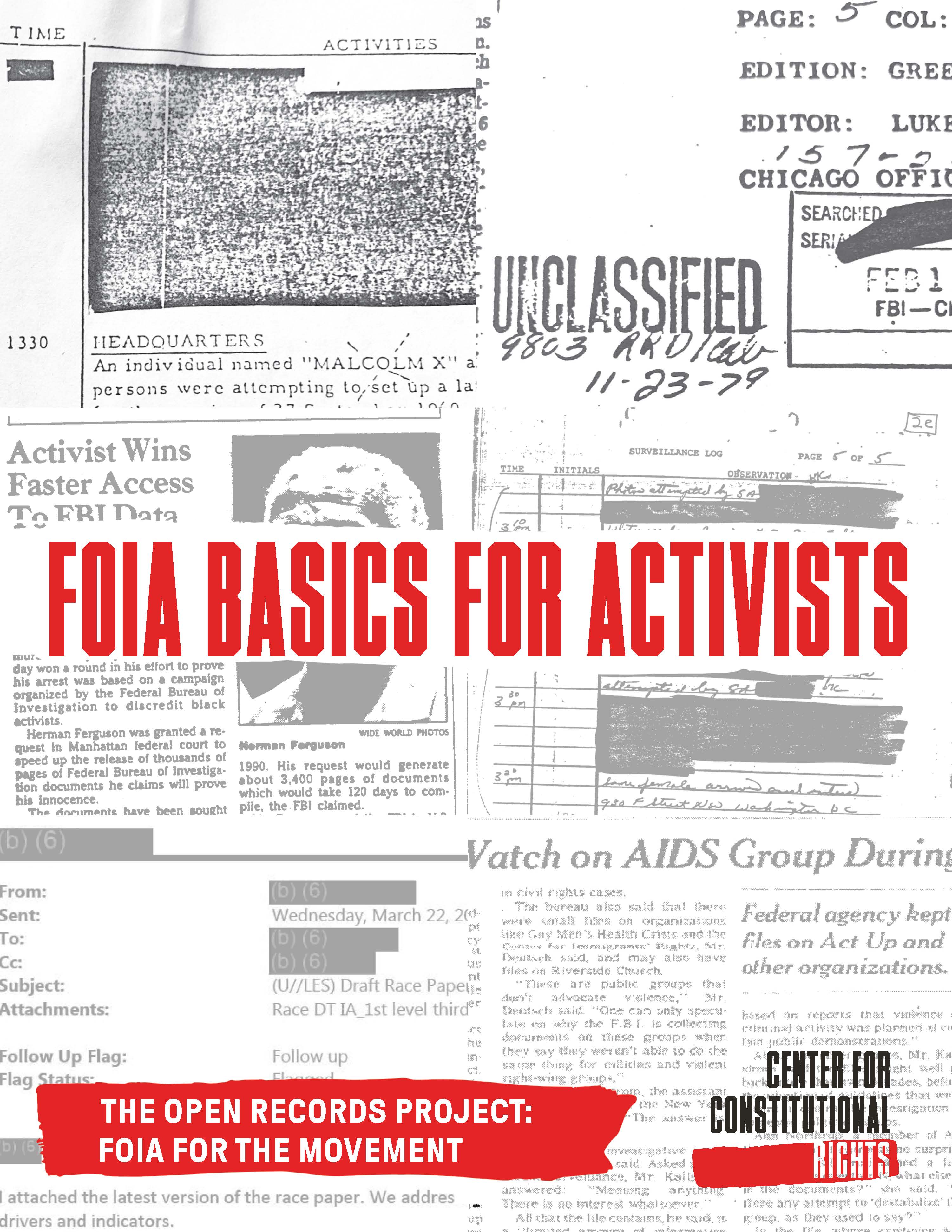 The Freedom of Information Act (FOIA) and other public records laws have long been critical tools at the core of the Center for Constitutional Rights' social justice work in support of community and movement partners. This guide is a key resource of the Center for Constitutional Rights' Open Records Project: FOIA for the Movement. 
FOIA Basics for Activists is designed to support activists, organizers and social movements in filing FOIA requests to aid their ongoing campaigns and work. Please note that this guide does not contain legal advice regarding the litigation of FOIA requests in court.
The October 2020 Update contains numerous examples, downloadable resources and annotated FOIA requests, as well as a case study. It is available at http://foiabasics.org as well as PDF below.
This resource is primarily focused on using FOIA to file requests with federal agencies like the FBI or ICE (Immigration Customs and Enforcement). Where we can, we also offer information and tips on filing state-level open records requests (you cannot use FOIA to request information from state governments). Because each state has its own open records laws, we do not provide individualized guides for all 50 states. However, most state open records request laws are based on the same fundamentals set out by the federal FOIA statute so many of the principles discussed here also apply to state-level requests.