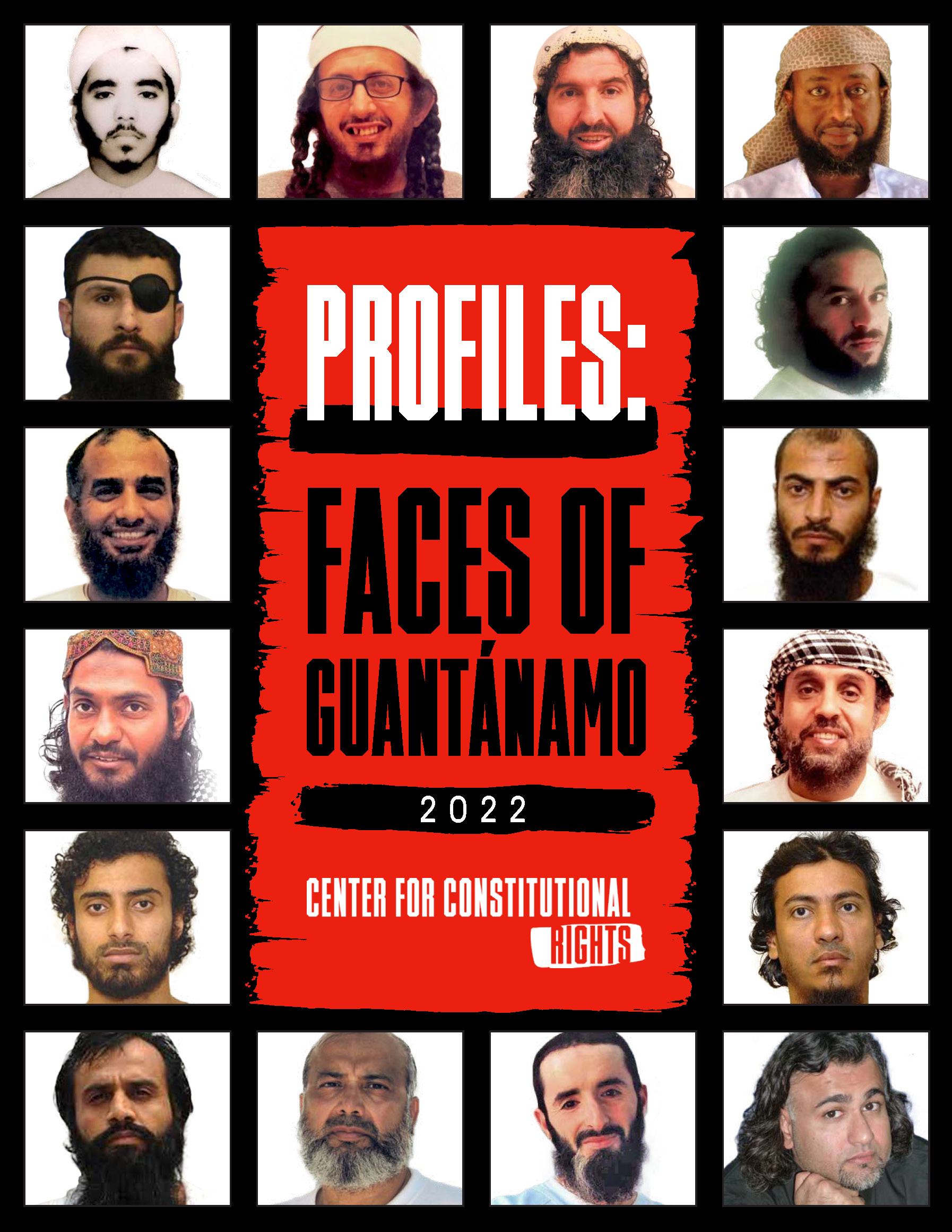 Where is the world to save us from torture?
Where is the world to save us from the fire and sadness?
– Adnan Farhan Abdul Latif


Twenty years after the opening of Guantánamo, Adnan's questions remain unanswered. Adnan is one of the nine men who died while in custody at the military prison, taking his own life rather than continuing to endure the brutality of indefinite detention. Thirty other men have died since being released. Since Bush's declaration of the so-called War On Terror in 2001, seven hundred and eighty Muslim men and boys have been imprisoned at Guantánamo. Thirty-nine men remain incarcerated, separated from their families and communities, isolated from the world. Twenty-seven have never been charged. All have been subjected to torture by the U.S., including twenty-six who survived the CIA torture program. Yet numbers can never convey the human toll of this monstrous experiment in cruelty, a manifestation of the deadly ideology of white supremacy and the politics of domination and impunity.
Just as Guantánamo serves as a thermometer of our society's values, so too does our continued, collective rejection of this assault on our shared humanity. As we mark twenty years of U.S. policy to imprison Muslim men and boys without charge in Guantánamo, the Center for Constitutional Rights, together with our clients, co-counsel, and partners, honors the human beings behind the numbers. Below are the stories that we, as lawyers and advocates, have the privilege to hold – our clients' rich lives that have been suspended for over two decades. Their resistance to the inhumanity and injustice of Guantánamo reaffirms our commitment to its closure. 

May each of these men be free, and may you join us in making it so.

To learn more about our work to end indefinite detention and torture and to close Guantánamo, see our Guantánamo page.