At the Center for Constitutional Rights, we believe in the transformative power of art and culture, and have long worked with artists, storytellers, and cultural institutions to not only reflect the world we have, but to also imagine the liberated world we want to see.
We honor Black August and its legacy through the histories, figures, and events that shape Black resistance, and the art and documentation that ensure these stories live on. We invite you to explore a gallery of images and ephemera of Black freedom struggles and freedom fighters collected by Interference Archive and Certain Days Collective, as well as shared by some of the artists. We thank them for the opportunity to display these works and for their ongoing efforts to achieve justice and liberation for all.
Interference Archive explores the relationship between cultural production and social movements through an open stacks archival collection, publications, a study center, and public programs including exhibitions, workshops, talks, and screenings, all of which encourage critical and creative engagement with the rich history of social movements. Since its founding in 2011, Interference Archive has launched over 30 exhibitions and hosts over 80 free public events each year. Please consider supporting this work.
Certain Days is a collective of activists and organizers both inside and outside of prison walls who work together on the production of the Certain Days calendar. The calendar features art and essays about important freedom struggles and proceeds from sales are donated to political prisoner commissary funds as well as organizations working towards justice and liberation. The theme of the 2021 calendar is "A Generation of Support Through the Bars," reflecting on the roles of political prisoners in social justice movements, historically, currently, and as we look to the future. The Certain Days collective operates from an anti-imperialist, anti-racist, anti-capitalist, feminist, and queer and trans liberationist position.

Power to the Convicted Class, 1973
United Prisoners Union
Screenprint poster
Collection of Interference Archive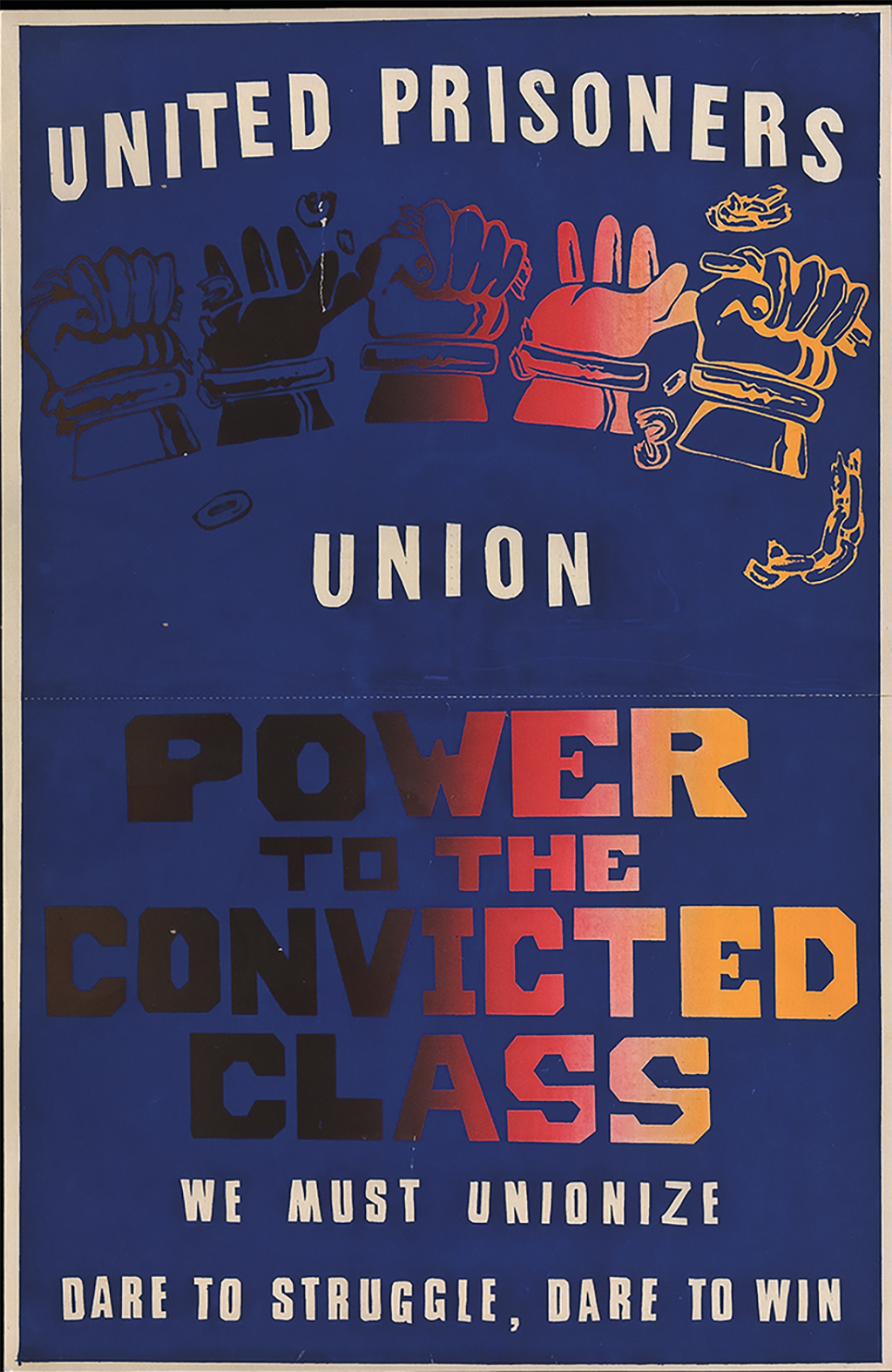 Attica: The Struggle Continues, 1978–79
Madame Binh Graphics Collective (lead artist: Laura Whitehorn), New York; and the late Akil Al‐Jundi, one of the Attica Brothers
Screenprint poster
Collection of Interference Archive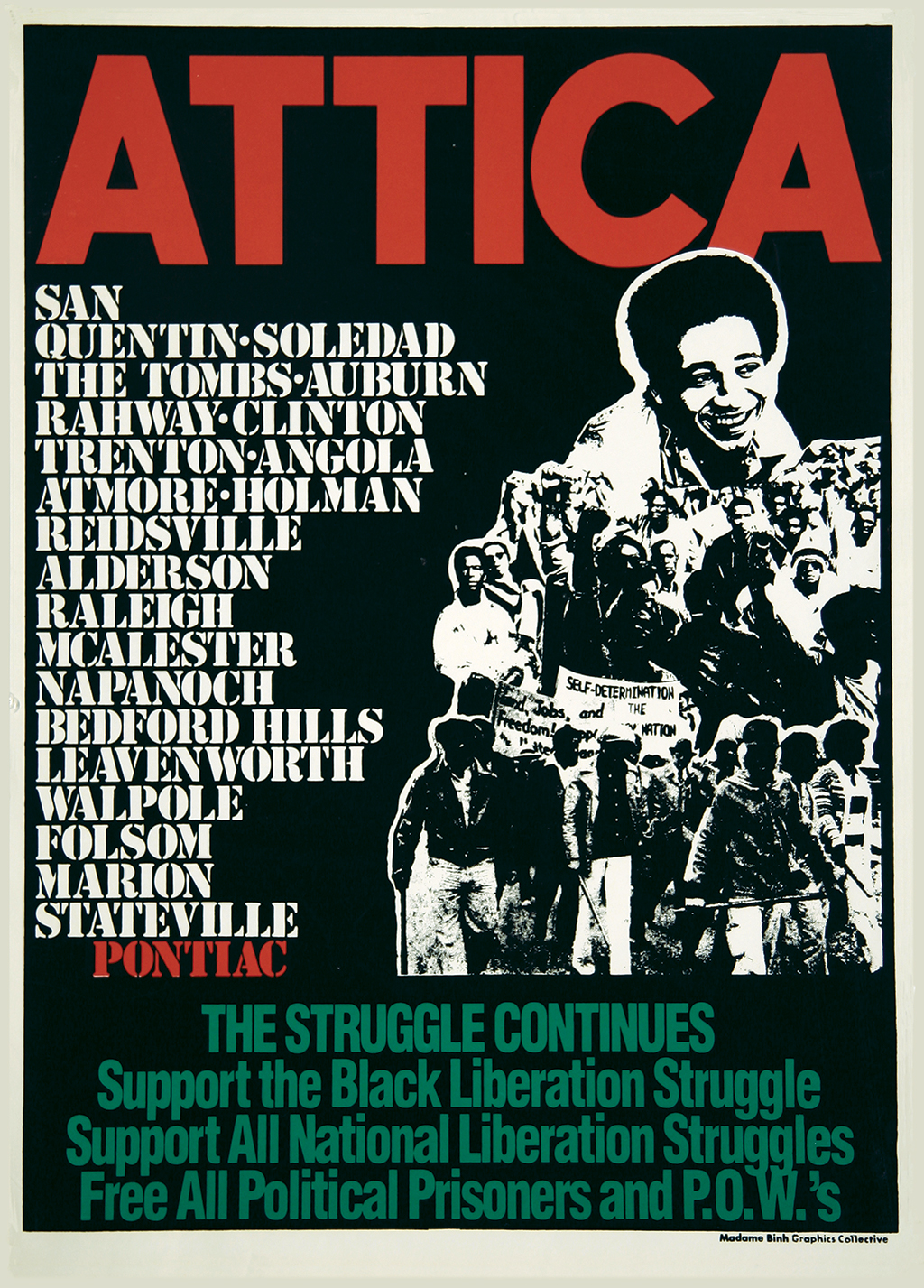 Art Against the Death Penalty, 1997 / Mumia Art Show Comes to the Bay Area, 1996 
Mumia Art Show (artist: Laura Whitehorn), San Francisco
Offset printed pamphlet / Offset printed postcard
Courtesy of Laura Whitehorn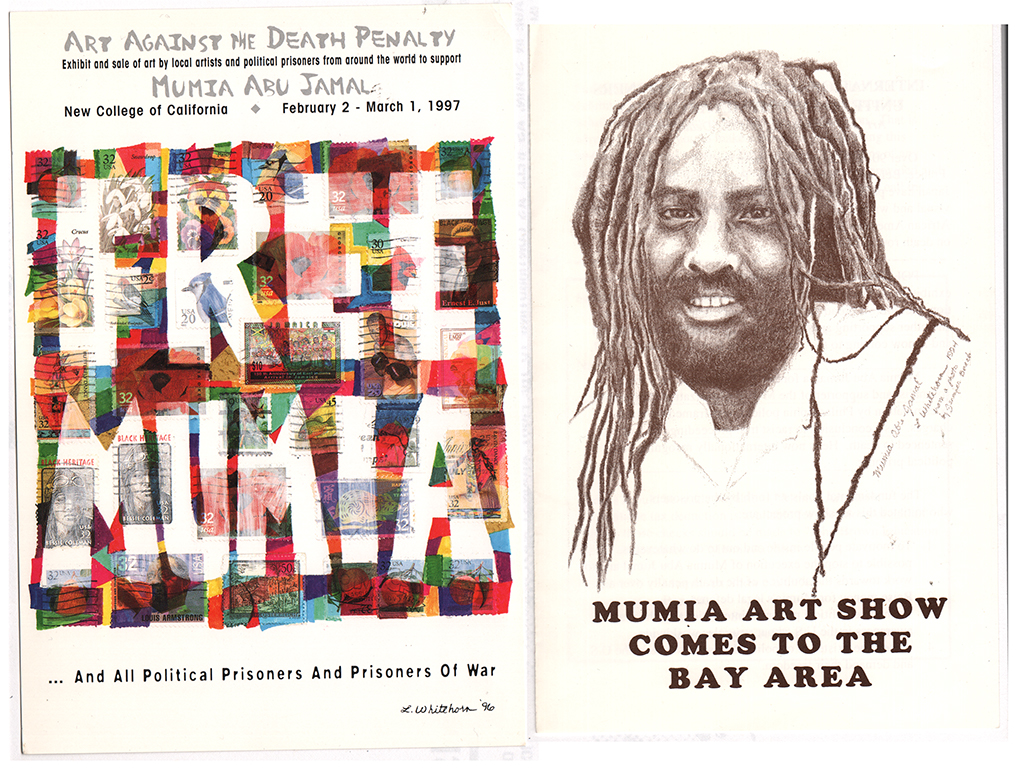 Out Through the Walls: Expressions of Resistance by Prisoners in the U.S., 1993
Offset printed flyer
Collection of Interference Archive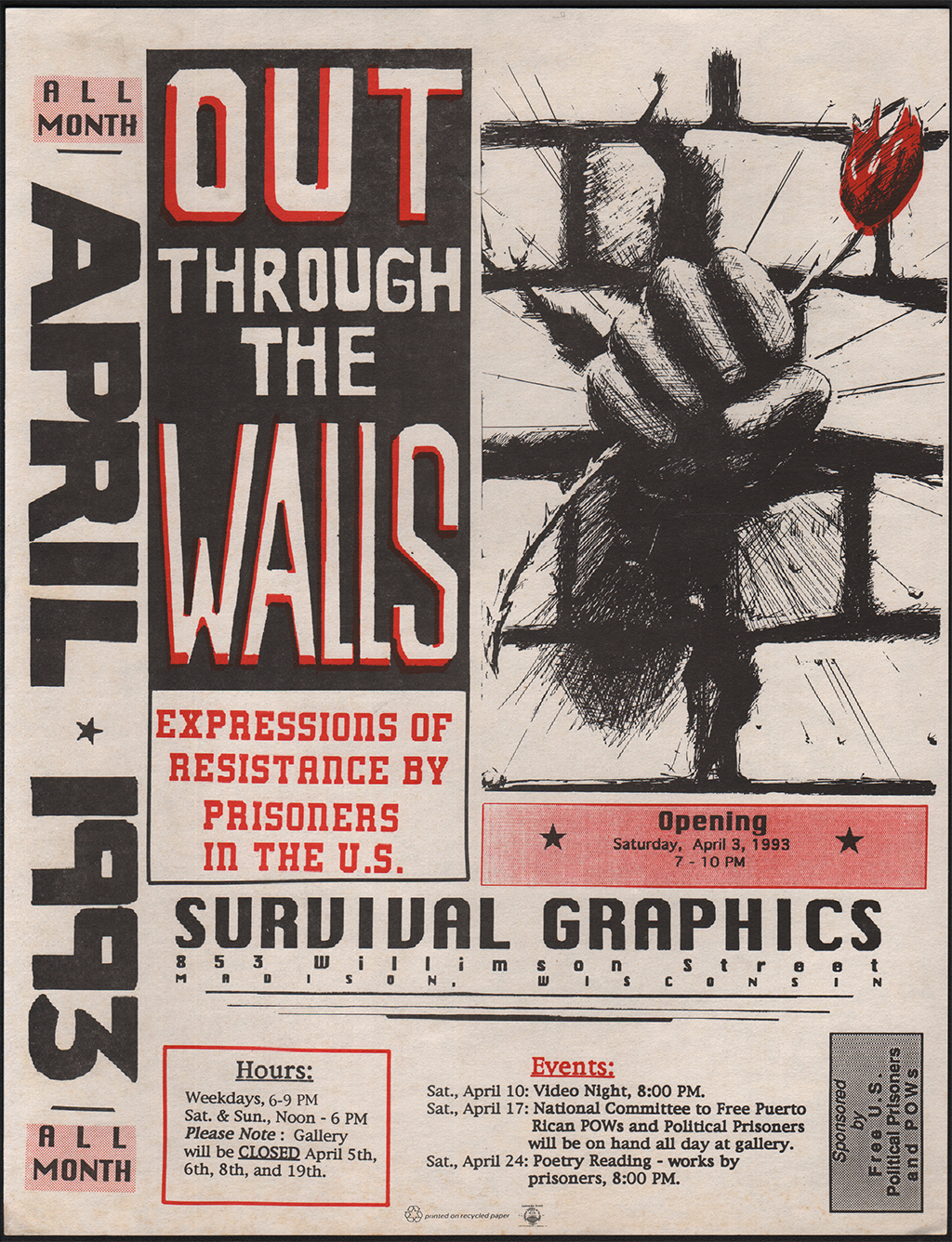 A Statement from the Women's Bail Fund, 1972
Women's Bail Fund, New York City
Mimeographed flyer
Gift of Ellen Weinstat to Interference Archive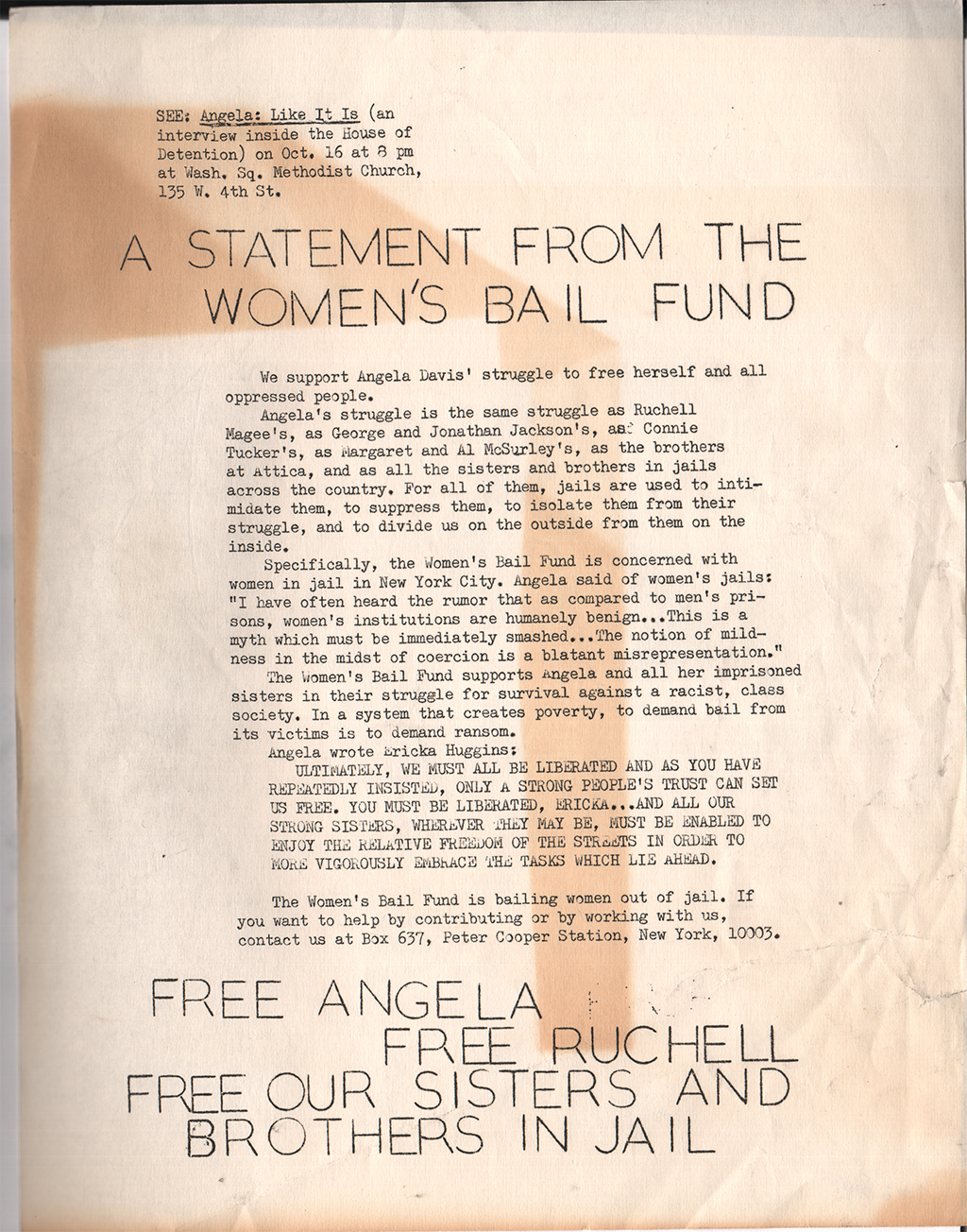 Assata Shakur, Break de Chains, 1973 / Black Human Rights Statement, 1979
National Committee for the Defense of Jo Anne Chesimard and Clark Squire, New York City / National Black Human Rights Coalition, New York City
Offset printed publication
Gift of Valerie Barr to Interference Archive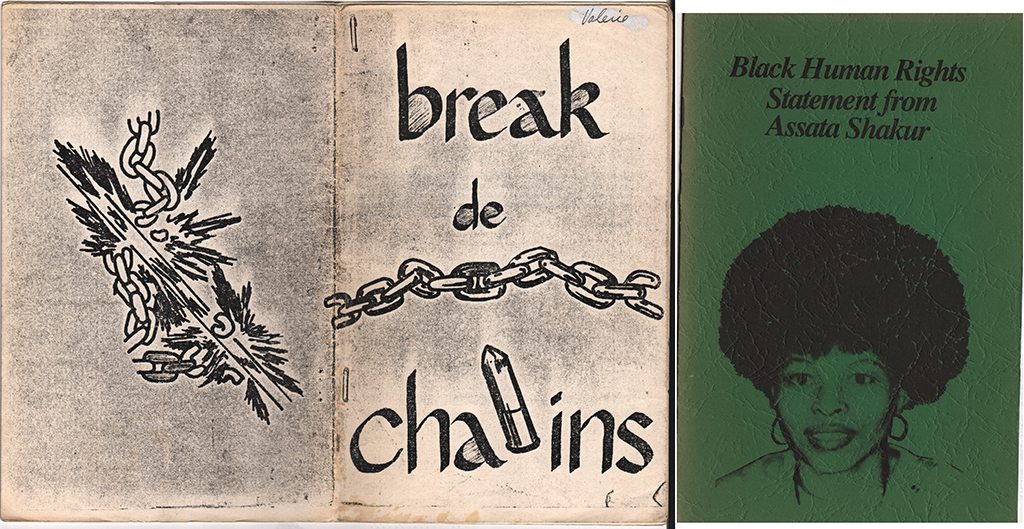 Top row:
Her Fight is My Fight, Free Angela Davis, artist unknown, 1971
Free the Atmore-Holman Brothers, artist unknown
Remember Attica, artist unknown
Free CeCe, artist unknown, 2011
Middle row:
Free Marissa, Cristy C. Road, New York City
Free Mumia!, artist unknown
Free Geronimo, Political Prisoner U.S.A., artist unknown
Free Marissa, Molly Crabapple, New York City
Bottom row:
Free Assata Shakur, break de chains, artist unknown
Face Reality. Freedom Now! There are Political Prisoners/POWs in the U.S.A.!, Mary Taylor
The People Will Free the N.Y. Panther 21, artist unknown
Free the SF8, artist unknown
Do for Mumia What You Did for Mandela!, artist unknown
Political buttons
Collection of Interference Archive / CeCe button courtesy of Anika Paris / Marissa buttons courtesy of Vikki Law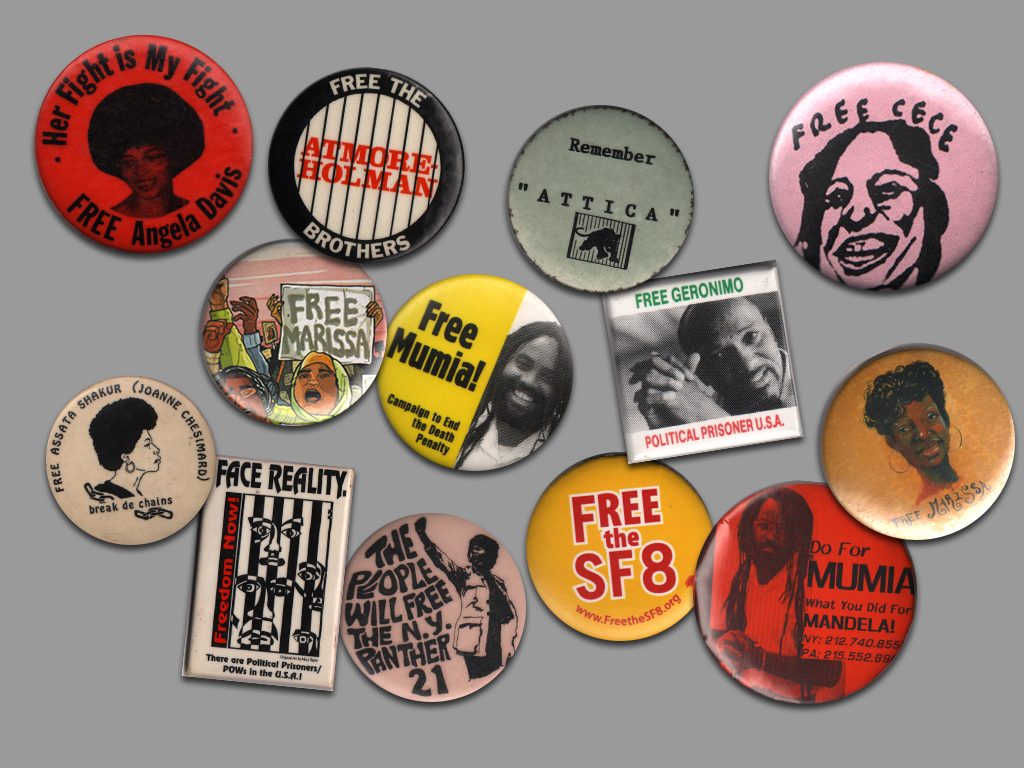 Tom Manning, 2006 Certain Days calendar
Portrait of Assata Shakur
Courtesy of Certain Days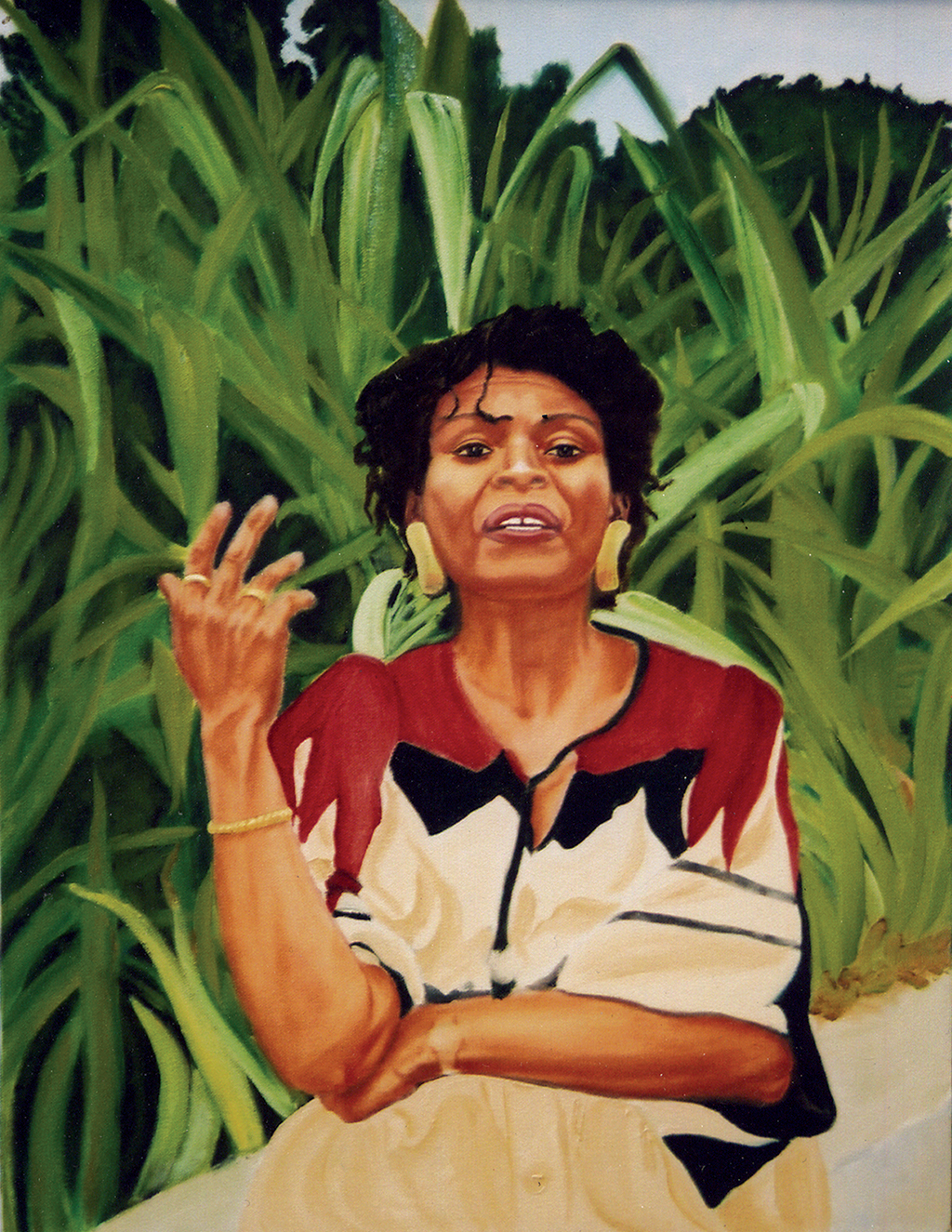 Molly Fair, People's Paper Co-op 2019 Mama's Day Bailout Campaign and 2020 Certain Days calendar
Courtesy of the artist; proceeds from the purchase of this print benefit the Philadelphia Community Bail Fund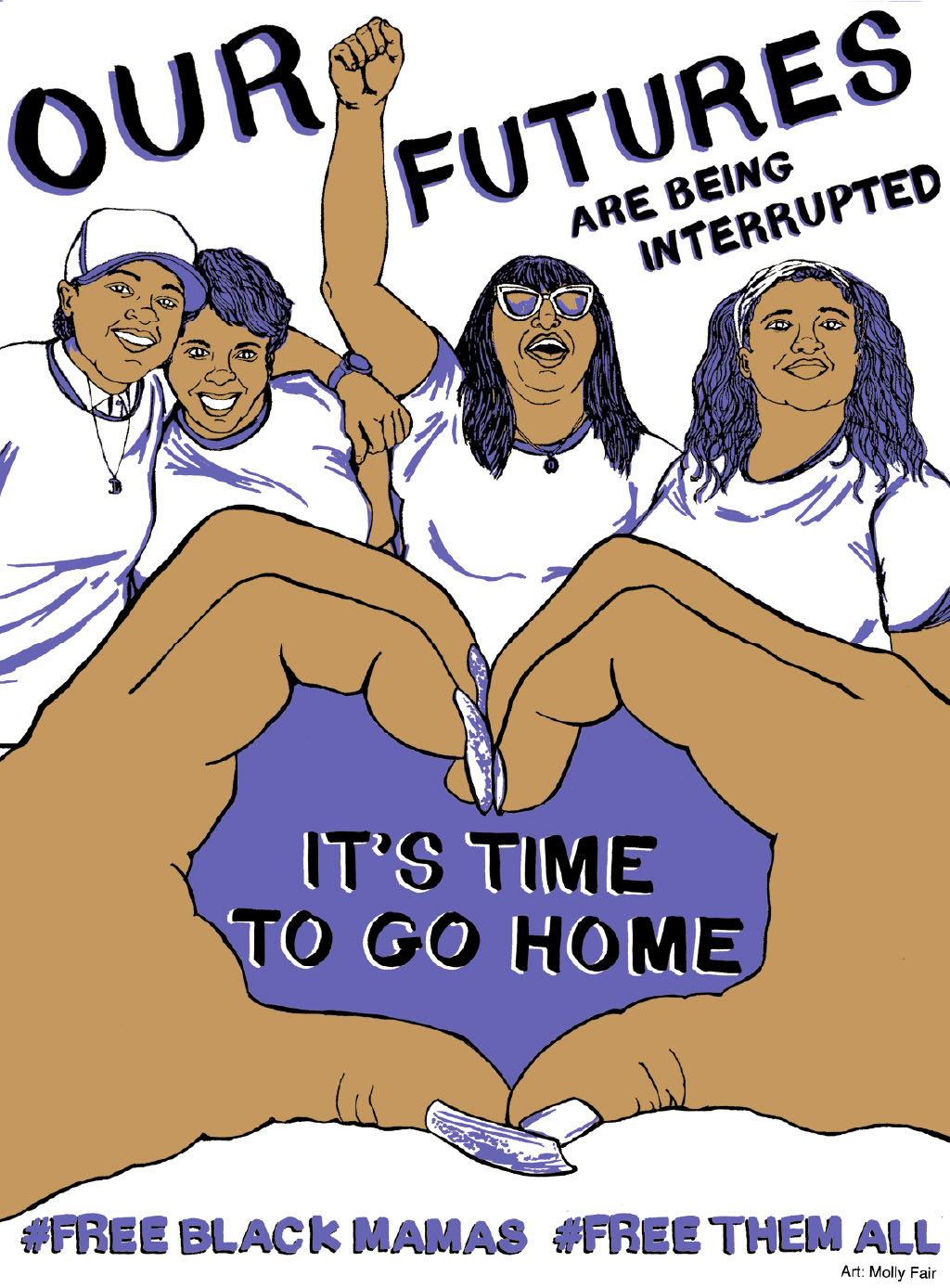 Leila Raven, Nona Conner and Micah Bazant, 2019 Certain Days calendar
Courtesy of the artists and Certain Days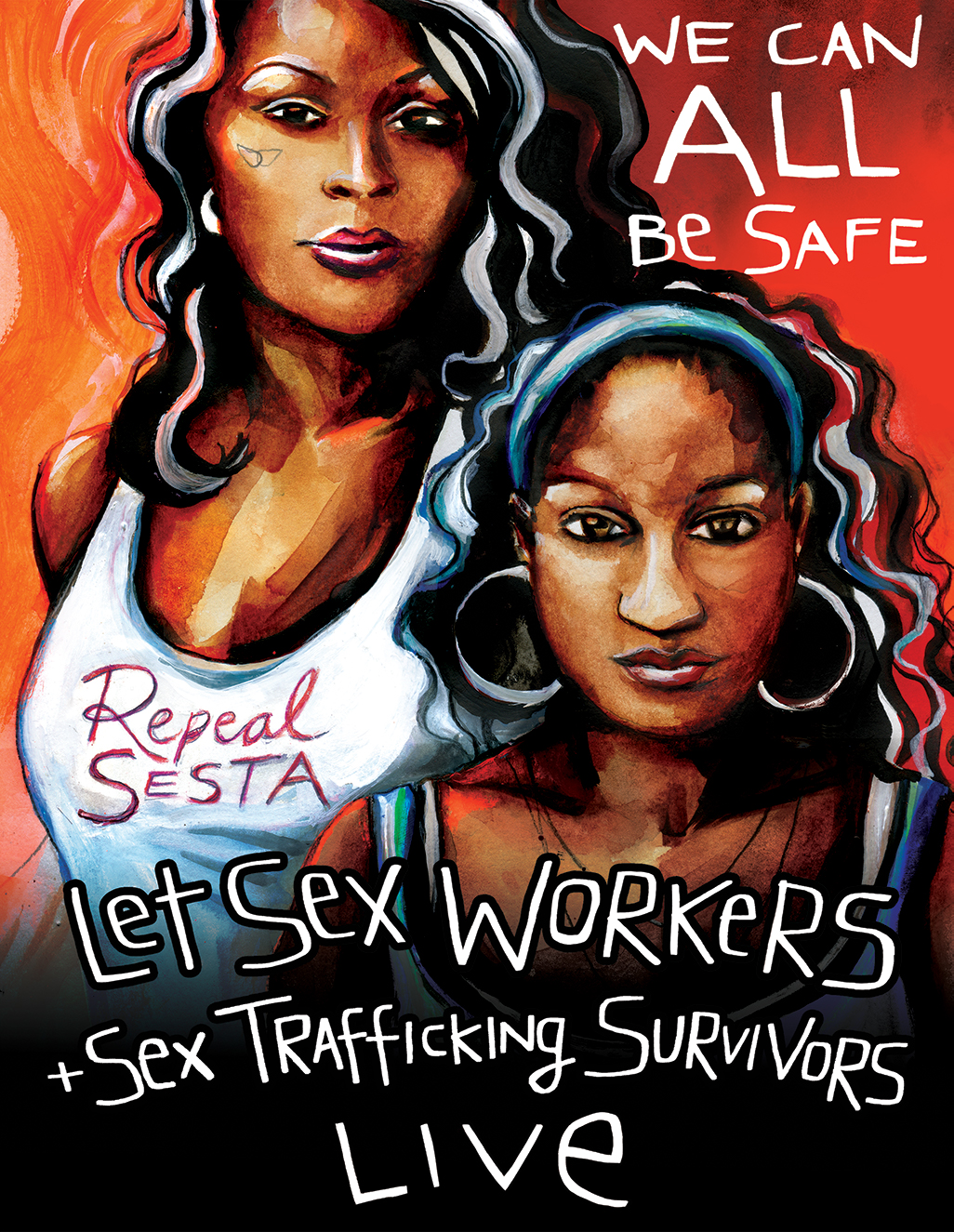 Billie Belo, 2018 Certain Days calendar
Courtesy of the artist and Certain Days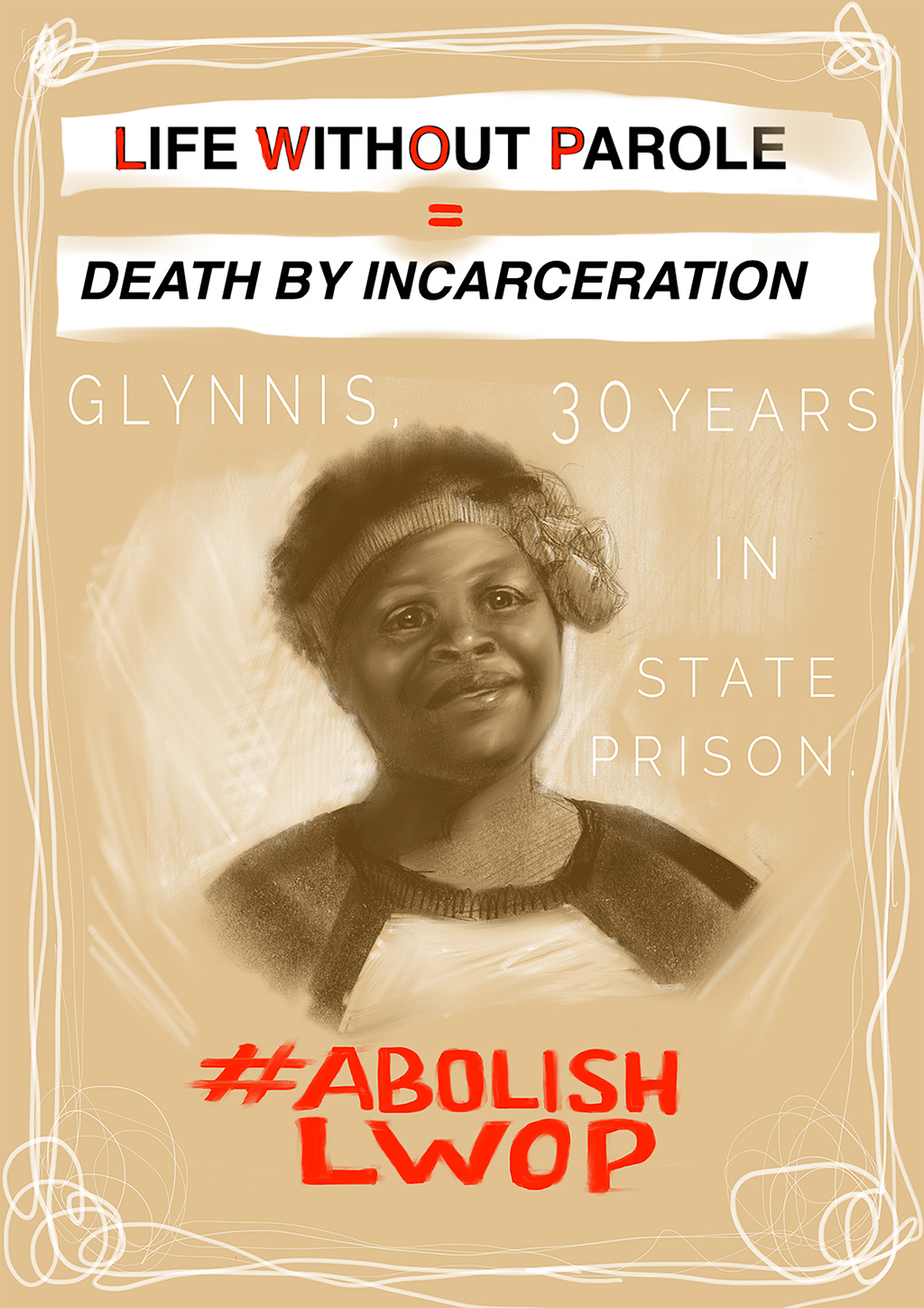 Debbie Africa, 2019 Certain Days calendar
Courtesy of the artist and Certain Days