Corporate-Backed Attacks on Activists and Whistleblowers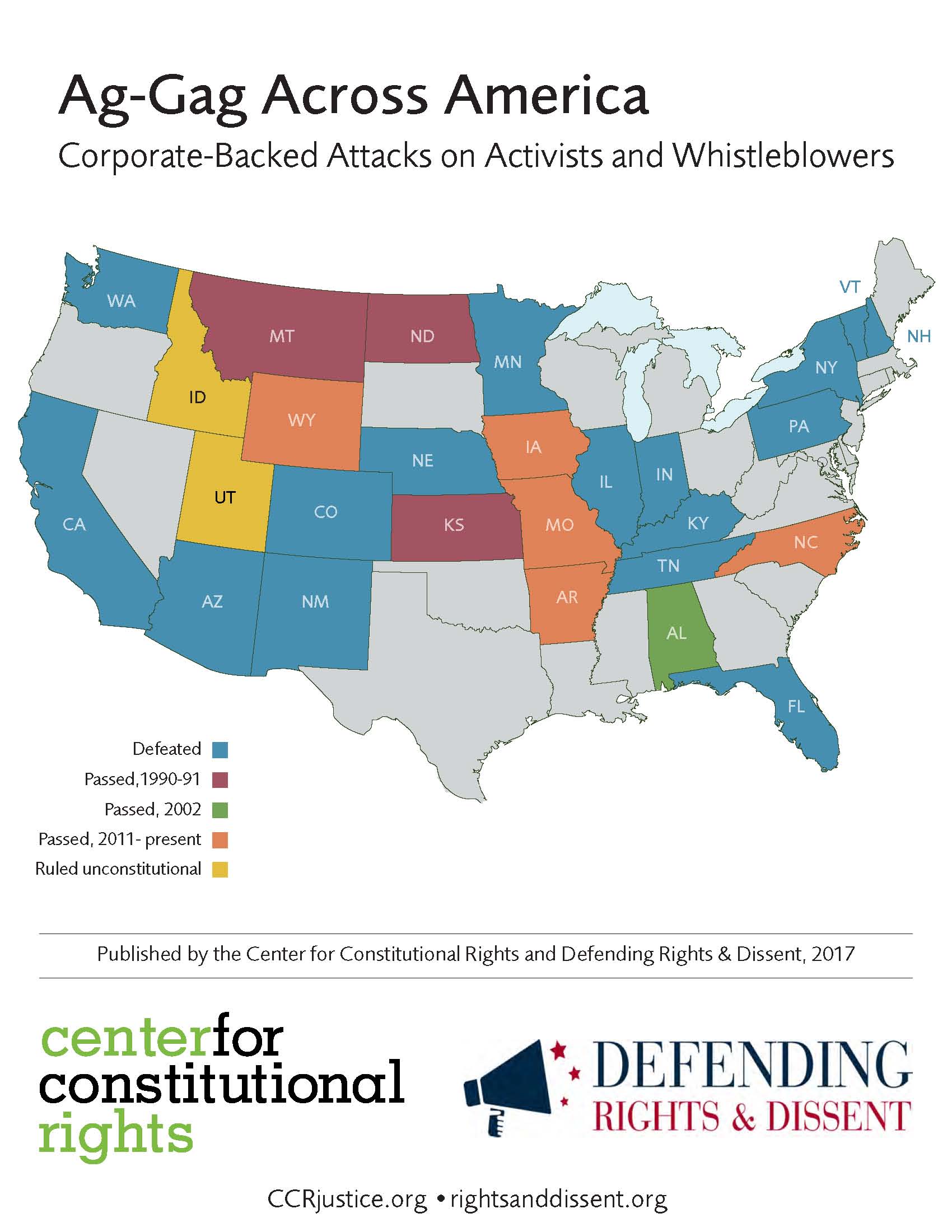 Since 2011, there has been a marked proliferation of state laws targeting undercover investigations and whistleblowing in animal agriculture. These ag-gag laws vary, but all include one or more of three key elements: (1) prohibiting documentation of agricultural practices; (2) prohibiting misrepresentations in job applications utilized to gain access to closed facilities; and (3) requiring immediate reporting of illegal animal cruelty.
This report, the first of its kind, discusses ag-gag laws in historical and political context, catalogues an earlier wave of ag-gag legislation, examines each recent law in detail, explores constitutional concerns and current lawsuits, and documents several successful campaigns to defeat ag-gag legislation.
Ag-Gag Across America was published by the Center for Constitutional Rights and Defending Rights & Dissent.