Details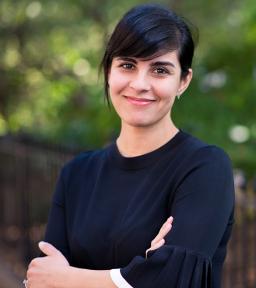 Nahal Zamani is an Advocacy Program Manager at the Center for Constitutional Rights, where she directs advocacy and campaigns in the U.S. Nahal's advocacy portfolio includes challenging the NYPD's abusive stop-and-frisk practices and other discriminatory policing practices, criminal justice, economic and gender justice work, immigrants' rights, and government abuse of power. Nahal advocates regularly on a range of issues before elected officials, the United Nations, and the public. Nahal also serves on the steering committee of the Communities United for Police Reform (CPR) campaign in New York City.
Nahal lectures extensively on human rights advocacy, strategies for campaign development and coalition-building, and the application of a human rights framework to address social justice issues in the U.S. A frequent public speaker, Nahal's work has been covered in The New York Times, City and State New York, MSNBC, and BRIC TV.
Before joining the Center for Constitutional Rights, Nahal led human rights advocacy and campaigns at the American Civil Liberties Union national headquarters. She also worked with the International Rescue Committee's New York resettlement office and at Animédia in France.
Nahal holds an M.A. in Human Rights from Columbia University, where she focused on documenting the stressful impact of economic and cultural rights violations. She also holds a B.A. from Rutgers University.