Details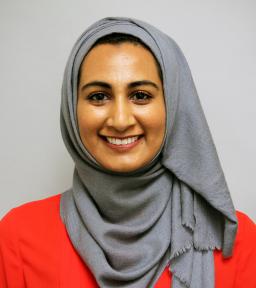 Noor Zafar is a Bertha Justice Fellow in the Guantanamo docket at the Center for Constitutional Rights.
Noor earned her J.D. from Harvard Law School, where she served as co-president of the Muslim Law Students Association, executive editor of the Harvard Journal on Racial and Ethnic Justice, and a student attorney with the Iraqi Refugee Assistance Project. She interned at Reprieve, where she helped represent victims of U.S. drone strikes and detainees at Guantánamo Bay, and at the ACLU's National Security Project, where she helped draft a complaint against the psychologists responsible for designing the CIA's torture program. As part of her clinical experience, Noor represented indigent clients in the Massachusetts court system through the Criminal Justice Institute and conducted anti-torture advocacy through Harvard's International Human Rights Clinic. She received the Reginald F. Lewis Internship grant to work on a rural eviction class action case with the Legal Resources Centre in Cape Town, South Africa.
Prior to attending law school, Noor earned her B.A. in International Relations from New York University, where she won the International Relations Program Prize for her undergraduate thesis examining the influence of religious seminaries on Pakistani electoral politics.