Details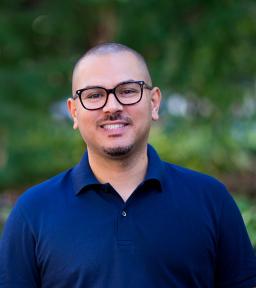 Administrative Associate, Operations
Edwin Santana is the Administrative Associate, Operations at the Center for Constitutional Rights. His work is closely aligned with the Director of Operations, Finance Director, and other members of the Operations team to maximize efficiencies, coordinate day-to-day operations, and assist on special projects.
Prior to joining CCR, Edwin worked at a variety of intersectional mission-based organizations that directly contribute to a more equitable and just society. He has experience and interest in environmental/climate justice, charitable and philanthropic giving, advancement of progressive LGBTQIA legislation, and safeguarding civil and human rights protections.
An avid reader and animal lover, he can often be found reading under a shady tree or walking his dog in the park. Edwin has a Master's degree in Public Administration and a Bachelor of Professional Studies degree in Human Services from Metropolitan College of New York.