Details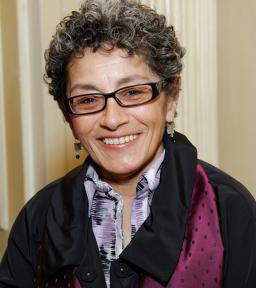 Senior Activist Fellow, Barnard Center for Research on Women; Director of Strategic Collaborations, Griot Circle; Executive Director, Emeritus, Astraea Lesbian Foundation for Justice
Katherine Acey, New York, served as the Executive Director of Astraea Lesbian Foundation for Justice for twenty-three years (1987 – 2010). Under her stewardship Astraea established the nation's first Lesbian Writers Fund in 1990, created the International Fund for Sexual Minorities in 1996 and in 2006 launched the U.S. Movement Building Initiative to support people of color LGBTQ organizations to collectively build their power and voice.
From 1982 – 1987 Katherine was the Associate Director of the North Star Fund in New York City, overseeing its grants programs and participating in donor engagement and fundraising. She was involved in the Women's Funding Network since its inception, serving as a founding board member and chair. She is also a founding member and past chair of the Funders for LGBT Issues and has served as a board or advisory member to countless organizations. Current affiliations include: Board Member and Treasurer for both the International Network of Women's Funds and Political Research Associates; Steering Committee, Public Foundations Project; Advisory Committee, Pipeline Project; and Advisory Committee, OSF LGBT Initiative. Until her departure from Astraea she served on the Steering Committee of the Global Philanthropy Project: Expanding Resources for LGBT People.
The Women's Funding Network honored Katherine for her leadership in building a multi-cultural women's funding movement. Other honors include the Cross Cultural Black Women's Studies Institute for International Women's Leadership Award, the NYC National Organization for Women Susan B. Anthony Award, the Women & Philanthropy LEAD Award, the FEX Vision Award for achievements in social justice, the Lambda Legal Defense and Education Liberty Award and the Women e-news 21 Leaders for the 21stCentury Award.