Date
Monday, September 28, 2020
12:30pm

to

1:30pm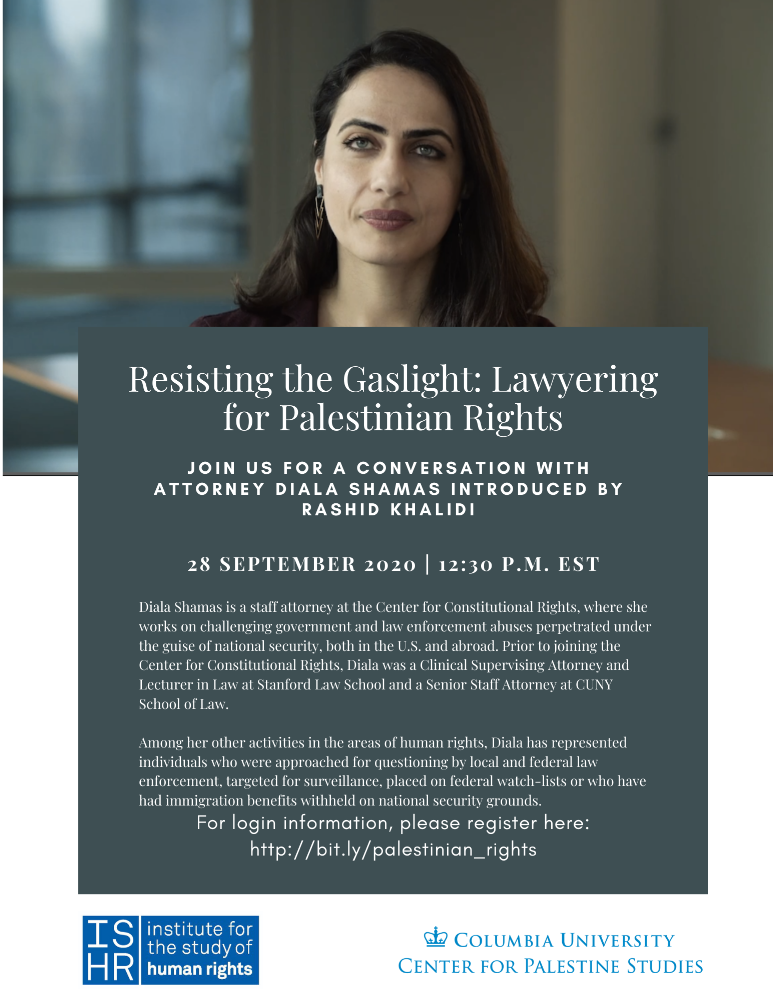 Join the Institute for the Study of Human Rights and the Columbia University Center for Palestine Studies for a conversation with staff attorney Diala Shamas, introduced by Prof. Rashid Khalidi.
Diala works on challenging government and law enforcement abuses perpetrated under the guise of national security, both in the U.S. and abroad. Prior to joining the Center for Constitutional Rights, Diala was a Clinical Supervising Attorney and Lecturer in Law at Stanford Law School and a Senior Staff Attorney at CUNY School of Law.
Among her other activities in the areas of human rights, Diala has represented individuals who were approached for questioning by local and federal law enforcement, targeted for surveillance, placed on federal watchlists, or who have had immigration benefits withheld on national security grounds.
Rashid Khalidi is the Edward Said Professor of Modern Arab Studies and the author of The Hundred Years' War on Palestine (2020). Read Rashid's full bio here.

For login information, please register here.