Details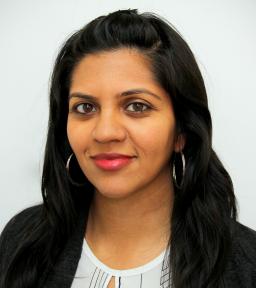 Movement & Community Lawyering, Law & Social Movements, Capacity Building, Networks
Bertha Justice Institute Director
Purvi Shah is the Bertha Justice Institute Director at the Center for Constitutional Rights. As the Director of CCR's new training institute, her work focuses on deepening the theory and practice of movement lawyering across the United States and the world. Through the Institute, Purvi supports lawyers at every stage in their careers – as students, emerging lawyers, and senior lawyers – to both develop a deeper understanding of the connections between law and social change and to gain the practical skills and expertise to be effective advocates.

Purvi's current projects include designing CCR's internship and post-graduate fellowship programs, including the Ella Baker Program; publishing educational resources and training materials on the theory and practice of movement lawyering; designing and facilitating national and international conferences, trainings, and CLEs; and building national and international networks to increase collaboration, innovation, and strategic thinking within the progressive legal sector. She builds partnerships with bold legal organizations across the world: on the frontlines of workers' rights in New Orleans, education reform in South Africa, land rights in Haiti, youth movements in Miami, and landless movements in Brazil. Most recent, she co-founded the Ferguson Legal Defense Committee—a national network of lawyers working to support the Ferguson movement and the growing national #BlackLivesMatter movement.

Prior to coming to the Center for Constitutional Rights, Purvi spent a decade working as a litigator, law professor, and community organizer. At the Community Justice Project at Florida Legal Services – a project she co-founded and started – she litigated on behalf of taxi drivers, tenants, public housing residents, and immigrants in a variety of class actions and affirmative damages litigation. She was an adjunct clinical professor at the University of Miami School of Law, where she co-founded the Community Lawyering Clinic. She graduated from Northwestern University and the Berkeley School of Law at the University of California. Her honors and awards include the Ford Foundation's New Voices Fellowship, the ACLU of Florida Rodney Thaxton Award for Racial Justice, and the Miami Foundation's 2009 Miami Fellowship. Her work has been featured on MSNBC and in The Nation.